Our office is closed all day on the 6th & 7th of July 2023.
Plumbers - Liverpool
Expert Plumbers & Gas Engineers Serving Liverpool & Merseyside Areas.
Plumbing & Heating Engineers Competitive Pricing
0% Finance
Small & Large Jobs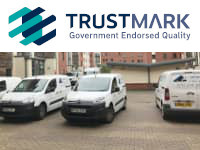 Welcome to James Foy Plumbing. We are local plumbers & heating engineers serving all areas of Liverpool/Merseyside. Our services apply for both domestic & commercial properties. We provide certified, Gas Safe® (563549), professional plumbing & heating services to all areas of Liverpool. Call us if you have a heating or plumbing problem, domestic or commercial, and speak to a friendly member of staff! Contact us today on 0151 438 2297 or contact us online.
We welcome all customers to examine our photographs of previous projects to see our standard of workmanship. We further recommend you to review our testimonials from previous customers. All our plumbing, heating and bathroom fitting services are available on finance. All our plumbers & heating engineers are certified and/or Gas Safe Registered.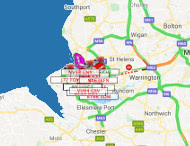 Our services are available to all areas of Merseyside, including the City of Liverpool, Sefton, St. Helens, Wirral, Widnes, Southport and Knowsley. We offer competitive pricing, exceptional workmanship, specialist and impartial guidance tailored to customers' requirements. Our plumbers & heating engineers have decades of combined experience in the plumbing & heating industries. Our services include boiler servicing, power flushing, toilet repairs, boiler repair/boiler installation, central heating installations, gas safety certificates, bathroom fitting & installation, tap repair & installation, unvented cylinder repairs & installation and all plumbing repairs. We also offer drain unblocking & cleaning.
Our team of plumbers, heating engineers & gas engineers prides itself in delivering the highest quality of craftsmanship and advice to our customers and commercial clients. If you have any enquiries or require our services/quotation, please don't hesitate to contact us, 24 hours a day, seven days a week.
Divisions of our team are commercially gas safe. We can issue commercial gas safety certificates, including conducting commercial boiler repairs and boiler installations.
---
Updates
1st July 2023: Our teams have been operating extensively on a substantial project with 30+ bedrooms over seven properties. Below are a couple of the finished photographs of the internals finished.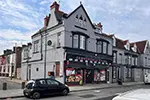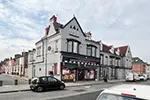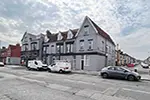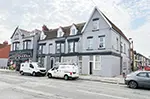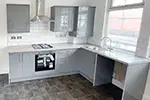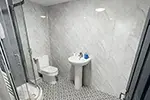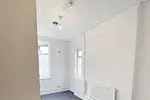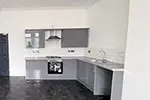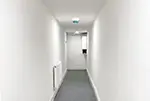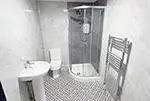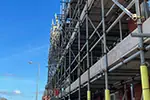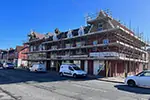 26th March 2023: 'Imitation is the sincerest form of flattery' - not in this case! We have been made aware of a sophisticated scam using Google Local Services - scammers are using legitimate businesses with substantial reviews to advertise non-extent services for cash payments. Please note - we only operate in Liverpool. We will only use our office number to contact customers, and we do not have a public mobile phone number to accept jobs - only our landline on 0151 438 2297. We have made Google Local Services aware of the situation too.
24th February 2023: Our teams have been occupied on a block of properties, seven in total, undergoing renovation, including twelve bathrooms, seven kitchens, and significant structural works.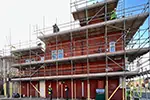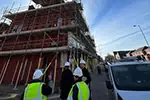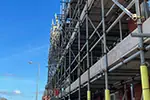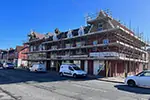 15th December 2022: It is insanely busy with the sudden drop in the weather lately. We are, unfortunately, only accepting further appointments from the 3rd of January 2023. If you require assistance before this, we recommend contacting other local companies who may have availability. We wish our staff and customers a Merry Christmas and a Happy New Year!
11th August 2022: Our group have finally migrated to our new office in the heart of the Baltic Triangle. It's brilliant being around a bustling part of Liverpool with colossal growth and developments around us (some excellent coffee/lunch locations too). Our office dog, Teddy, has been keeping the passes by pleased with a little gathering at the window to say hello. Our office staff, gas engineers & plumbers, will be based here. We're excited for new developments to begin.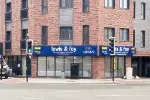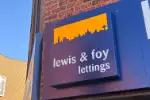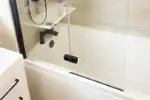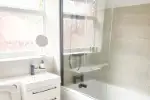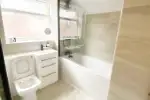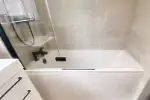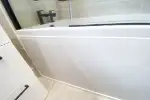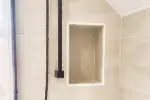 22nd July 2022: New commercial units developed. This included mechanical services, including new ventilation!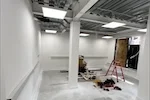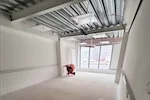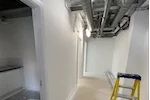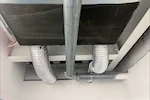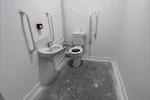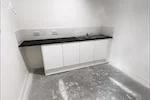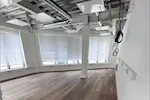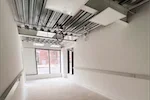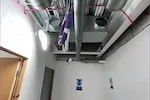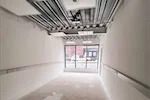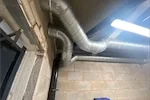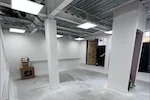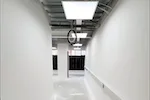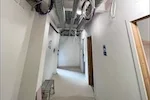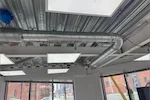 12th July 2022: We're moving into our new office, located in the beating heart of the famous Baltic Triangle, Liverpool (corner of the crossroads in Baltic Triangle, opposite Camp Furnace and Cains Brewery). This location is roaring with property developments, high-tech businesses and the future new Baltic Merseyrail train station. The area is the fastest-growing within the City Of Liverpool. Coalescing closer with Lewis & Foy Lettings, moving represents a significant shift in our business operation. Our location in the Baltic Triangle will also help us with future property developments, commencing in due time. We are also managing all of the commercial and residential units above, with works slowly (finally) ending on the commercial units. This includes electrical improvements, full ventilation, new toilets and complete decoration! We're excited to be moving in soon!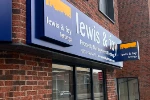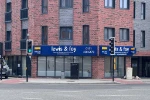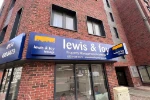 16th March 2022: It would be fair assumption to suggest everyone is looking forward to the spring and summer with everything going on! We all certainly are! It's been a busy wintertime (as usual in the heating industry) and we've seen huge increase in natural gas costs. More than ever, that old inefficient boiler is looking increasingly like a false economy. In-fact, many people have decided to act immediately and have installed modern efficient boilers, with the installation costs making savings earlier than usual (people are offsetting the long-term gas cost increases against the investment into a new boiler). We have also had (sometimes painful) internal adjustments to satisfy our growing lettings commitment (Lewis & Foy Lettings), extending into the 100s of properties as of this month.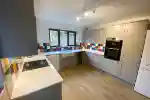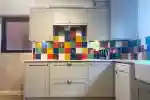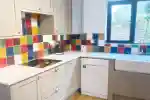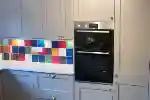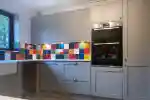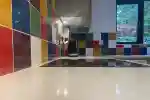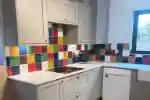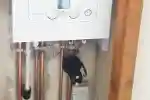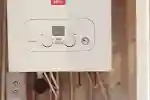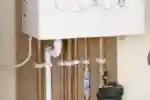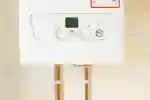 21st January 2022: Hello! It's been a great start to 2022 with multiple boiler and bathroom installations by our team! We will soon be offering more customers to join our monthly cover plans!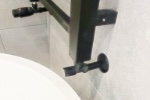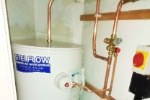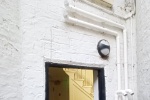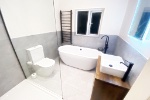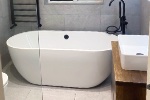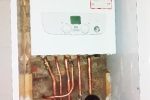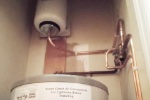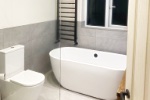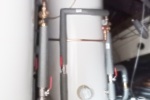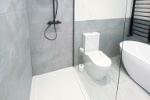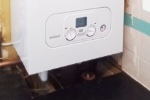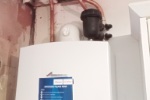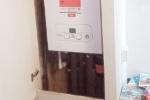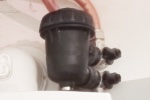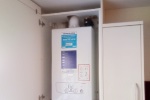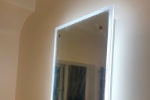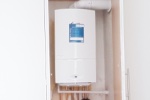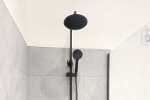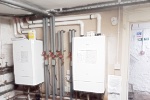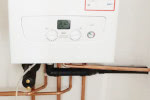 16th December 2021: We would like to take the opportunity to wish our old and new customers a Merry Christmas & Happy New Year! Our team are looking forward to a well-earned break over the festive period. It's been a busy year with multiple commercial projects throughout the year. In 2022, we will be expanding our monthly cover contracts and accepting further contracts from our customers to cover their boilers, wet installations, and electrical installations. Merry Christmas everyone!
15th November 2021: Hello! It's been a busy period with multiple bathrooms and boiler installations! We haven't really been keeping up to date with our photos being uploaded as we usually do religiously! We're currently accepting bathrooms from February 2022 onwards, we have no bathroom fitting availability before Christmas now.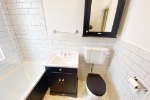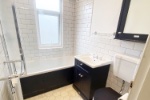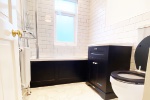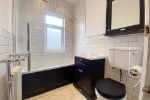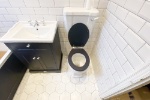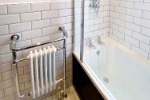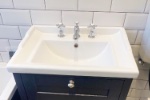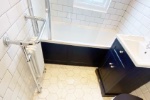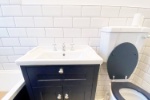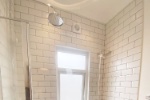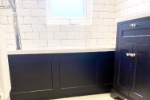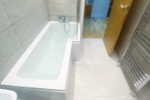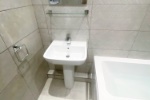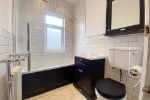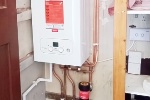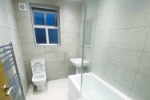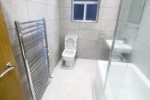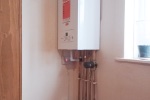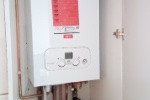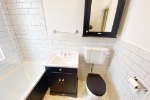 15th September 2021: Our bathroom fitters, plumbers and electricians completed this beautiful bathroom for a customer in L18. We completed stripped the room and constructed it from a blank canvas. This includes a new shower cubicle, bath, basin and toilet. The photos speak for themselves!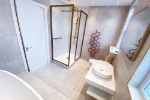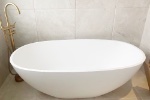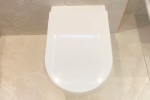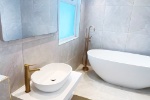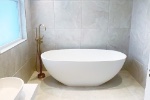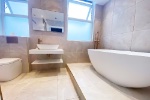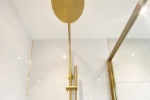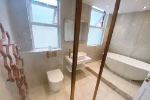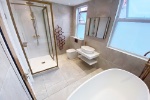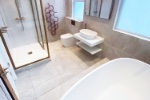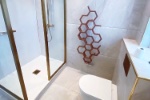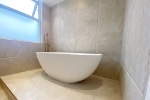 5th August 2021: Below is a selection of photographs from recent bathroom and heating works conducted. The bathroom was entirely installed by our bathroom fitters, tilers, plumbers and electricians from start to finish. It included a very contemporary radiator which we've never seen before, it really made the finish on the bathroom! We also installed a complete central heating system for a architectural/design company recently relocated to the City Centre.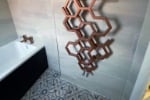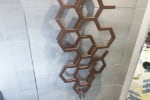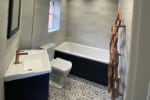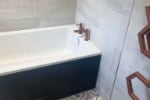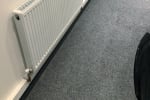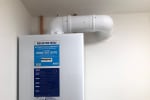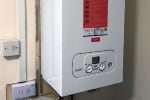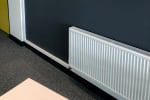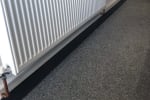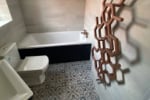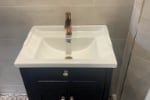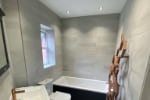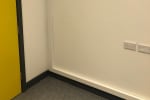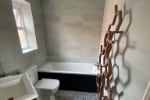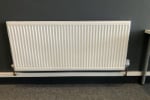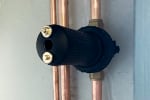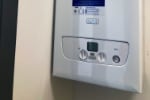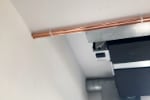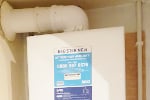 3rd July 2021: A multiple month project completed on the Royal Albert Dock – The Long Shot. This is a two-storey premium sports bar with capacity to hold approximately 200 people. Our teams completed the entire build. Our plumbers first & second fixed 7 full toilet cubicles, including wash hand basins & hand dryer in each cubicle. We also installed the hot water via an unvented cylinder. All waste & hot/cold services installed into the bar and kitchen throughout. You can visit the sports bar website here.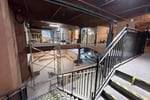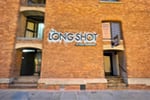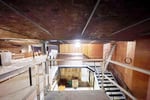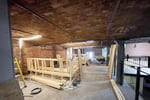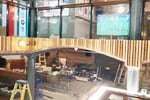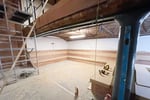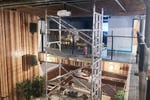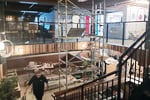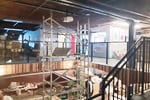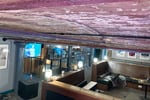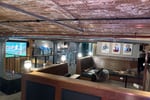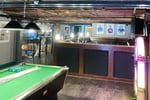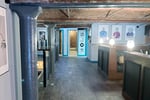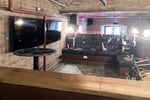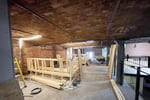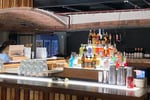 19th April 2021: It's been an extremely busy time for the company, with our commercial projects using significant amounts of our resources. After many months (1.5 years) we have received approval to open a new Sports Bar on the Royal Albert Dock. This is a two-storey premises (old Circo) catering for approximately 200 people once completed. Development commenced on Thursday and we're extremely excited to be starting another adventure. Once we're a little further on with the development, we will publish some photographs of the development in stages. In the meantime, we have uploaded some stunning bathrooms recently completed by our bathroom fitters. All the developments have been completed in Aigburth, Maghull and Kirkdale. We hope all our customers are enjoying the process of life returning to normal!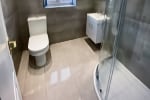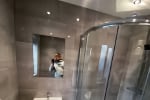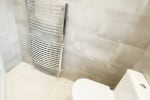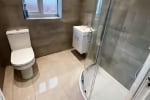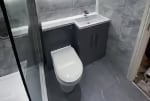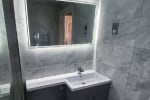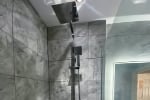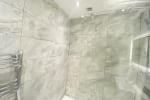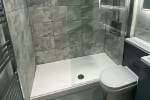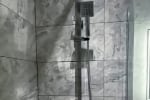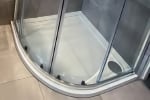 25th March 2021: Yeah... photos tell a story, as they say!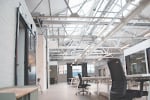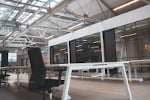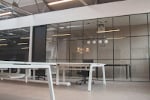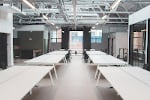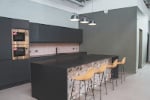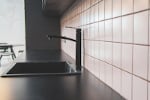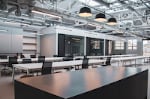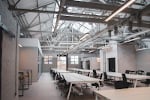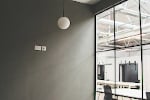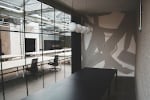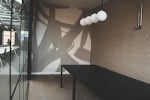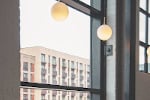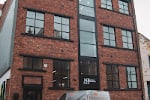 22nd January 2021: Our plumbers, gas/heating engineers & bathroom fitters have been busy the last few months on numerous projects for our domestic and commercial clients. We have also been involved in the renovation of two properties into HMOs for our letting agents, Lewis & Foy Lettings. These properties have had new 4 new bathrooms fitted, new central heating systems and extensive plumbing/drainage related works, including a new MDPE water supply main. Below are photos from a couple of our jobs, including unvented cylinder installations and hot water installations for an NHS clinic.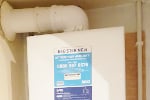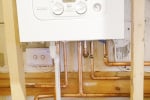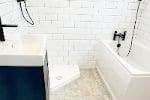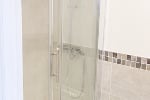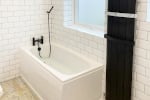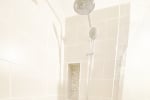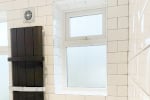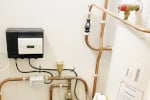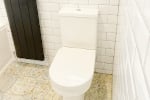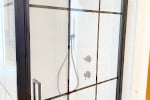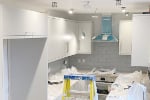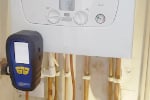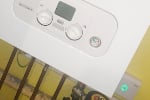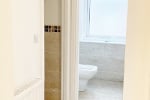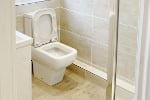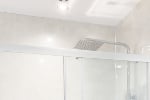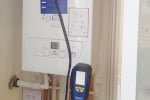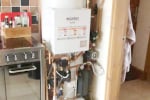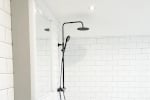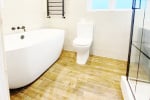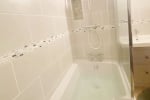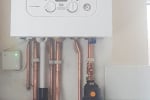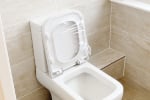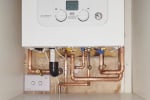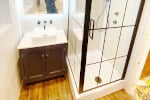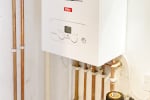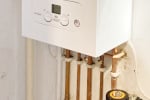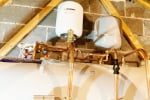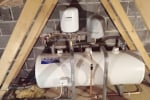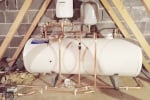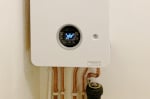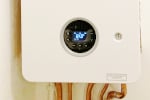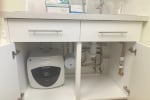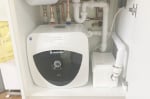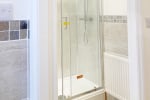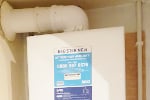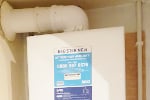 24th November 2020: As a partnership, we completed a substantial commercial project within the Baltic Triangle. The photos speak for the dramatic improvements throughout!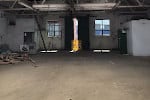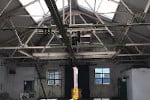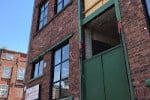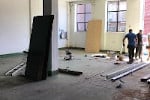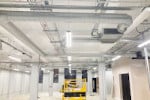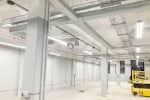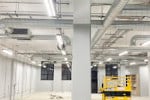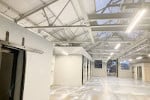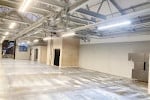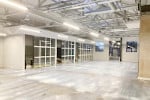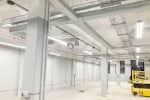 25th October 2020: Our bathroom fitters completed a stunning bathroom in Crosby for a lovely family. This bathroom consisted of a full rip out (to brick) and entire bathroom installation. Our team undertook all works, including plumbing, plastering and tiling. Currently, we're fully booked until February 2021. However, if you wish to book an appointment there may be a delay. We are unable to accept any further new bathroom work until after Christmas. Our gas engineers have been busy with our usual boiler installations, including many hot water cylinders etc. with the gradual drop in the weather.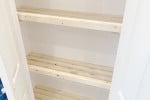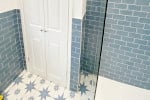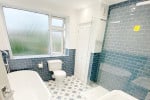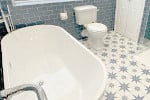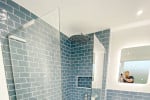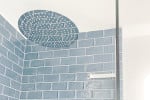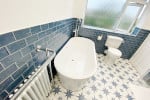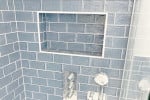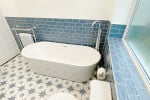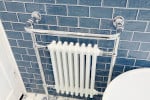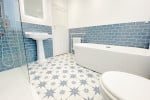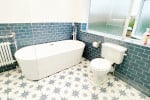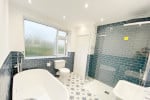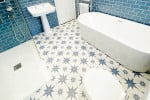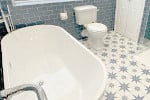 21st September 2020: It's been a few months since our last update and it's been extremely busy. We have adapted our business to the new challenges of COVID 19, especially since we work in vulnerable environments such as care homes. We have been completing our usual boiler installations, bathrooms, but much of our focus has been on a substantial commercial project we're still completing from April.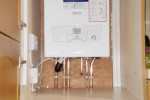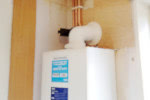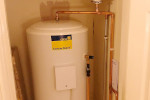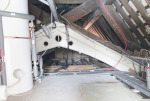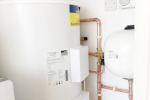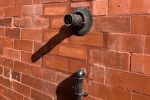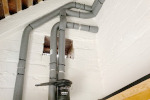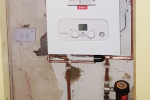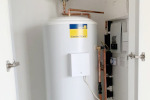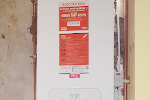 16th July 2020: Holla! We hope all our domestic customers and commercial clients are doing well and are remerging back to some resemblances of normality. Oddly, it's been hectic, especially on the heating front. It's probably the busiest summer we've seen, and we expect some of this is due to pent up demand, although who knows! Another anomaly we have witnessed is bathroom installations. With people having holidays cancelled, many are deciding on home renovations, especially bathrooms, which could give or take cost a holiday. In March, our group secured the most substantial project in our history directly to the local authority, which is still being executed by a large team. We will be releasing a case study once completed - we are very excited about the results. Below are a couple of photographs from the last few weeks - boiler replacements, conventional and combi, unvented cylinders and full central heating systems.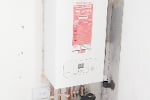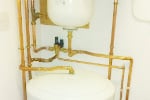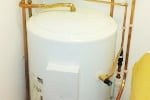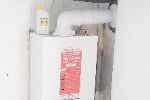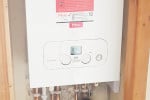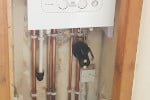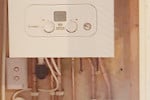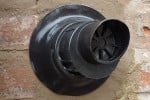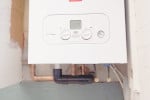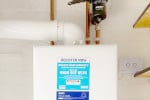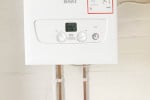 15th June 2020: Today, much of the UK will start to remerge and re-start the economy. Our heating and gas engineers are mostly back in full operation now, with our bathroom projects resuming on the 22nd of June. We have seen some pent up demand emerging from the lockdown, especially for boiler installations/replacements. Customers with broken boilers (lucky its been warm) have muddled through with no working boilers and now feel comfortable with engineers being in their home. Our engineers have access to PPE, including masks, gloves and hand sanitiser. Below are a couple of combi boilers we have fitted in the last couple of weeks for our customers. If you need our assistance, please don't hesitate to contact us.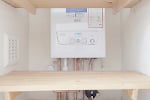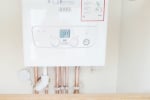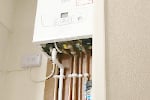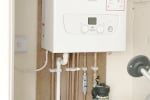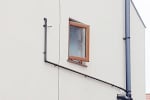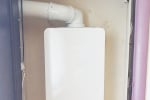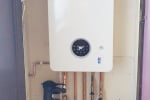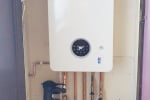 29th April 2020: We sincerely hope all our customers and commercial clients are keeping safe and healthy during these difficult times of COVID-19. It is clear these times will be testing for all families, businesses and communities throughout Liverpool. However, we believe once this is over, with confidence and optimism Liverpool will be once again become the great city it has always been. Our gas engineers, plumbers and office staff are all doing well, which we are pleased to report. Remember to look after one another and be kind!
20th March 2020: We want to notify all our customers that as of today's date we are still operating as usual, with taking appropriate care and government advice. Our gas engineers and plumbers are still assisting the people of Liverpool & Merseyside, and we will continue until we are instructed not to. We understand that our services are critical to peoples hygiene and well-being; thus, we will continue to operate. We will prioritise emergency plumbing and heating repairs over customary maintenance or cosmetic improvements, to ensure we play our part in helping our community, even in a little way. We hope all our customers are safe, secure and healthy. If you have any particular requirements and needs over this unusual period, please let our office staff and know and we will try our best to accommodate your requirements.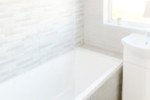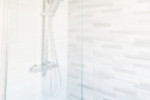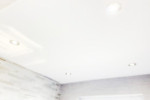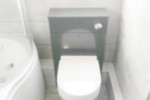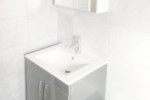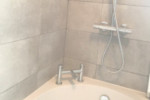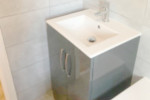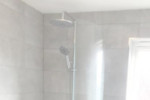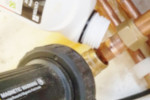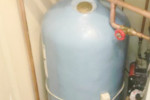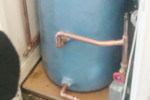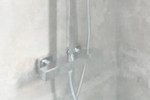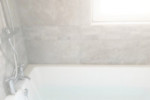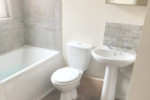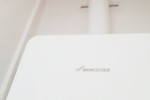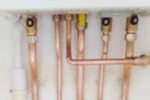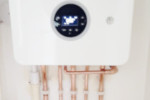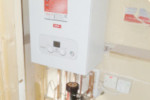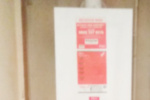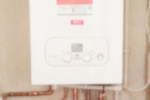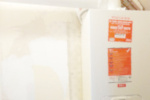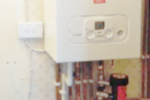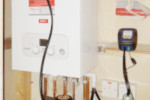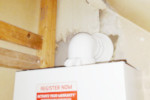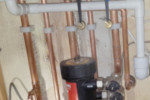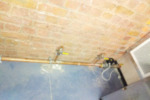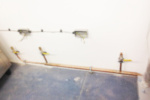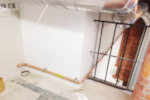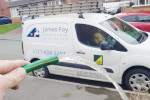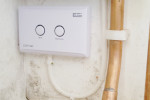 27th February 2020: It's been a busy few weeks for us here, completing our usual boiler installations, plumbing repairs, commercial works etc. by our gas engineers and plumbers.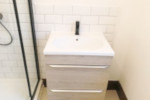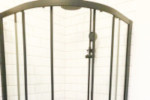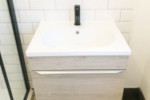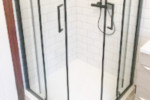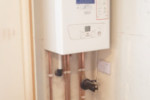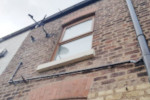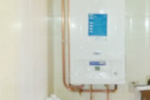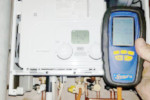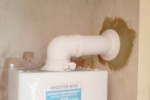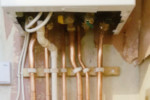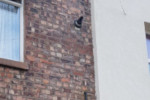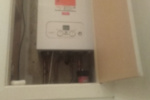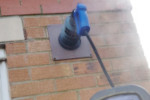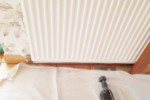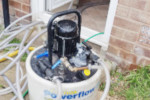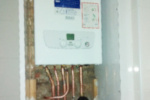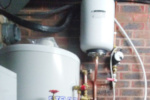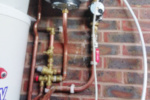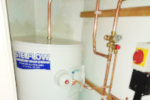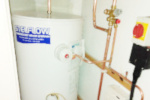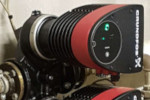 12th January 2020: Our plumbers, heating engineers and bathroom fitters have hit 2020 running. Below are a couple of photographs from this year, including works by our drainage team. Members of our team attended a property in which multiple homes (3) had blocked drains with sewage spilling into their gardens. The blockage was contained within a manhole completely full, however, it had been buried with a garden renovation. Our team spent time locating the manhole and accessing it for a drainage van to drain jet the blockage away. Full flow was restored to all properties!

Our heating and gas engineers have installed multiple combi boilers, including conventional floor standing boilers. We also installed the new 'budget' line Worcester 2000 combi boiler. This boiler is Worcester Boschs entry level boiler. Nice piece of kit!



Our plumbers & gas engineers, as always, have been completing our general day to day operations including leaks, general plumbing repairs, boiler services and gas safety certificates (CP12). We have also started 1 of 2 full bar renovations within the City Centre - photos of this project will be posted in time.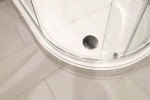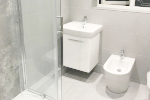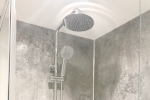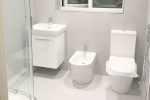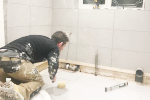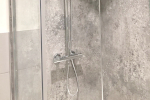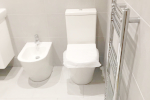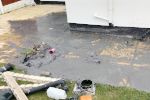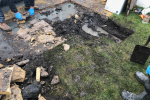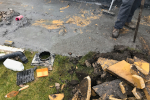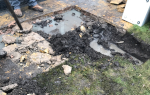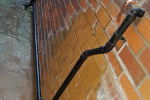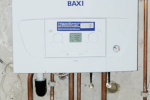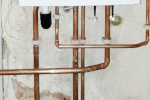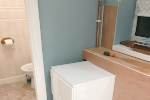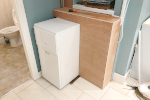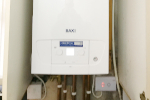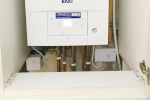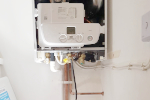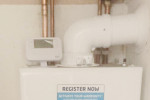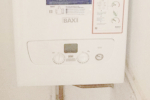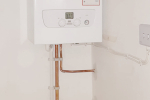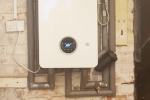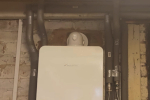 9th December 2019: Ho ho ho!

This will probably be our last update for 2019 before Christmas and leading into 2020! We have been extremely busy working on numerous projects of various sizes. Over the last four weeks, we have been working on a new bar/restaurant called Madre which officially opened on Friday. We'll upload some photos of this project soon. We have completed multiple kitchens and bathrooms, including many combi/heat only boiler installations in between, plus our day to day servicing and repairs. We would like to wish all our customers, old and new, a Merry Christmas & Happy New Year. Above all, we would like to wish our whole team a happy year and hope they enjoy their well-deserved break over the festive period.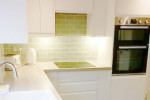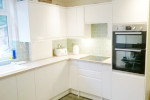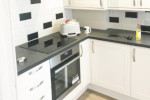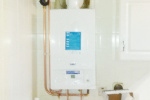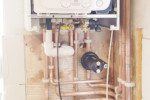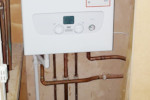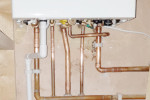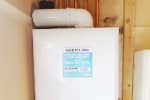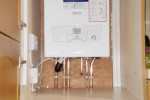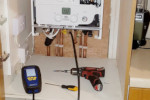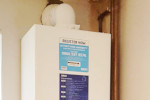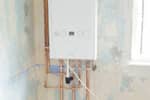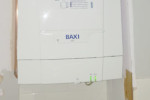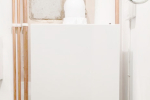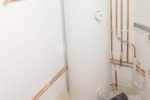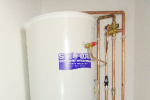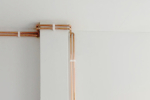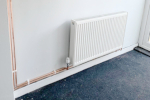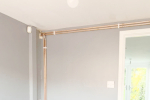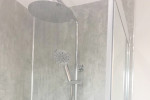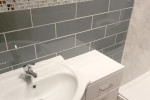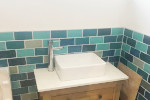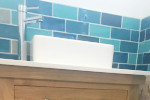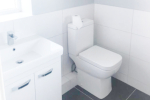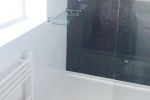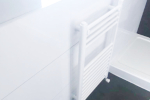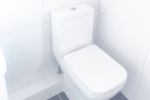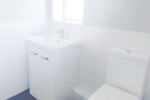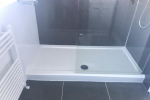 6th November 2019: Our plumbers and sparkies (James & Jonnie leading the force!) have started the first and second fix of a new bar/restaurant on the prestigious Albert Dock called Madre! We are completing their lighting, electrics (James Foy Electrics), plumbing and drainage. The bar is sectioned over two levels with the drainage, cold & hot services running down a communal riser. Hot water will be provided from the upstairs boiler room (provided via a large unvented cylinder) and fed to downstairs via the riser. We will also be providing our commercial gas services too! The Albert Dock is an absolutely beautiful building and iconic for our city. Brilliant to be working in! Of course, we have also finished multiple combi/heat only installations throughout Merseyside. It's really busy at the moment, with our day to day engineers completing many boiler repairs & services. We have also included a few photographs of the new Worcester 8000 LifeStyle combi boilers - they look really nice on the wall!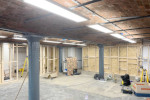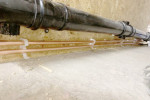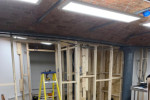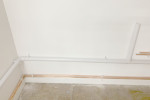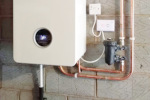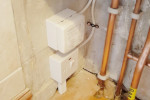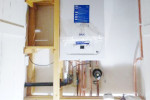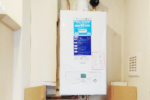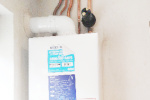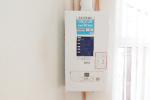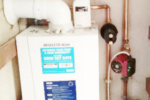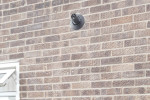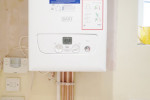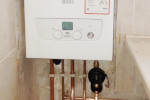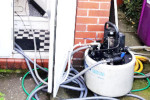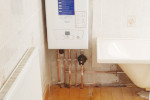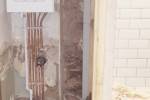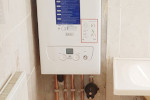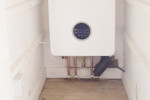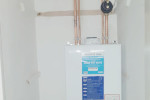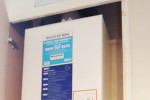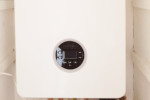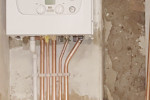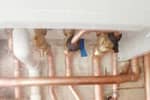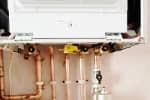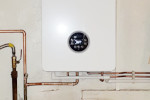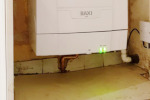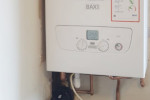 14th October 2019: Our bathroom fitters & plumbers have been occupied installing multiple bathrooms throughout Liverpool. We completed a beautiful bathroom on Menlove Avenue. This bathroom contained a new walk in shower, thermostatic shower, bath and wash hand basin (photos are below). The bathroom was tiled 100%, including the floor area. There was a lot of first fixing on the bathroom, with many of the services been relocated within the room.

The winter is starting to arrive. We have noticed a fairly substantial increase in our call volumes. It is crucial to ensure, especially with any boiler repairs, boiler servicing or installation that the company/or engineer is Gas Safe Registered. Ensure that you check via the Gas Safe website or ask the engineer for their identification card. Legitimate engineers will have no problem showing you their card. Our plumbers and gas safe engineers are available throughout the winter. We will be serving many loyal customers and new customers throughout Merseyside/Liverpool.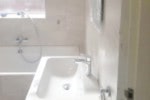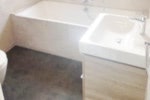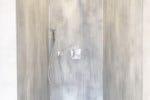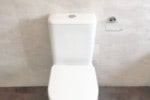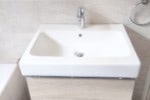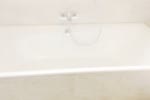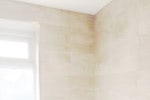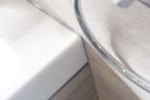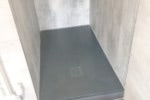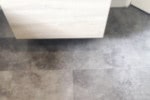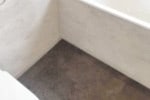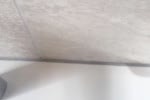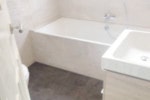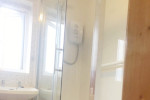 2nd October 2019: We have been swamped the last four weeks conducting boiler installations, including boiler conversions and full central heating installations. One of our significant projects has been a very large domestic house in Aughton, not far from Maghull. The property has 20+ large cast radiators with an old floor standing commercial heat only boiler in the basement. The hot water was supplied by an indirect unvented hot water cylinder in the loft area. The cylinder was 300ltr and wasn't safe to remain in the loft area due to the weight. Even more so, it had never been correctly installed - effectively, if the customer wished for the hot water to be on in the summer, the heating would need to be on too. All of the 1inch radiator valves had seized also - the system was effectively uncontrollable. We moved the unvented cylinder to the basement area, next to the commercial boiler and correctly configured the pipework allowing for the heating & hot water to operate together or independently. All of this is configurable via a Nest in the customers home. We also swapped all the 1inch valves throughout the property, swapping seized gate valves etc. The customer told us that numerous other local companies had attended to offer a quotation. However, no one got back in touch! Of course, we've also been completing our usual fire services, boiler repairs, boiler services, kitchens and bathrooms! It's going to start getting busy soon - the manic period of this industry!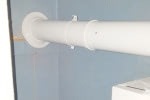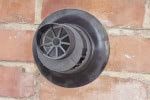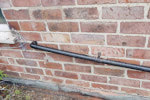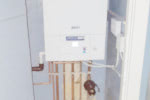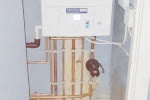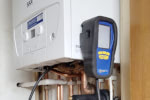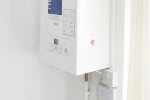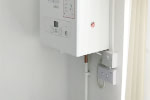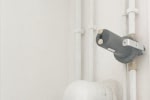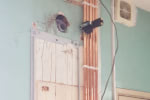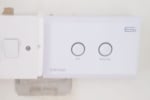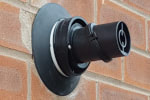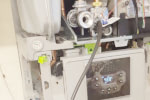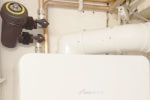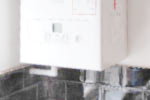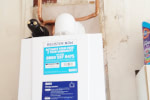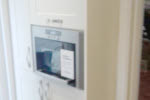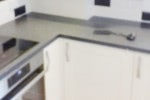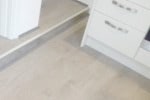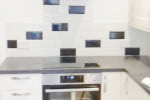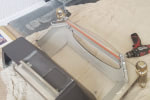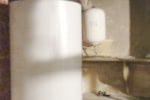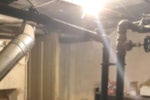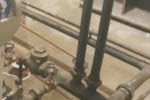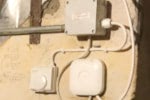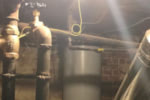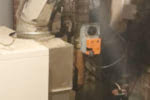 29th August 2019: Hola! We have uploaded a few photographs of our recent bathroom installations, unvented cylinder installations and boiler installations. We have also been completing multiple drain related jobs, including jetting blocked drains and renewing as required. We have also been preparing for a significant commercial heating job starting on Monday. Our heating engineers will be here for a few weeks so will post photos of the finished results once completed!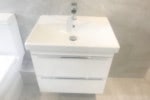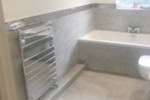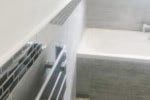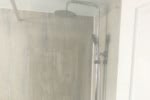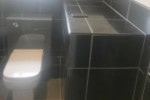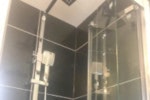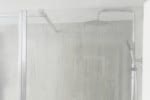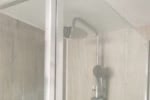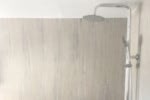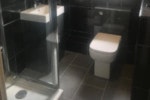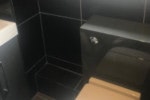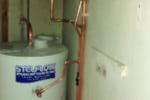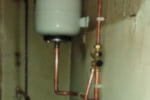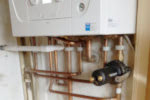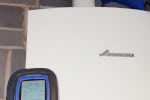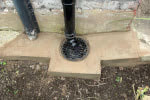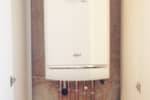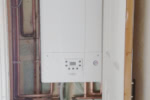 1st August 2019: Wow - it's been a beautiful summer. The United Kingdom has seen record temperatures! Our gas engineers, plumbers and kitchen/bathroom fitters have been occupied on our accustomed projects throughout Liverpool. We have included a couple of photographs of our recent projects!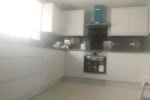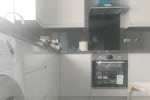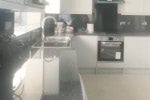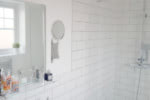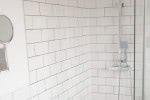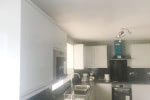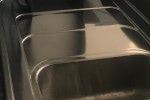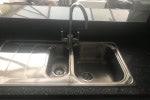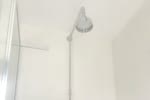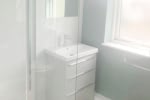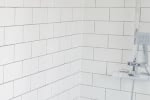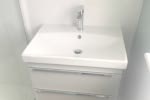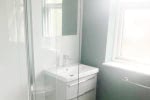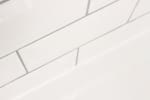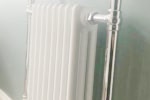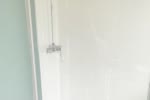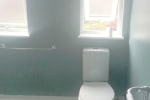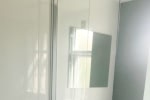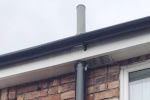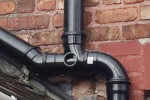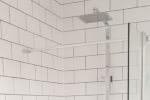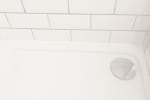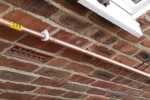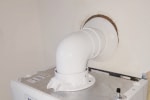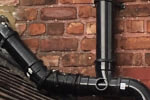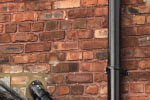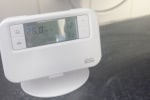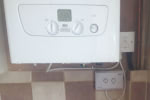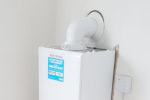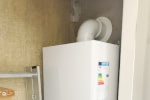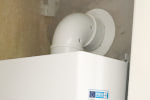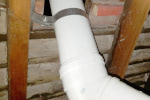 1st July 2019: Our bathroom fitters have been occupied furnishing multiple bathrooms. The bathroom highlighted below was supplied and fitted for a family living not far away from Allerton Road. During the installation, the customer had requested a boiler service in which we noticed the flue was too close to an openable window. The customer had plans to move the boiler down into the kitchen, from a bedroom, in due time anyway - thus, it was the perfect time for our gas engineers to perform the works, mainly as we had the floors up near the boiler too. We relocated pipework into the kitchen area with a horizontal flue and an extension, to take the flue further from another openable window in the backyard. We installed a new Baxi 630 with a 7-year warranty - fantastic boilers which a fantastic price points. We have also included a couple of more combi boiler installations & conversions, with a few completed on our finance packages. We have also been completing some minor bathroom refurbishments, including installation of shower cubicles for disability and accessibility issues. Oddly enough, most of the recent boiler installations have involved vertical flues - which are always a little trickier - anyway; our bathroom fitters, plumbers and heating engineers love challenges!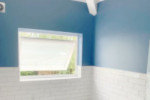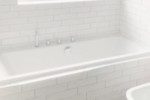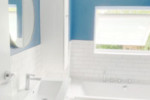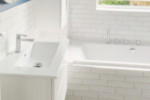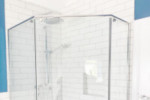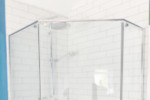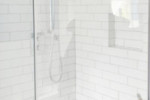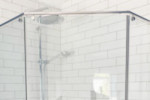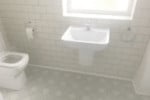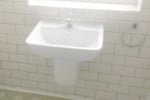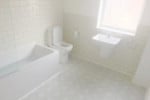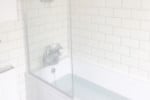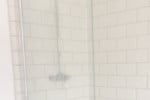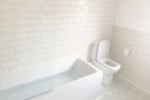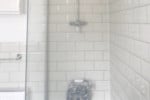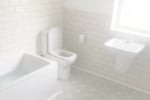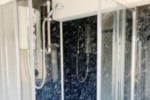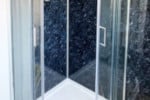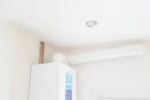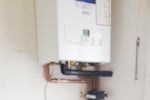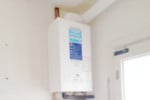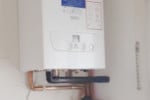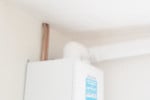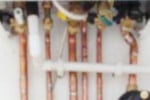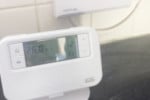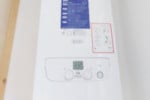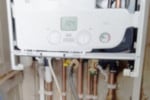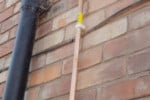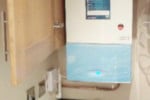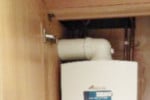 6th June 2019: Summer is finally upon us! We have been completing our general plumbing and heating works, and we've included a few photographs of us commissioning our boiler installations - action shots! Typically, we would have a couple of more bathroom-related pictures to show, but we have two larger bathroom projects nearing completion, so we'll upload those once finished - we have included some from a recent bathroom fitting project. After years of customers asking us whether we offer monthly cover plans, primarily for boiler breakdowns, water leaks, no power etc., we will be soon offering this to all previous customers at a reduced rate for the first 24 months. We are finalising the final details and will be offering this within the next 2-3 months. We will also have plans designed for landlords in which we are trialling with Lewis & Foy Lettings. So, I hope all our customers enjoy their summers and (hopefully) their holidays!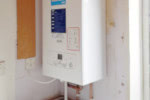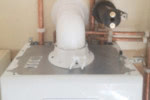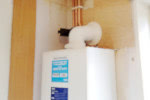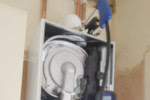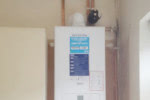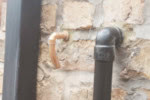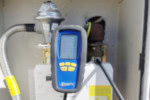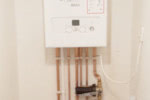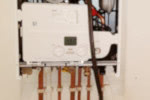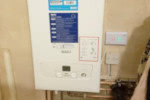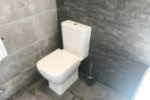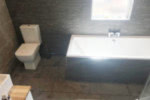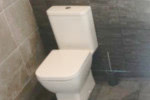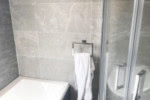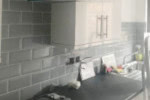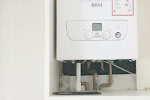 28th April 2019: Bonjour! A couple of photographs below document the full bathroom installations we completed over the last couple of weeks - these have been entire rip-outs of the old bathroom suite, including new tiling, electrics, plastering, plumbing - we have also supplied much of the materials and suites too. We have also been working on a light commercial heating installation for new offices ready for freight company based in Liverpool City Centre to move their headquarters too - we'll have more photographs once this is finished entirely. Of course, the usual boiler installations and conversions have been occurring too - we will also be installing the latest Worcester Bosch Style boiler at a customer's home soon - this boiler has not yet been released publicly. Last, but not least, the company received a fantastic review from a longstanding customer, Mr & Mrs Jones:

"After having our bathroom completely refitted we then had the kitchen done. This included three oak floors one in the kitchen the other two in a breakfast room and the garden room. I am delighted with the end product. Tom, Danny and John worked with skill and humour. They kept me informed throughout, offering innovative suggestions where needed. They were ever mindful their workplace was our home. James Foy and his company set a standard other companies can only aspire to." - Len Jones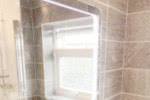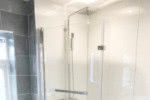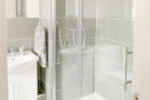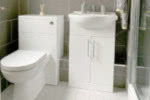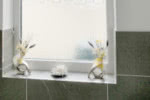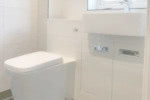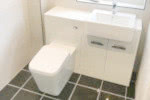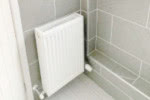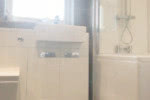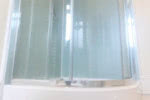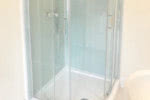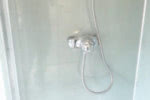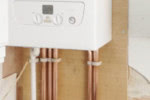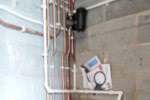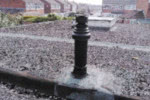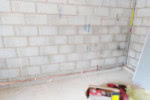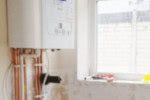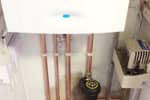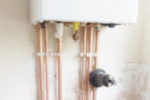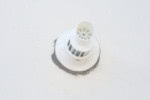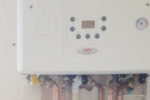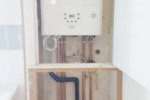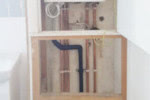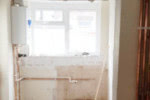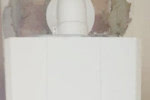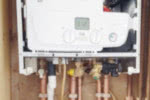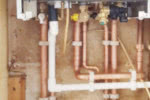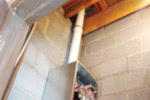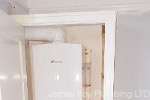 26th March 2019: It's been a busy few weeks with various substantial projects being undertaken, including our smaller day to day works. We have added a few photographs of our recent boiler installations, replacements and conversions. We have initiated a full property refurbishment with Lewis & Foy Lettings offering the letting. The property had been completely stripped and had laid empty for approximately five years. Our teams are fitting a new kitchen, bathroom, gas central heating and re-wiring - every aspect of refurbishment is being undertaken. Of course, we have been conducting our various gas safety certificates, boiler servicing, general plumbing and heating work. We have also been completing commercial gas works, including commercial gas certificates and commercial boiler repairs. Jonnie, senior electrician of JFE, has been leading the team on a substantial electrical installation for a large brand new club/bar on Hanover Street, Liverpool City Center - we look forward to seeing it on opening night! PS: we are currently looking to hire another full-time electrician!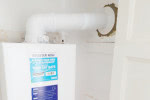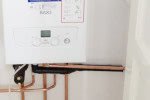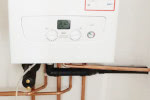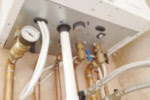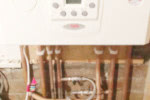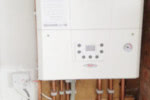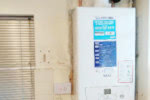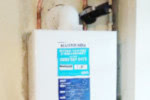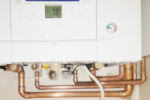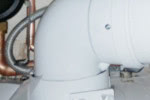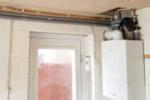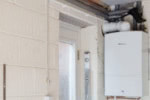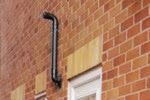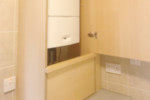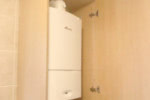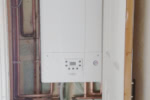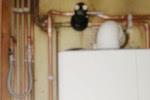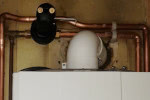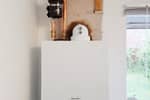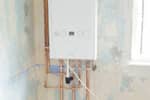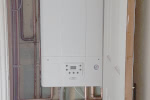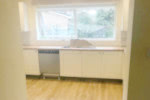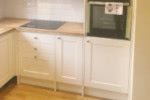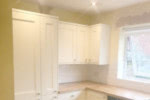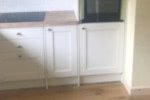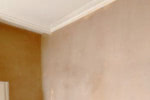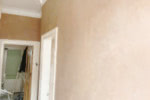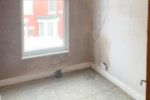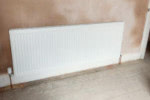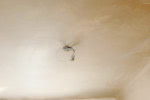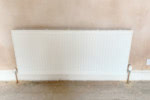 1st March 2019: Commercial boiler installations completed with lagging!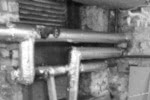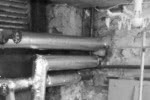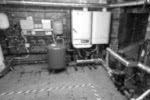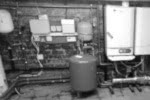 26th February 2019: Full bathroom installation for probably our most prolific customer Mrs Feldman! It seems that we've been working almost continuously for the last year for her and her family, whether on their families hotels or her private property. We completed a full bathroom for her family, including her new addition! We have also been completing our usual boiler installations, commercial gas certifications, commercial repairs etc - some photos are below (some show the work in progress!). We have also began a full property refurbishment on Romulus Street which will last approx. 4 weeks. This property has been empty for 5 years and is undergoing a full property refurbishment to bring into a high living standard ready for letting.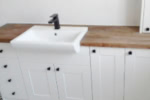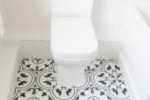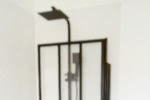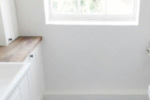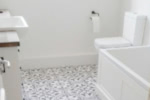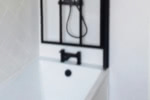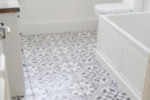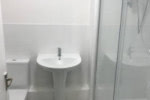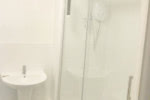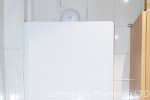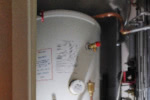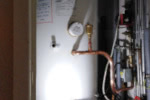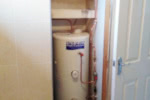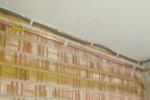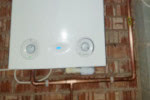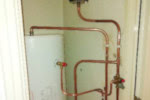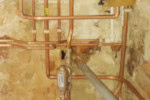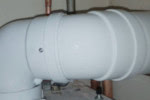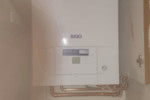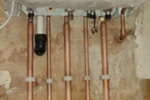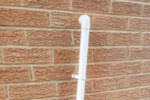 3rd February 2019: Three full bathroom refurbishments in a single property in Aigburth. Our teams designed, managed and completed the whole project. The ensuite bathroom was especially tough due to the ensuite room containing part of the stairwell. Nevertheless, we achieved the customer's requirements.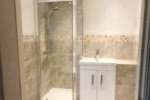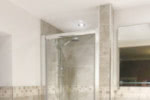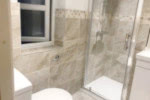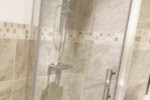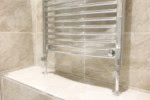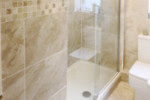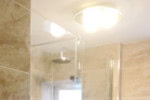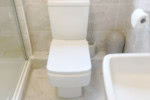 30th January 2019: This is our first update for 2019. We started our new year installing a new heating system for a large private nursery in Huyton. Initially, they had a single 120kw boiler which consistently failed, resulting in downtime for the nursery. The radiators are original old cast radiators. While the radiators worked sufficiently, the system water was in relatively poor condition. We cleaned the system to the best of our ability, but to avoid dirty system water circulation through the new boilers, we installed a plate heat exchanger. This effectively created two systems in which the heat exchanges between the two through a highly thermal conductive plate. The new boilers only circulate clean, treated water allowing them to operate efficiently. The new system has redundancy built in with the two boilers working together to adequately heat the system and acting as the primary source for the indirect unvented hot water cylinder. We have worked together with Ideal, the boiler manufactures, to ensure commercial standards have been met, subsequently leading them to extend the warranty for the Nursery. Of course, we have been doing our general domestic home boiler installations for private customers. In regards to bathrooms, we will create another update with these - we're currently finishing 3 bathrooms in the same property.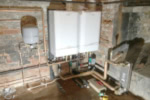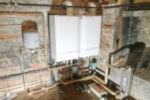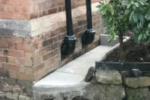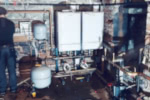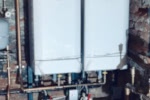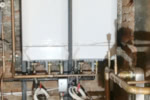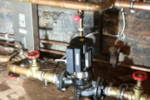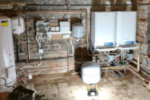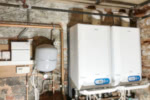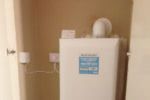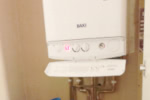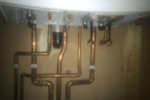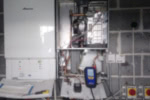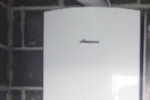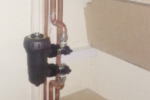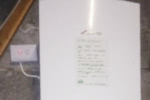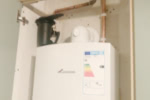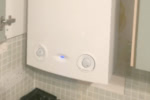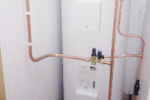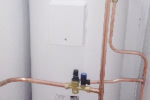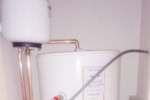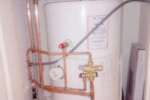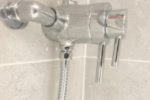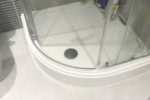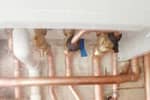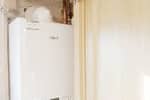 | Date | Status |
| --- | --- |
| Saturday 22nd December - 2018 | Closed |
| Sunday 23nd December - 2018 | Closed |
| Monday 24th December - 2018 | Open (currently fully booked) |
| Tuesday 25th December - 2018 | Closed |
| Wednesday 26th December - 2018 | Closed |
| Thursday 27th December - 2018 | Open (limited availability) |
| Friday 28th December - 2018 | Open (currently fully booked) |
| Saturday 29th December - 2018 | Closed |
| Sunday 30th December - 2018 | Closed |
| Monday 31st December - 2018 | Open (currently fully booked) |
| Tuesday 1st January - 2019 | Closed |
| Wednesday 2nd January - 2019 | Open |
17th December 2018: A customer in Huyton had expensive electrical heaters throughout her property. These are often fairly unreliable, expensive and usually operate independently of each other, thus your home is often too warm or too cold - never really consistent. We have installed a full central heating for the customer in the current position of their multipoint. During a bathroom refurbishment, Lastly, we installed another Worcester CDI boiler, including replacing 14 radiators.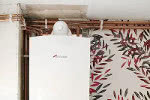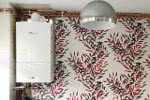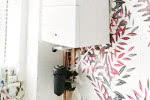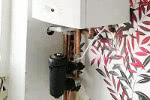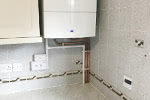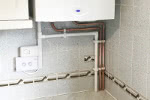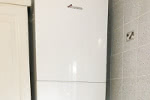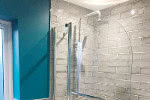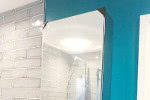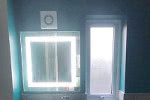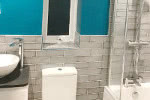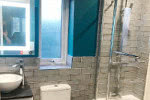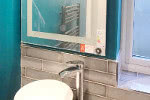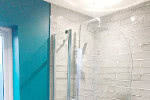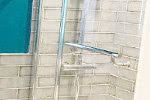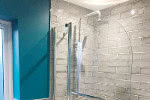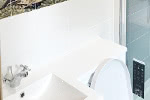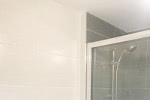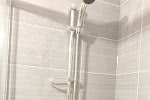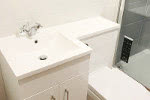 6th December 2018: A stunning bathroom for a lovely family in Crosby - we are completing their boiler and kitchen, too! We also completed commercial hot water works installing two unvented cylinders, replacing four old hot water cylinders which had deteriorated and provided poor pressure for residents.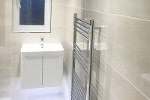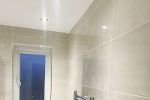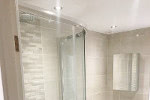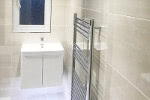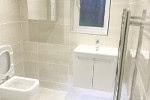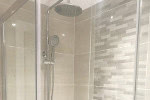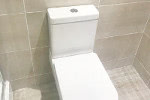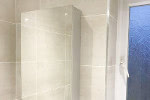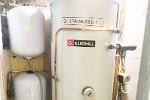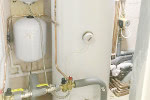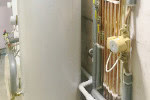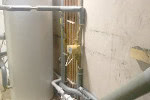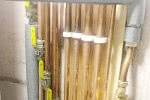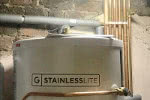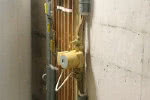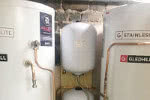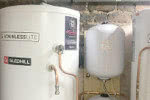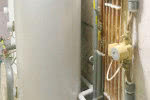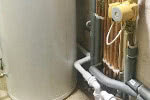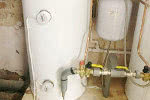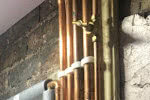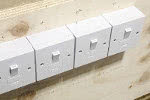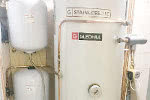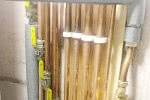 16th November 2018: With the winter creeping in we have been occupied with boiler installations and full central heating systems, with us providing all the components including radiators, magnetic filters, wireless thermostatic controllers and boilers. All our installations are boiler plus compliant with the thermostatic programmer containing load compensation. You can view more about Boiler Plus here. We have also been installing our first electric system boiler with an unvented cylinder. This is currently being installed in an apartment on the Albert Dock which maintains no gas supply.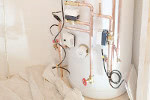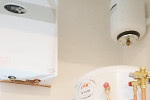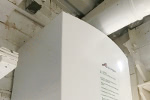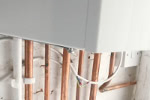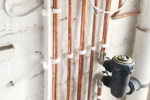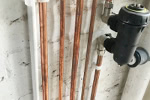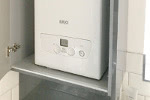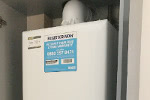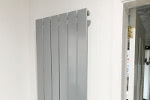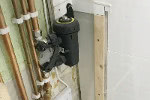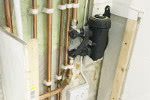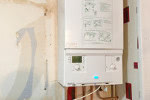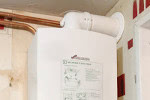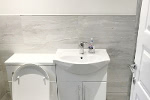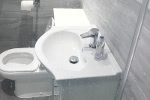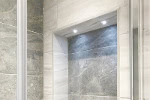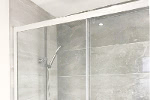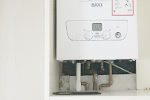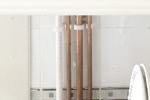 6th November 2018: During this time of the year, people are starting to use their central heating system more frequently. It has usually had limited usage over the summer. We also usually conduct more power flushes during this time of the year too. People will ensure their system is working to its potential ready for the winter. Below is a few snaps of our engineers' power flushing our customers central heating systems. As a precaution, we often install a new magnetic filter onto the current system to help maintain function and keep the heating system relatively clean over time.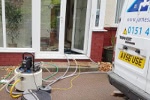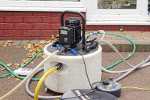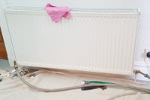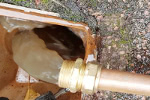 5th November 2018: Our customer (who happens to have an OBE, Order of The British Empire - for outstanding contribution to the Civil Service) had a large bedroom area in which an en-suite would be suitable for. We built the entire room from scratch, including all first and second fixed for both plumbing and electrics, including the drainage. We also tiled and fitted all the bathroom furniture. Not a bad review! We have also included other photographs of another bathroom finished for a long standing customer. Mrs. Donnelly left us a review via email:

"James and his team came to build and fit out an ensuite in our main bedroom. The job from beginning to end was carried out with great professionalism and the end result was everything and more than we could have expected. We have no hesitation in recommending this company - they really go the extra mile to make sure the customer is satisfied."

Sue Donnelly OBE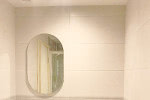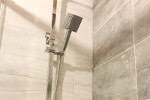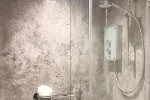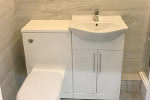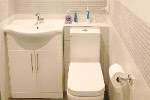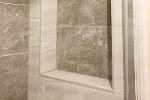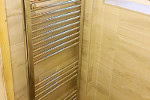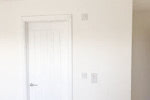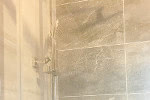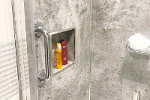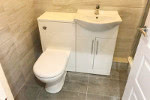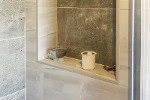 23rd October 2018: A client had an extension built (by another company), and the central heating system kept losing pressure multiple times per day. The extension was of considerable size and the pipework was buried underneath the concrete. This made it impossible to exactly pinpoint the issue - no water was visible on the surface. Using the latest thermal technology we pointed out the exact location of the breakage avoiding unnecessary and expensive excavation.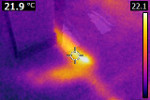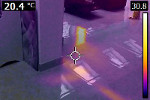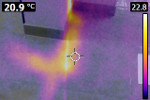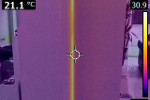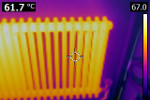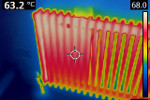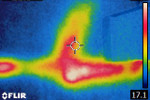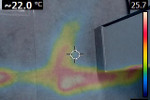 18th October 2018: Our organisations have been extremely busy commencing a comprehensive property refurbishment of a seven bedroom hotel purveying towards the short stay hotel market, such as Airbnb. We gutted the property entirely and renovated all aspects including heating, electrics, bathrooms and general works. The building is controlled remotely by the owners using WiFi enabled locks and one-time access controls/codes. Aside from this project, we have completed our usual boiler conversions, full central heating installations and unvented cylinder replacements. Of course, we have also completed further bathroom refurbishments. Speaking of bathrooms, for the past five months we have not been accepting invitations for bathroom quotations due to being fully booked for many months. We are happy to announce we are now taking new quotation requests. We have something else unique to our services to announce. During the last six months we have been developing a service many of our landlords have requested whether we offer. The service - property management. We have established a business named 'Lewis & Foy Lettings' with a close associate, William Lewis. William Lewis is a Chartered Surveyor with decades of experience and operates a substantial property & land portfolio throughout Liverpool & Lancashire. We will have further news to announce about this in due time. In the meantime, you can view our website here. We have also expanded our Electrical services through James Foy Electrics - we have had our first two vans signed up, similarly keeping the brand throughout. Jonnie is leading up our electrical team. Oh, we would also like to welcome three new members of staff - Allen, William & Sean. That's it folks!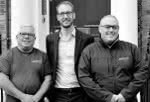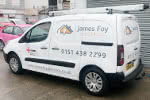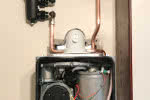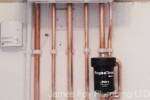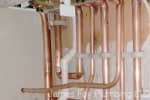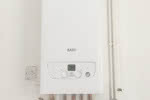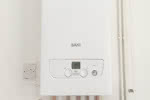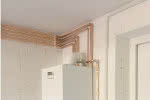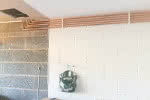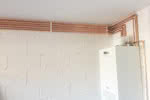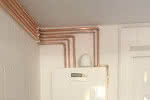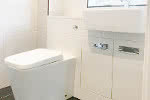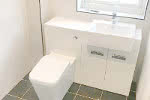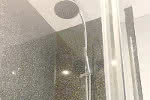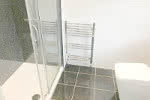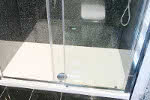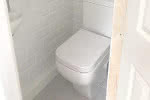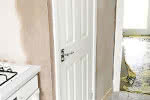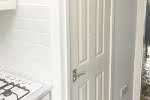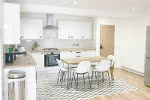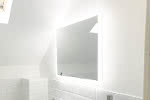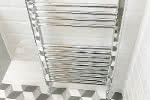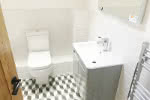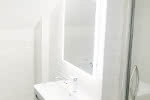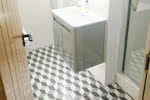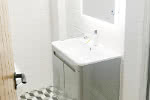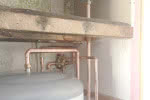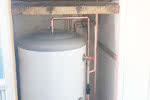 2nd July 2018: Two jobs worth a special mention. One is a beautiful bathroom installation off Lark Lane in which a Victorian style bathroom has been designed and installed. Looks amazing! The second is a 20 radiator installation with a Worcester GB162 and unvented cylinder installed in a student property near Liverpool City Centre. This provides 500 litres of hot water available instantly on a secondary return.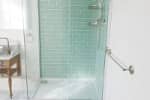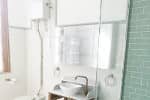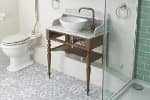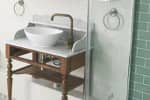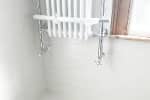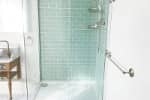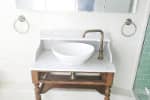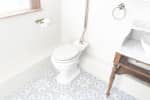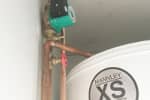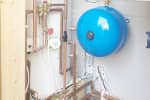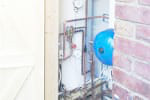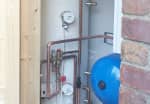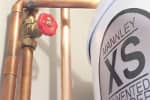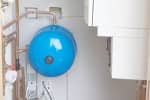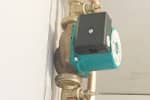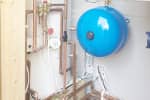 2nd July 2018: Bathroom installations. Boiler Installations. Plumbing repairs. A selection of photographs from our usual daily work! Keep an eye out for James Foy Electrics new website. We are growing this side of the group rapidly. We are now NICEIC certified Domestic Installers!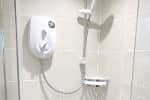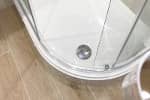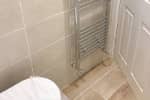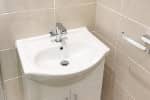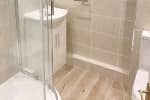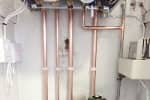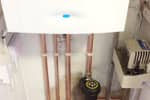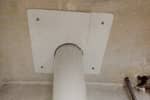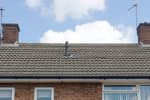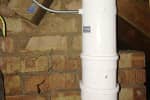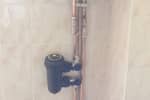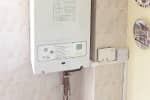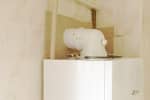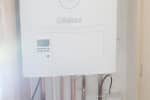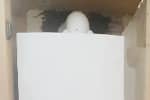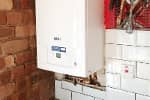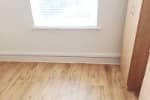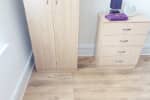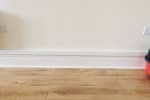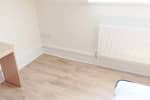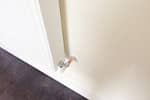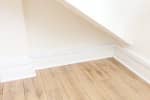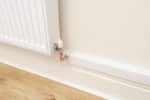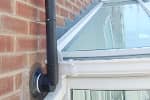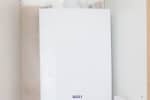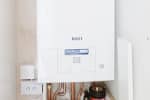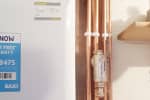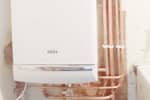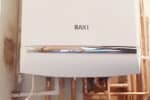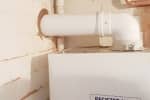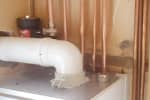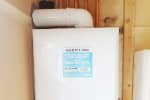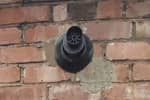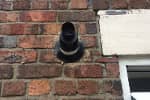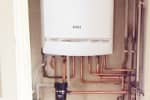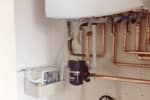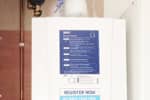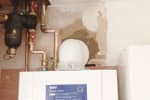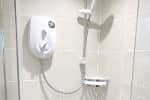 5th June 2018: Well... summer has definitely arrived and we're loving the weather. We've been busy with usual boiler installations and conversions recently, which can be a little odd during this time of year. We are currently preparing for large installation works on Denman Drive which will be commencing this month. Anyway, as always we have included photographs of some of our recent plumbing and heating works.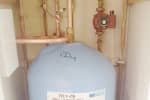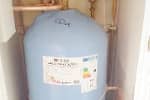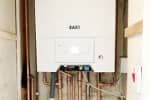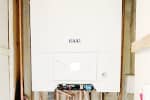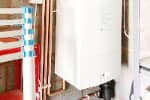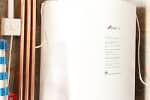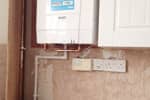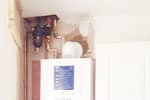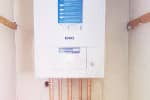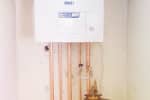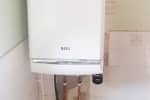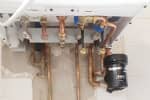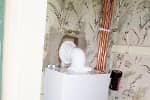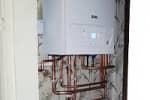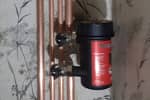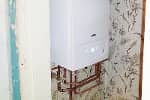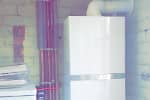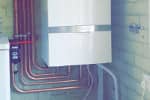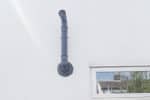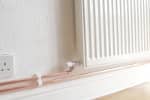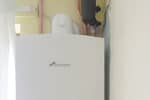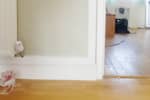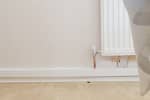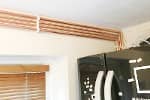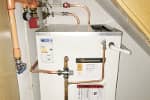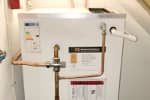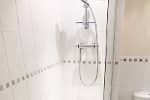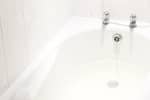 30th April 2018: A boiler installation project on Hutchinson Street, Liverpool City Centre. This property is both the private residence of a loyal customer plus a short term stay rental. We installed 3 ATAG combi boilers, replacing their old combi boilers - one replacement took place in their rental property plus 2 in their private residency. Documented is another 2 boiler conversions from hot water cylinder/system boilers. We installed ATAG boilers in all of these properties - excellent boilers with large 10 year warranty. As stated in earlier updates, we've been gradually increasing on drainage repairs. We replaced another collapsed gully for a lovely family in Huyton. We also worked for Hatfields Jaguar last week, removing drain blockages from their sales showroom on Riverside Drive. Tom also successfully installed his first dishwasher for Police Mutual - hahah!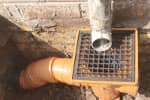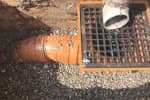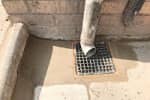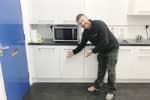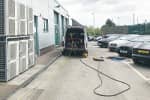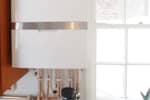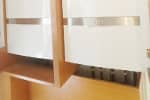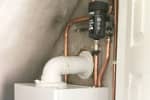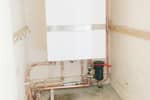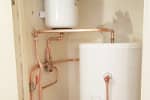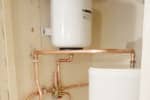 17th April 2018: It's that time for another update. Below are photographs of some recent plumbing, drainage and heating works we have completed recently. We've been gradually completing more drainage work than usual, including jetting blocked drains clear and replacing collapsed drains throughout Merseyside. We also completed another phase of hot water works at a care home. This comprised of two unvented cylinders linked together, including a secondary return providing many individual rooms with almost instantaneous hot water. Their current hot water system was extremely fragmented and suffered from huge hot water delivery delays, resulting in high water bills. Of course, we have also been completing our usual boiler installations, unvented/open vent installations and general day to day repairs.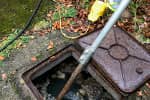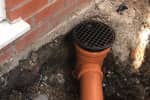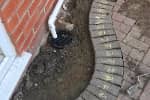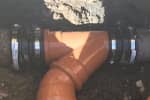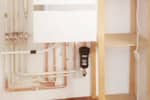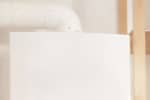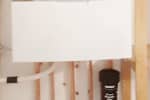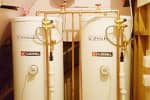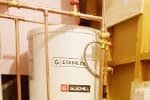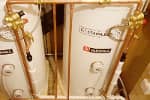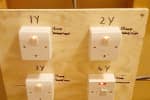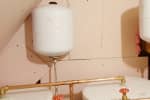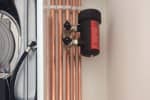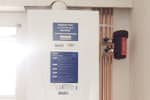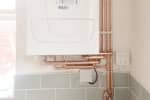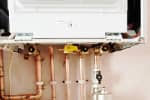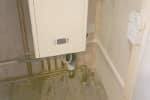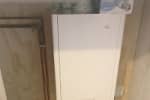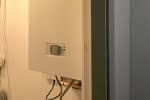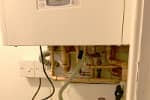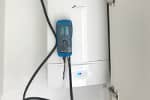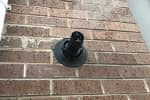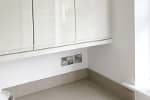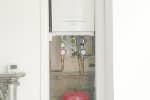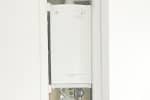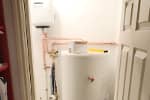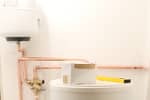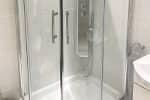 16th March 2018: It's been a busy few weeks here at James Foy Plumbing. We have been doing our usual boiler installations, conversions, bathroom installations and unvented hot water works - including many plumbing/heating repairs for our clients, old and new! As always, we've published more photographs of our works. We also welcome a new member of staff David - he will be completing installation works for heating and hot water.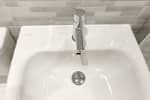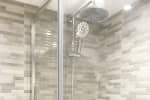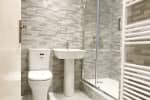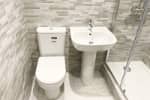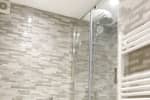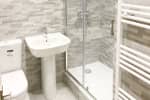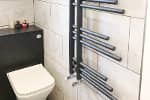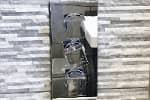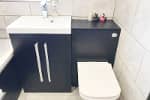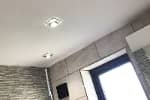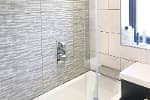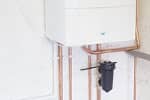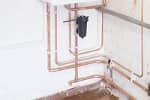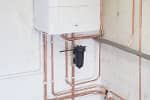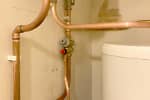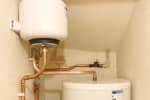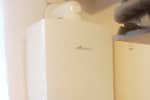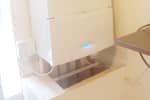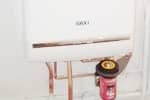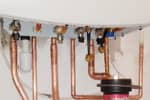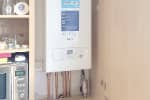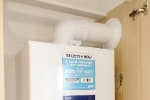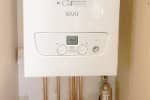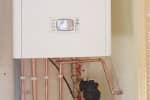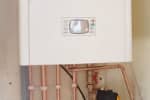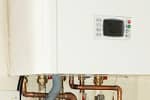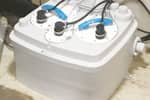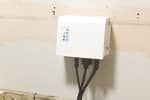 24th January 2018: After the recent festivities everyone is back to usual! We have included some photographs below from our works in January. In November we put a temporary restriction on bathroom quotations due to a full order book. We are now accepting quotations for bathroom, albeit we wouldn't be able to start immediately. We have also successfully won further works in student accommodations in both Liverpool & Manchester with Liberty Living.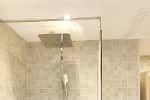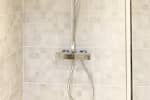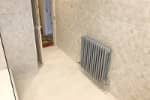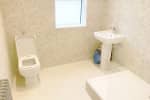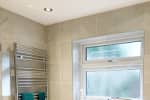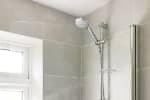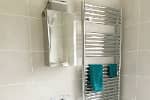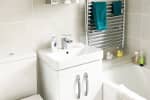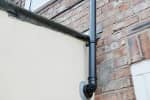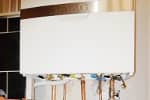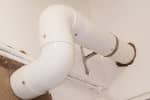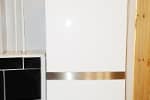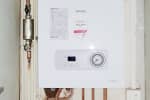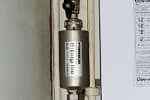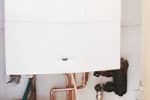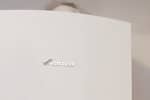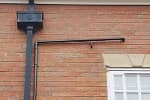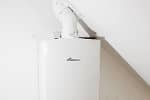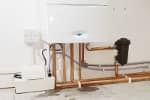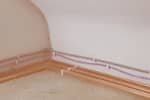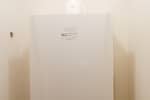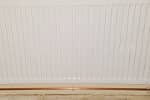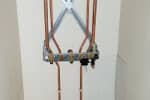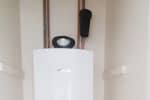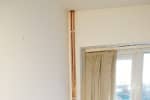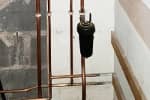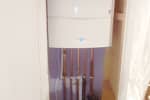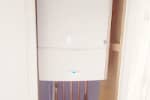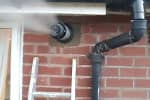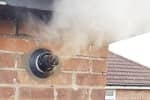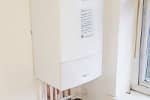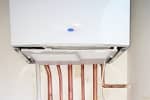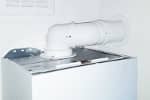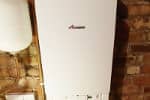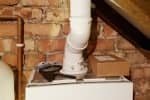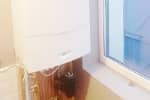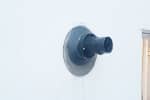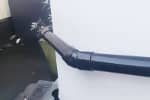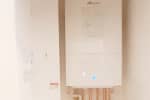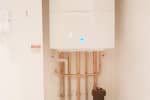 12th December 2017: So yeah - the winter has really started now. Seemed to change overnight! Our team has been busy with the usual boiler installations, unvented installations and general plumbing/heating & hot water works. We completed a large drain cleaning job at a student accommodation which took us 3 days to complete - ewww! We also installed a full bathroom with storage under the bath! So anyway, this will probably be the last update until the new year now, so we've included a few photographs of works completed recently. We would like to wish our members of staff, all 21 of them - including their family, a Merry Christmas and a prosperous 2018. All have worked extremely hard and are greatly appreciated. Last but not least, we wish to say thank you to all our customers, both old and new, for their loyal custom throughout 2017. We have some exciting changes happening in 2018!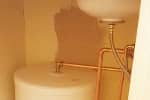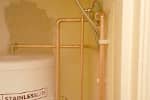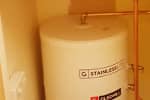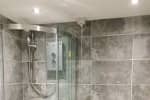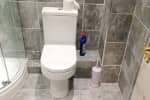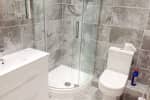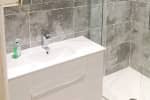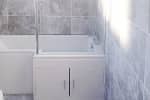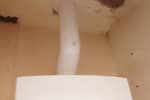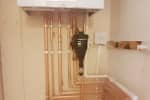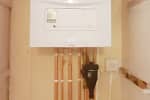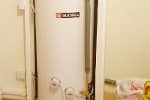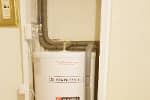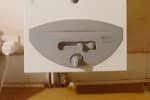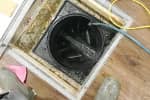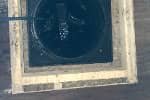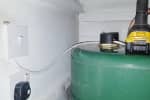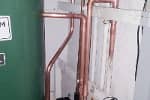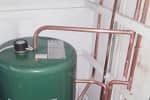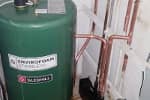 23rd November 2017: Welcome winter! James Foy Plumbing are now officially Worcester Accredited Installers allowing us to offer extended warranties (10 years) and better deals on Worcester products. We also welcome Ashley to our office team! We've been busy doing our usual boiler installations, conversions and repairs - including more and more commercial gas works. Actually been doing many unvented cylinder installations too - I've a feeling it won't be long till we've done most of Wapping Quay! Of course, multiple bathrooms have been completed too but we've temporarily stopped new bathroom quotations as we're fully booked now until April 2018. We will soon be releasing a feature on our website which will allow you to build your own boiler installation package and it'll give you a fairly accurate pricing.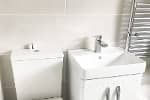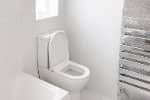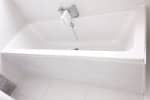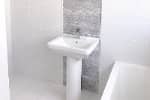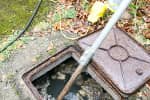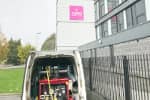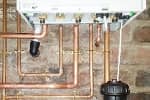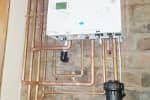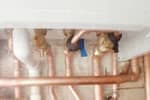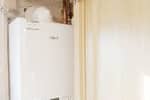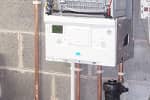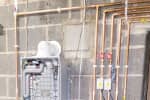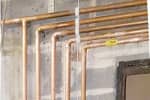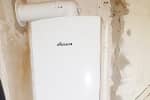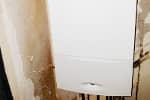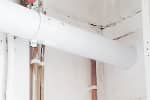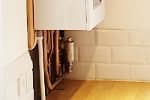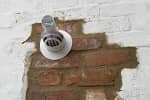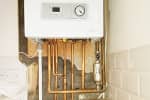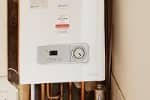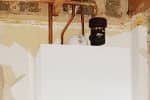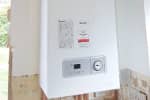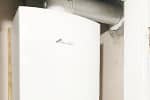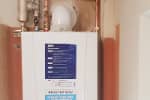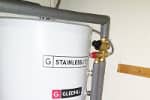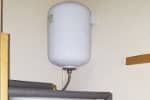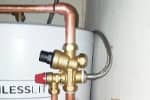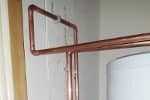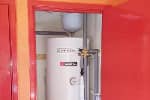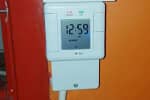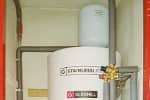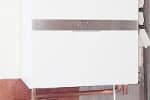 19th October 2017: Our company is delighted to announce the employment of 5 new members of staff - Neil, Andrew, John and Peter. We will also be welcoming a new member to our office team to help Gemma & Claire. The new members of our team will enable us to survey more and complete larger commercial works in the future. You will have started to notice the colder and slightly darker mornings dawning upon us. Although, to some people it will start to signify the run into the new year and Christmas. However, to us it signals our busiest period of the year. Homes throughout the city and local suburbs will begin turning their central heating system on for the first time in months, potentially. If you have an issue with your central heating turning back on, commercial or domestic, give us a call! Below are just a few snaps from recent works. We installed a SalonMaster for Prado in Liverpool One. Prado is a luxury hair dressing salon.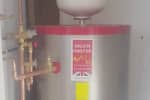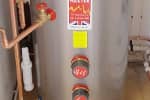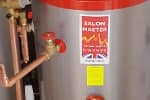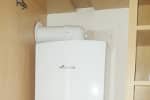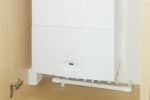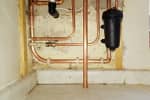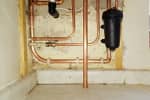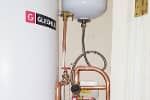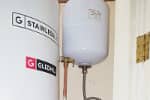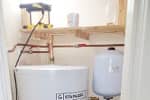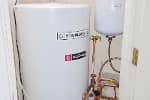 20th September 2017: Hola! This is probably the longest period without any of our usual photos and updates. We've been extremely busy on commercial works in student accommodations and with the installation of two commercial boilers producing 160kW of heating power! This is for a new luxury hotel situated on Dale Street currently being developed. We also installed a new 30 metre flue for the boilers to exhaust into. Of course during this time we've been completing the usual boiler installations, conversions, general heating/plumbing repairs and new bathroom installations. We are also currently hiring more staff. We are looking for a further two bathroom fitters and one, potentially two, further heating engineers - primarily domestic engineers. We are also looking forward to moving into our new office/unit located on Bridal Road. Oh, almost forgot - we will soon be Worcester Accredited.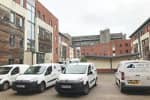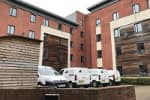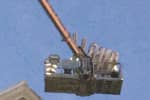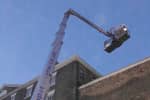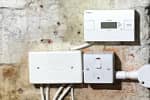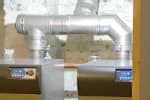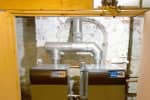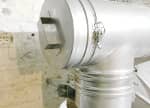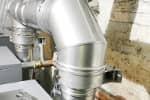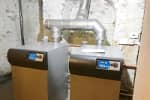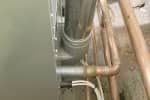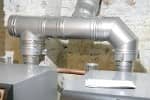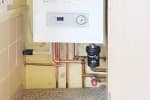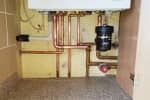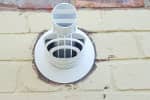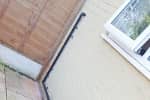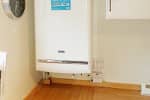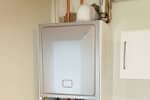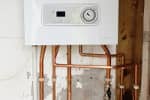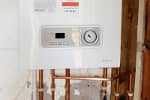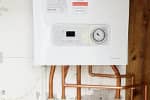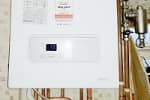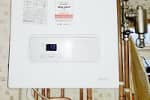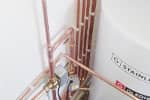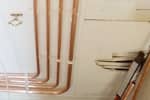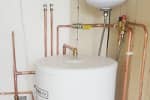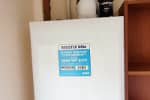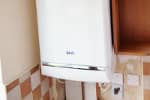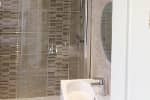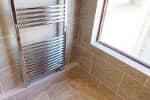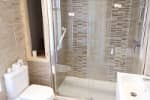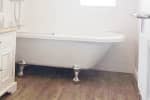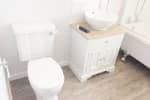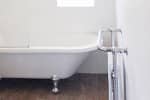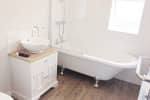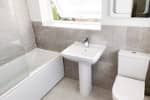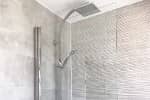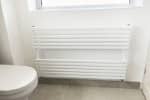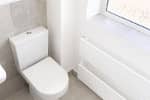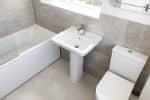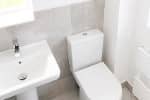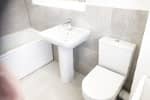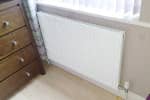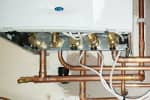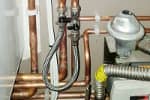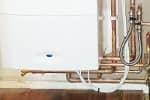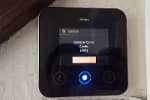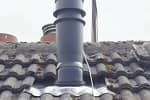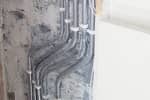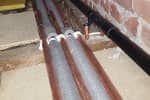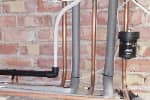 4th August 2017: Last week was very busy! We completed a commercial boiler installation for a luxury care home in Blundellsands. The boiler provides both heating and hot water via an indirect unvented cylinder. Also, more boiler installations and conversions completed using ATAG boilers - great product with 10 year warranty!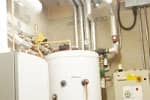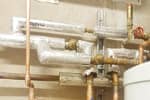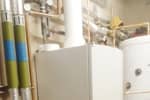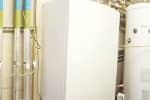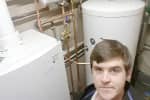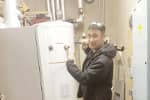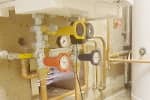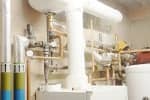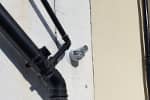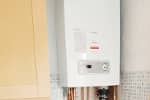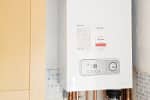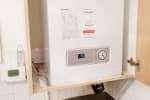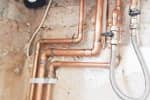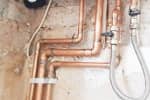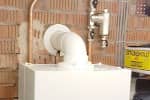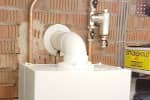 20th July 2017: Large commercial works in 116 flats in the 'The Atrium', Manchester commencing. These flats are being renovated to new luxury flats. New bathroom installed in Aigburth too. Crazy busy!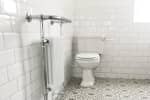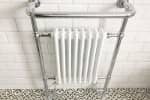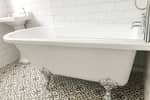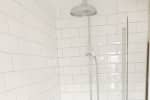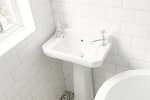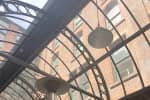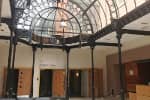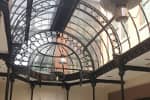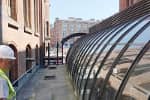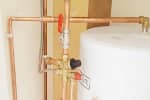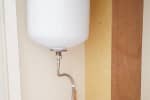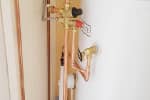 18th July 2017: Another stunning bathroom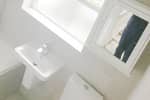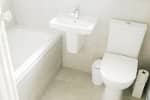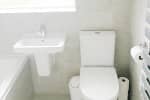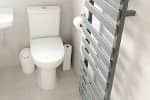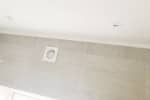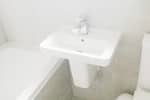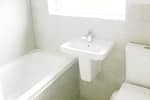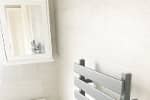 4th July 2017: Real busy week - a couple of photographs from heating and plumbing projects, including bathrooms completed last week. Few projects are waiting for our electrician to attend. Our team will be in Manchester next week on a large commercial project. We upload some photographs from our adventures a far!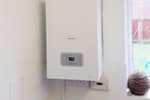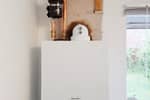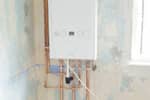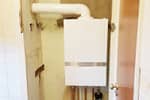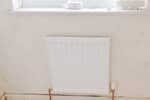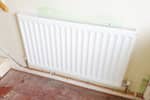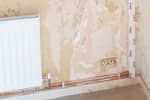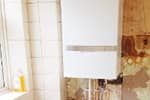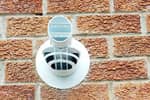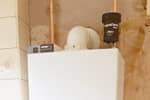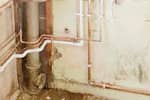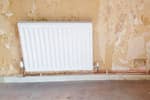 21st June 2017: Further photos from commercial hot water works in Merseyside. These include a full bathroom completed in Aigburth. We're currently completing multiple bathrooms but one included a new boiler installation (Worcester) which was relocated with a vertical flue installation. We also welcome James to our ever growing team. Welcome James! We'll also be welcoming 2 further staff members on Monday who will be dedicated to completing our bathroom installations.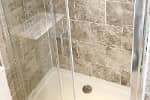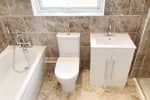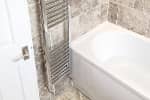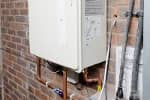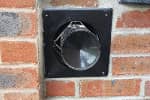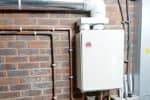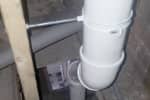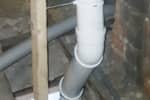 14th June 2017: Really busy week - you wouldn't believe it was the summer time! We finished an initial phase of hot water works in the prestigious Formby Hall (PGA Golf Course). They require a huge hot water supply for their commercial kitchens and bathrooms in their downstairs facilities. We installed a large commercial hot water heater running at 52kW of power - purely producing hot water. We liaised with their teams to ensure a smooth transition without any downtime for there busy kitchens and facilities. Next phase will be starting soon! Their grounds are absolutely beautiful and extremely well maintained. Another set of photographs documenting a 15 radiator installation with a large Worcester boiler and cylinder for hot water storage. Of course, we've the usual updates of boiler installations, replacements and full bathroom installations - including many smaller jobs! Well done everyone!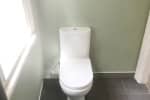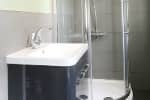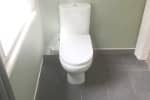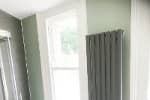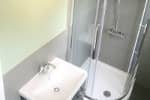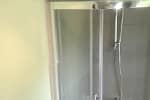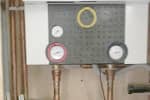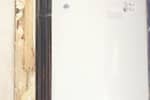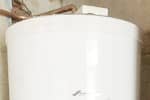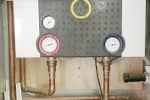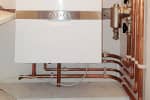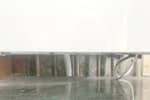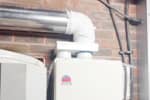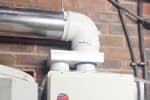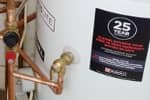 6th June 2017: Multiple boiler installations completed last week. We completed an installation in Concert Square which posed multiple difficulties with the height of the property (required a cherry picker). This week we're completing two large full central heating installations. Unusually, we're still fairly busy on boiler repairs! Next week we've multiple commercial boiler installations commencing!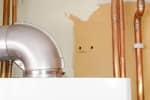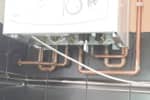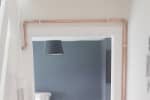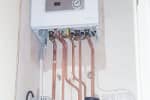 23th May 2017: Stunning large bathroom refurbishment. Our team completely stripped out the bathroom to bare walls and floor. We first and second fixed a new bath, shower enclosure with wall to wall screen, thermostatic shower, toilet and wash hand basin. Of course, we then tiled the whole bathroom - wall and floor. We also created a niche within the showering area which is fully tiled. New spotlights installed too. We completed this bathroom in Aigburth, Liverpool - great result!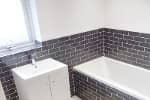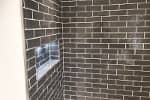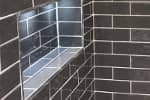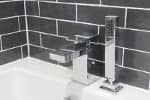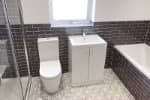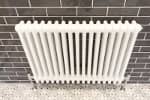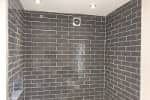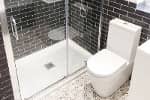 14th May 2017: Really hectic week - we fitted 8 boilers for domestic and commercial customers throughout Merseyside. Multiple combi swaps, including full central heating installations and conversions from traditional heating/hot water systems. Check our photos below for a sample! We also have two bathrooms nearing competition, one of which was extremely designed beautifully by the customer - we simply implemented their desires and plans. Ciaos!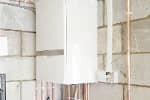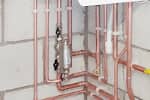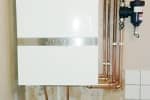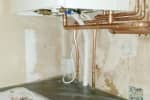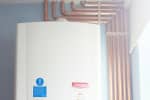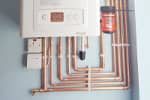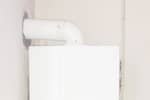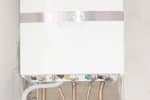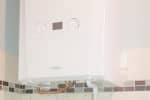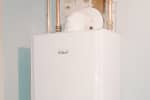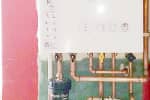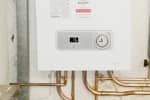 27th April 2017: We haven't had much time for updated photographs recently. However, we're going to do one update per week with a whole batch of photographs. So... multiple boiler installations/conversions (including new radiators, gas run upgrades, removing balanced flues etc) throughout Liverpool & Merseyside. We also completed another two full bathroom installations in which both have new UPVC windows replaced too. We also removed a chimney breast from one of the bathrooms and fitted gallows brackets to support the remaining chimney making room for their new shower enclosure. New Main MultiPoint BF gas water heater installed for a large chemical company. Outstanding quality by all of the team - we're very proud of what we produce. All works have been overseen by James Foy!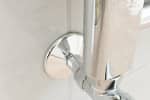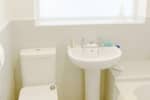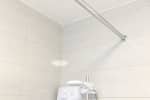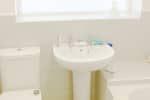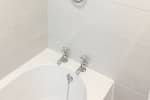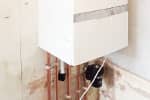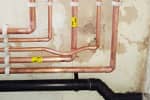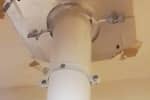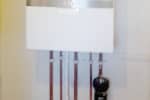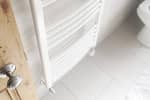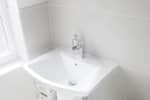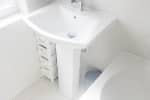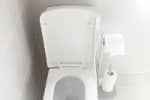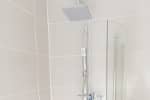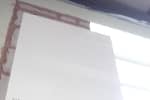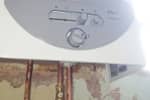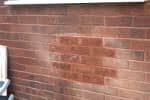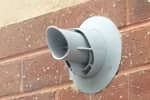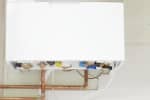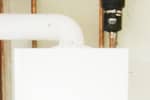 17th April 2017: Heating and plumbing works completed last week. Multiple combi boiler installations including an installation for Camelot who run the National Lottery! We completed a new ATAG boiler installation in Allerton. A new cold water tank relocated for a customer who is looking to sell her home and an unvented cylinder replaced also. We also welcome Arthur to our bathroom installation team. Welcome Arthur!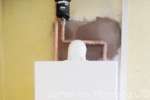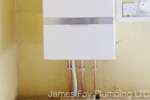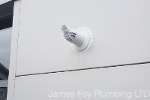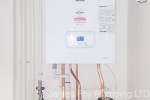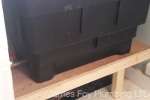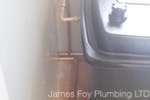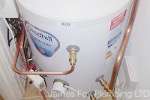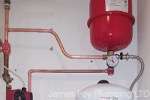 8th April 2017: Full bathroom installation completed in Hunts Cross. We provided all necessary labour and the customer provided their own materials, with our guidance. Couple of photographs of a heat only boiler replacement and a new combi boiler install. We've also had a new water jetting machine installed into our vans for unblocking drains, cleaning drains and generally unclogging our customers drains/waste pipes. We travelled to Reading for it to be fitted!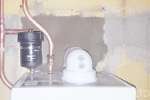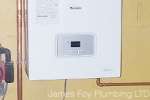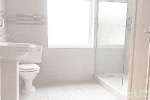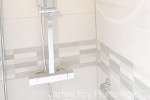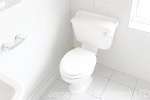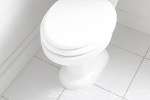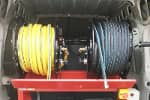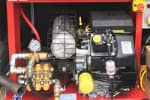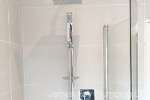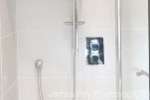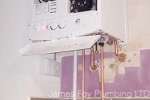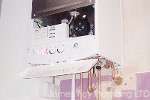 31st March 2017: Commercial and domestic gas installation work. We replaced an old commercial flue in a care home in Huyton during an initial phase of works and we'll be finishing phase 2 next week. A couple of photographs of an unvented installation and an ATAG boiler replacement for a home owner.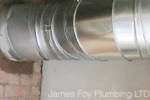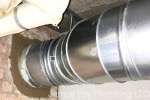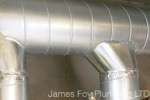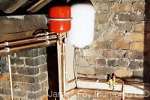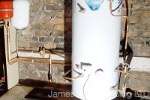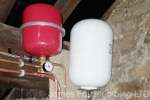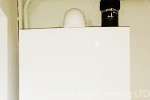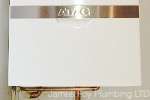 28th March 2017: ATAG boiler installation in Kirkby for a great family. We'll be installing 3 new ATAGs this week. The photographs document the boiler during installation. All pipes have been lagged due to the boiler being located in a small outhouse to the main property.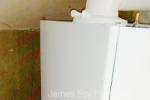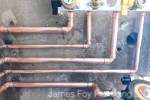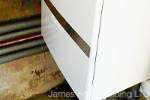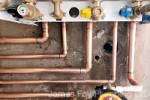 22nd March 2017: Boiler installation in Southferry Quay with multiple access points for future flue inspections. We also installed a vertical flue. Nice shot of the Mersey too while on the roof!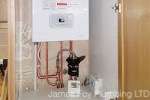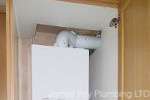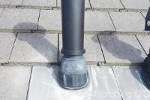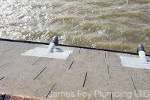 22nd March 2017: Full conversion to a combi boiler in Hillview Gardens, Woolton for a lovely lady. We installed a new Worcester Greenstar 30kw with a vertical flue. Customer original had an old floor standing boiler which required replacing.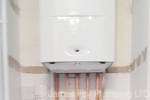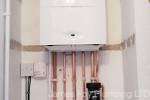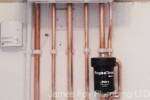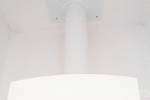 21st March 2017: Full bathroom installation completed in Woolton - we supplied all the labour, including tiling, plastering, plumbing and electrical works. We also installed a new full central heating system into the property as the family have recently purchased the property.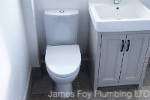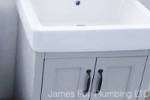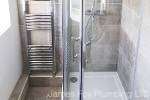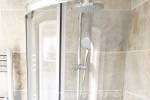 17th March 2017: Hot water installation works including a combi boiler installation in Everton. We moved many of our older photographs to our older updates page.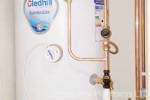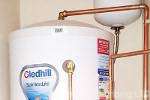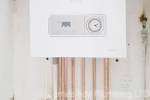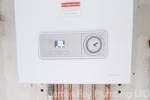 13th March 2017: Further heating/hot water installations - a boiler installed using our 12 months interest free finance and an unvented hot water cylinder on London Road, Liverpool City Centre.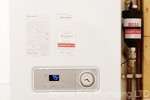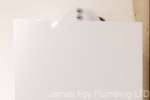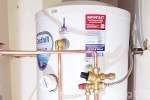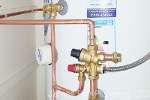 9th March 2017: We will soon be collecting brand new drain jetting equipment for fitting into a dedicated van. The van will be built with domestic properties in mind, thus being compact and easily manoeuvred.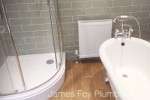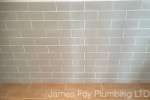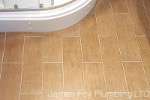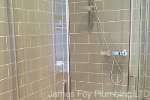 7th March 2017: Full central heating installation and boiler conversion completed by our heating engineers!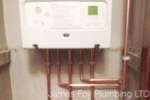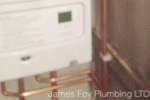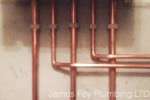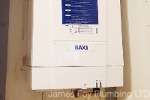 3rd March 2017: Hot water cylinder in Aigburth and new en-suite bathroom installation completed in South Ferry Quay by our heating engineers and bathroom fitters. We supplied the bathroom and fitted it, removing all the stress from our customers!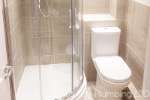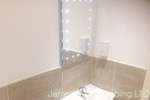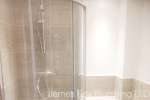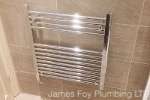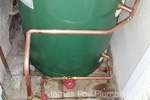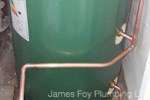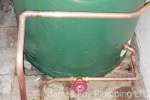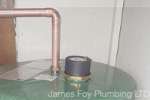 2nd March 2017: After a busy few weeks of interviews we are pleased to announce 4 new members of staff. We welcome John, Robert, Liam and Chris - two bathroom fitters and two very experienced gas engineers. John is also a commercial gas engineer required for future projects.
23rd February 2017: Boiler reallocated in a domestic property.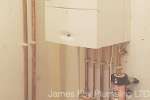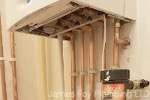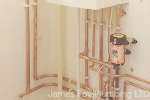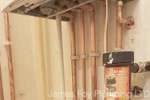 22nd February 2017: New vans arrived, plus the eventual obligatory pick up truck for surveying jobs and picking up our customers when we help them pick their bathroom suite, tiles etc. We also welcome Liam Lynch onboard our team. Liam will be working with our bathroom fitters full-time. Welcome Liam!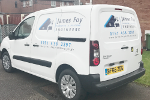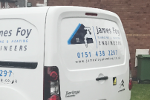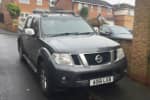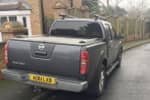 17th February 2017: Full central heating installation. Close up of our pipework! Excellent workmanship from the team.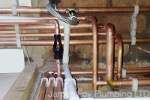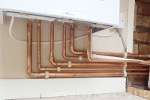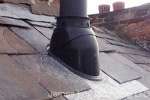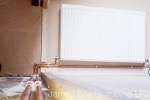 16th February 2017: Stunning bathroom refurbishment completed in Southferry Quay (1 of 2, we're completing the en-suite too). We are having interviews on Tuesday for further bathroom fitters and gas engineers.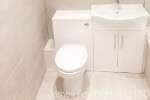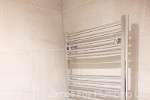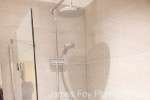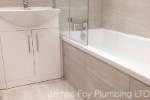 15th February 2017: Full central heating installation completed in a domestic property. Customers had no central heating in the property - new boiler and full heating system was installed by our plumbers & gas engineers.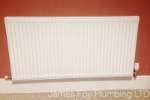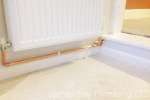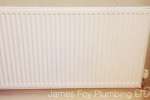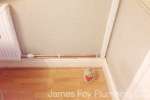 14th February 2017: Boiler installation completed by our engineers. Customer took advantage of our 0% APR rate for 12 months. We installed a brand new Worcester boiler and magnetic filter, including the replacement of multiple radiators throughout the property. Customer is delighted!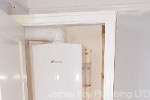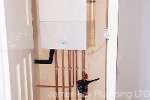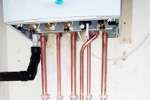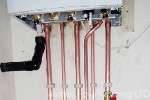 8th February 2017: New boiler installation on Ullet Road (next to Sefton Park). Thanks to Pristine for managing the fourth floor flue!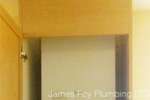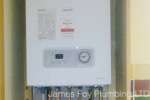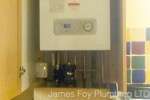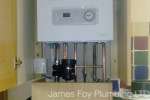 7th February 2017: We have been unbelievably busy the past week completing multiple boiler installations and boiler repairs. We also finished 3 full bathroom refurbishments in Liverpool City Centre & Aigburth.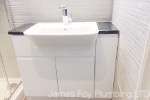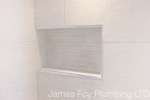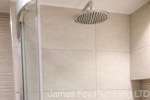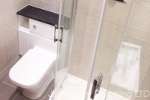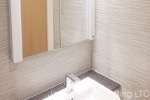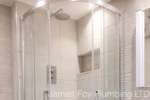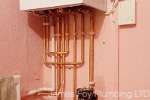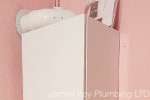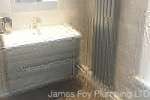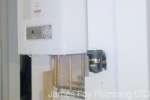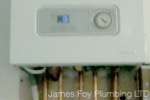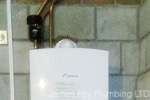 24th January 2017: Two combi boiler replacements for a landlord (boiler was stolen!) and a domestic homeowner. Two new vans entering our fleet soon! We're currently hiring too - specifically bathroom fitters.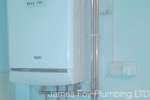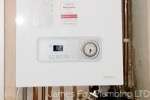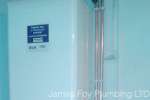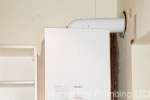 18th January 2017: We are looking to employ a further two bathroom fitters full-time due to exceptional demand. You can view the job on Indeed.
18th January 2017: As tough as our industry is, sometimes we experience places not many people often get to visit. Yesterday we visited BAC (Briggs Automotive Company) who build high-end road cars which have been featured on Top Gear. We completed commercial heater repairs in their manufacturing & design complex. It was fantastic to meet their engineers & designers who all where extremely accommodating to our questions regarding the cars. Great experience! Photos of our visit, including a boiler conversion, multiple combi boiler installations and a complete bathroom!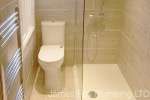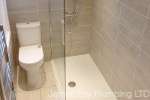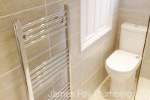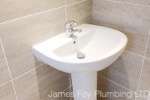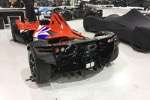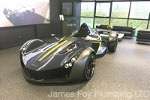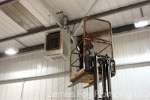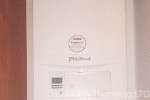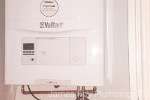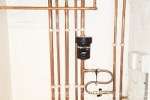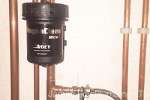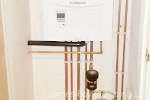 13th January 2017: Fantastic hot water and heating installation in Allerton. Gledhill cylinder installed - we supplied and fitted the whole installation. Great end to the week! Ciao!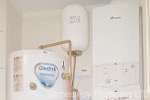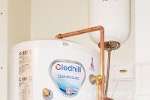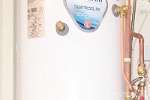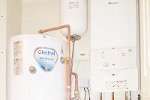 12th January 2017: Combi boiler installation in Ellerman Road, City Quay. We required a cherry picker to reach the highest floor (thank you to Pristine Clean)! We also had to use multiple flue lengths fitted into the ceiling with access panels. We also re-boarded and plastered the ceiling.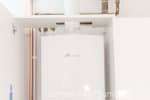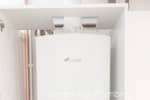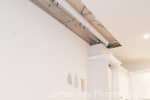 10th January 2017: Saniflo AC2 installation for a small cloakroom refurbishment. Photos show the pipework layout. We supplied all the fittings too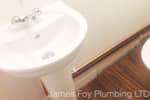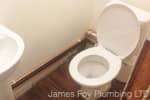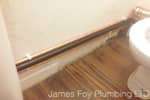 9th January 2017: Phased hot water installation works in Woolton - hot water is circulated constantly giving instant hot water at multiple hot water outlets. Bathroom shower cubicle fitted, including multiple boiler installations and a conversion completed last week.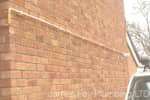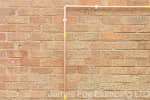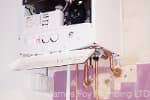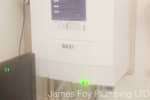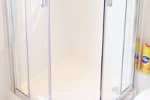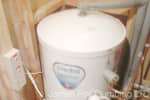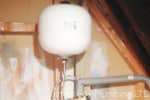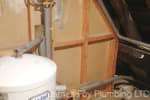 23rd December 2016: Multiple installations completed on Friday - two combi boiler installations, a new unvented cylinder installed in South Ferry Quay and a new water heater for a restaurant in Liverpool City Centre.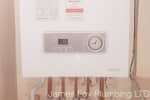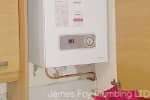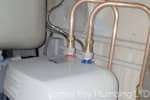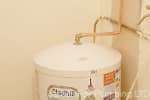 22th December 2016: We are almost into the new year and we have been compiling some statistics about our previous 12 months using our database, vehicle tracking, websites logs and phone logs. Some are irrelevant and others meaningless!
Statistics
We attended 7,391 jobs throughout Merseyside
Our busiest area was Aigburth
Our fleet of vans is 10
We covered over ~152,000 miles collectively (60.20% to the moon)
We replaced 11 tyres
We are the highest rated plumbing & heating company in Liverpool. We have 230 collective positive reviews.
We have 1 negative review
Review positivity: 99.56%
We rank for 1,918 keywords on Bing, Yahoo & Google.
We completed 41 bathroom installations
We drank 1,561 coffees and tea
We answered & made 13,442 telephone calls
Our system sent 9,211 SMS messages
We received & sent ~11,412 emails
21th December 2016: Customer in Aintree had an old balanced flue. We installed a new Worcester (regular) boiler. We also patched up the outside walls!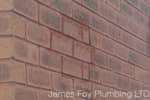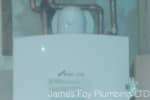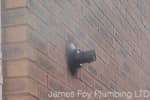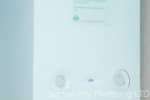 20th December 2016: Unvented cylinder (direct) installed in Acorn Court, Toxteth. This cylinder has two immersions for off-peak and on-peak.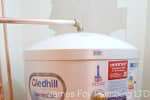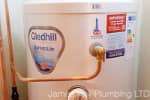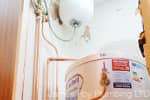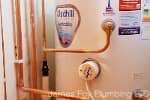 19th December 2016: We wish all our customers & clients a Merry Christmas and a prosperous new year in 2017. Thank you to all our staff (our plumbers, heating engineers & office staff) for their hard work and dedication over the last 12 months. Santa will be coming early with some new vans we hope! Our office will be shut from 7PM on Friday 23th of December until Wednesday the 28th of December. Normal operation will resume from this date. We will not offer emergency call out over this period to the general public.
16th December 2016: Unvented cylinder installed - first class!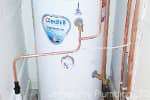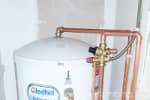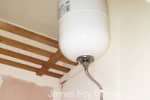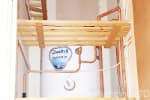 14th December 2016: Customers boiler was beyond the point of economical repair, concluding to us fitting a new boiler.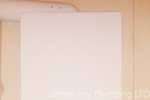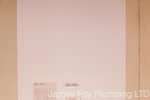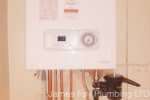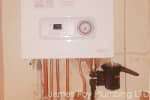 13th December 2016: Two bathrooms completed today. A full bathroom completed in Bentley Road, Toxteth - our joiner also created a cupboard for the customer. We supplied and fitted the bathroom, including all trades - tiling, electrics, joinery and of course, plumbing. Another bathroom was finished on Mollington Avenue for a lovely lady, after being continuously let down by multiple companies. Bathrooms where managed by James Foy.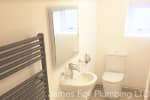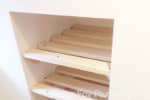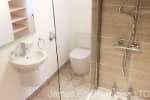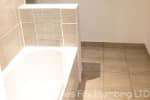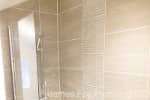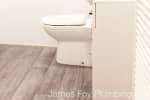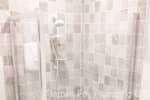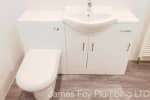 12th December 2016: Our team (minus a few who could not attend!) had our Christmas night out on Friday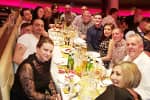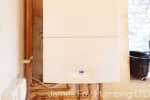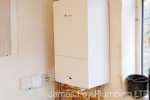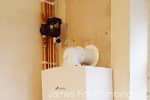 8th December 2016: Multiple boiler installations completed this week. We re-located a boiler into the loft space with a vertical flue (installed a new Baxi boiler).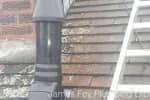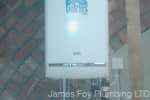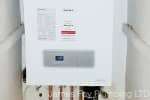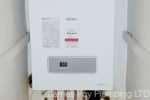 6th December 2016: Awkward little bathroom completed in Camphill Road, Woolton for a lovely lady named Liz. Liz was a great host to our bathroom fitters and it was delight to help her through the bathroom installation process. Apple pies, coffee and tea was in ample supply!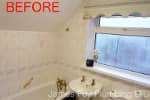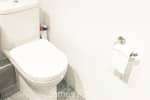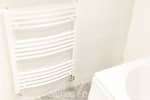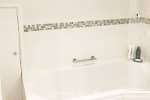 5th December 2016: Boiler conversion with all new pipework and a straight forward boiler swap!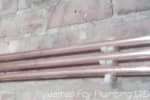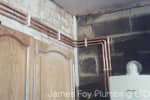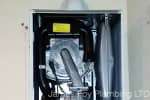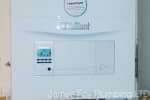 30th November 2016: Three boiler installations completed by our heating engineers. Ideal Vogue boiler installation in Laburnum Avenue, Belle Vale. We also installed a vertical flue onto a flat roof. Second install was for a void property in Toxteth. Third installation was for a family in South Mossley Hill Road (with a stand off kit).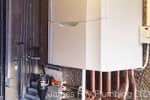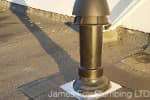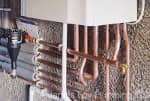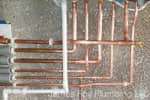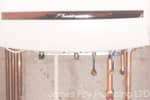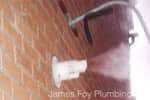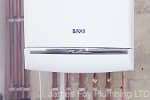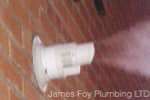 26th November 2016: Boiler installation in Blythswood Street, Aigburth.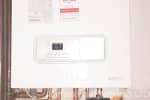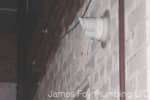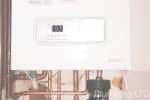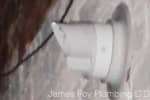 25th November 2016: Boiler installation in Downing Road for a great family! Magnetic filter was fitted under cupboard. We've also been carrying out commercial boiler repairs on 80-100kW boilers for two care homes. These boilers are installed in a cascade formation (allowing the system to be expanded in a modular way).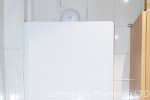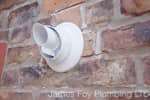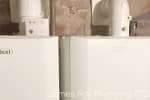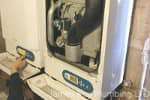 23rd November 2016: Gledhill unvented 210ltr slimline cylinder installed by our certified G3 engineer.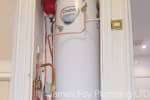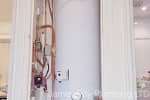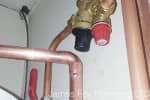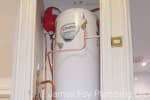 22nd November 2016: Gledhill indirect cylinder replacement for a domestic property by our plumbers & electrician.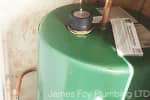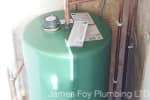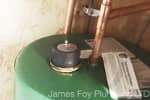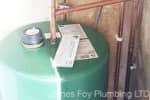 17th November 2016: Stunning bathroom works almost completed too, photos to follow!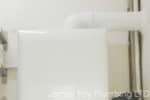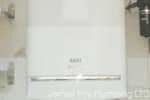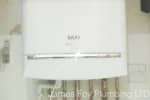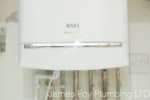 21st November 2016: Baxi Platinum 33KW Combi fitted onto existing pipework for a fellow plumber! We completed this work for an urgent customer on Saturday morning. We also fitted a wireless thermostat for controlling the boiler. A magnetic filter was fitted to protect the heating system and chemically flushed.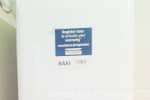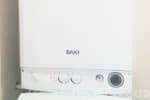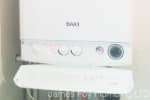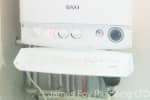 17th November 2016: A customer of ours had an under stairs cupboard which originally housed the combi boiler. We moved the combi boiler to another location in the property. They contracted us to construct a small bathroom area underneath with another smaller cupboard. This consisted of a new toilet and small wash hand basin. We have included before and after photographs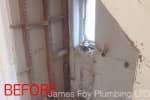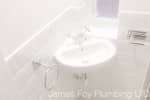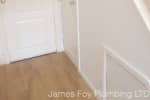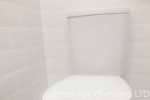 15th November 2016: Baxi boiler installation in Victoria Road West, Crosby. We have taken some photos of the flue externally too. Our heating engineers removed the families'old combi boiler and re-piped a significant amount of pipework underneath. We also fitted a new MagnaClean Filter to help preserve their central heating systems condition.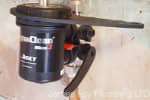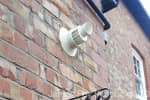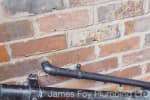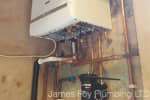 11th November 2016: Plumbing & Heating works in Wirral. Property is being converted into four separate flats. Our teams installed a new Gledhill unvented cylinder, new radiators in conjunction with a heat only boiler and miscellaneous plumbing works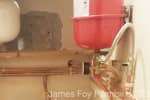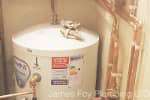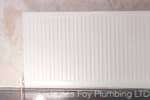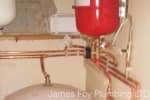 9th November 2016: Bathroom supplied and fitted by our bathroom teams. Included a new P shaped bath, thermostatic shower, toilet and vanity unit. We completed all required works, including tiling, electrics, plumbing and joinery. Wasdale Road, Walton.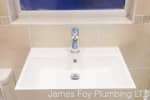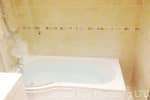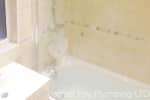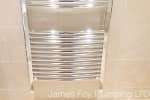 6th November 2016: Boiler conversion in Aintree. We installed a new Worcester Greenstar. Boiler photographs below document the boiler conversion during progress. A new gas run was also established. System was chemically flushed with a magnetic filter installed.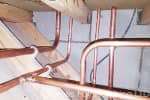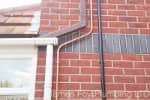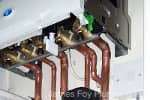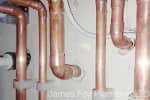 4th November 2016: Full bathroom re-furbishment on Manorbier Crescent in Walton for a lovely family. We guided the family through the whole bathroom installation process including all fittings and tiles being supplied by ourselves. The family wanted a 1800x800 bath which we managed to skilfully position into a tight space. We also built in a bulkhead with LED spot lights both in the bulkhead and ceiling.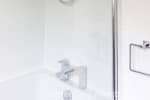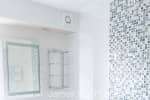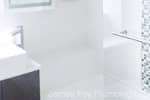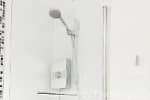 3rd November 2016: Today we officially submitted our tender for a social housing contract. It has been an interesting process and we have gained indispensable experience.
2st November 2016: Boiler installation for WasteCare in their Liverpool branch. WasteCare provide recyclying services across the UK. They process 60,000 tonnes of hazardous waste per year with over 400 employees. It's fascinating to see how their business operates and processes huge amounts of waste.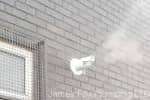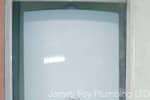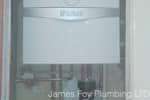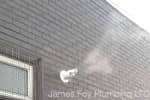 alt="Laughing face" src="/images/laugh.png" />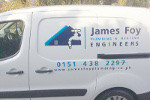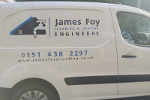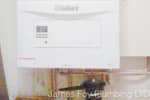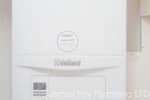 28th October 2016: Worcester boiler installation in Liverpool, Childwall. A new combi boiler was re-located and installed in preparation for their new bathroom installation in a few weeks. We also installed a new magnetic filter to protect their central heating system.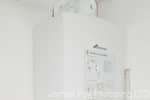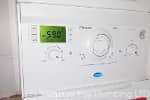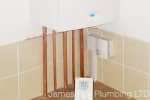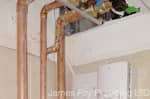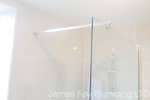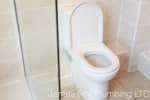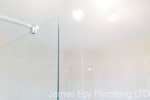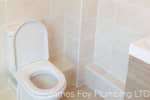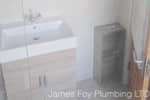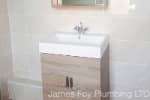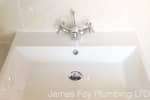 19th October 2016: Full bathroom fitted in Blundellsands, Sefton. We completed all tiling, electrics and plumbing. This included a new thermostatic shower, bath, toilet and vanity unit. Contained new LED lighting and fan too. Our bathroom fitters also completed a full refurbishment of the WC room with a concealed cistern.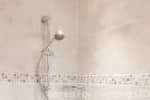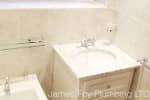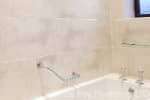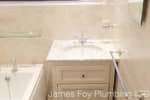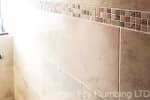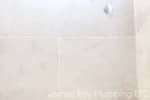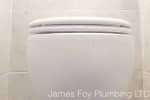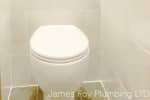 19th October 2016: Central heating installation in Wavetree. Customers decided to install a new Baxi boiler for their domestic dwelling. A filter was also installed to help protect their heating system in the future. System was power flushed too!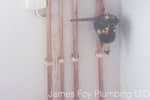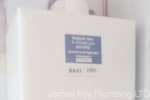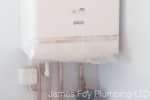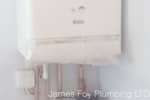 18th October 2016: Jumbo Transit all signed up. Yeah... the logo is huge! We've two bathrooms almost finished - photos coming soon!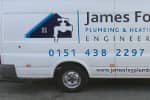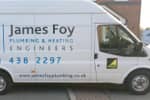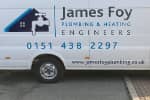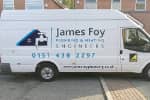 14th October 2016: Boiler installation on Saxon Way, Kirkby with a vertical flue. We also flushed the system and installed a new central heating filter.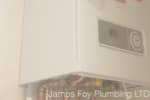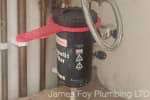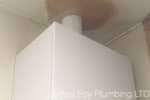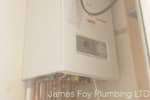 12th October 2016: Boiler replacement ready for the winter (starting to feel it now!). We have bathroom fitting interviews on Wednesday the 19th. We have one more available interview position, please send your CVs!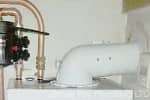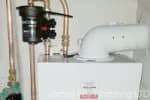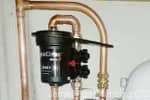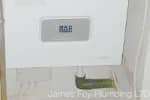 11th October 2016: Customer had a very poorly installed unvented cylinder causing multiple issues. One of our G3 qualified engineers, Peter, removed all excess pipework and re-installed the cylinder neatly.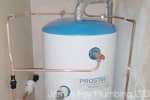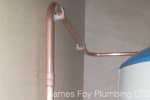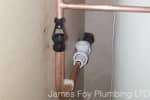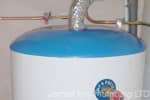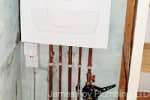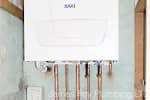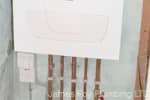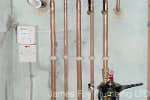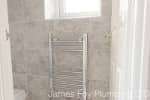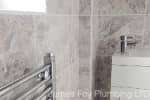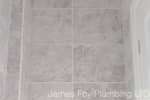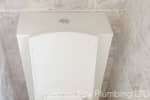 5th October 2016: New Worcester boiler installed with filter and wireless RF thermostat on Romer Road for a domestic property. Couple of images of a new Ariston water heater too!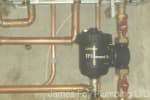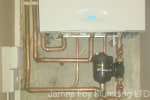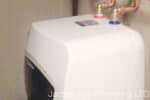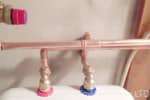 30th September 2016: Stunning bathroom fitted on Barlows Lane, Aintree. Our bathroom fitters installed a new full length shower enclosure, chrome radiator, thermostatic shower, toilet and vanity basin. We also created a bulkhead to add additional LED lights (including new LEDs in their ceiling). Tiling was 100% of all walls and floor.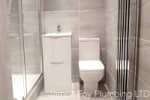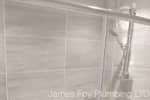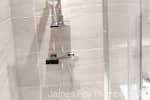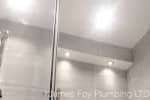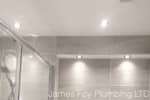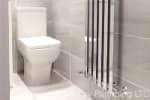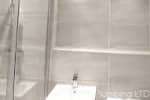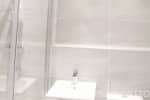 28th September 2016: Tomorrow we will post 3 new positions available in our company on Indeed. We are looking for another highly experienced bathroom fitter to join our bathroom teams and two highly experienced gas engineers. We're especially interested in G3 (Unvented Hot Water) qualified engineers. You can contact us via email if you would like to apply.
28th September 2016: A boiler installation on Booker Avenue (seems like we're never off Booker Avenue!). Customer opted to install a new Worcester Greenstar 30si boiler. We also installed a filter to protect the central heating system and re-instated new pipework for a new gas fire. We're also in the final stages of two full bathroom installations being finished and as usual we'll post these photographs once completed.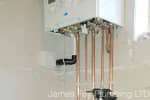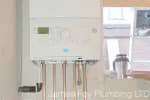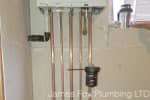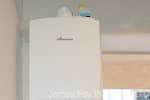 26th September 2016: Boiler installation (conversion) on Croxteth Road, Toxteth. Our heating engineers fitted a new Vaillant EcoTec, wireless thermostatic and a filter (to protect the system and ensure boiler warranty). Boiler photographs below document our installation pipework.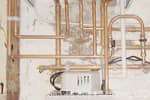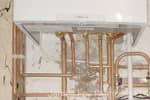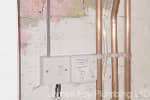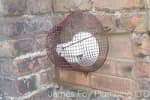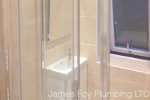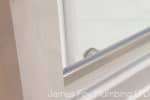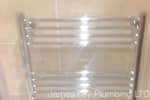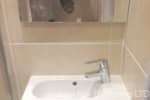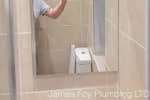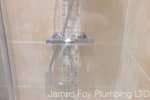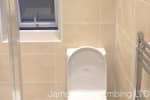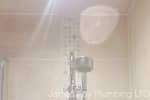 21st September 2016: We're seeing a drop in temperature in Liverpool or so we feel! People will be starting to turn on their heating since the summer months. If you require a boiler repair, let us know!
20th September 2016: Stunning full bathroom supplied and fitted by our team of bathroom fitters. The first photograph documents where the original shower enclosure was before it was removed by the customer due to a serious leak. The project included a new quadrant shower, in-built bath with stairs leading to the door, thermostatic shower, vanity unit, 100% tiling thoughout, LED spotlights/fan and toilet. We also replaced multiple joists which had become damaged due to years of rot and multiple leaks. Before the bathroom was installed we also fitted a brand new combi boiler too. It was a delight working for the family! (Testimonial below)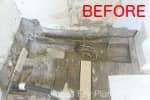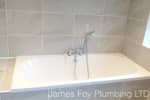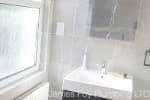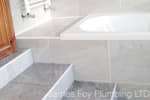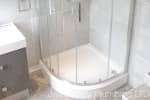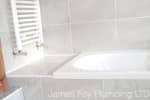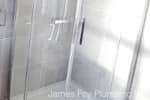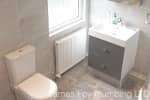 18th September 2016: Central heating installation in Sunlight Street, Liverpool. Customer decided to install a Worcester. Photographs show the project approaching completion with the chemical flush being completed.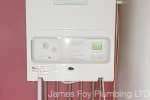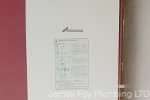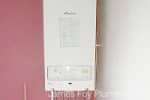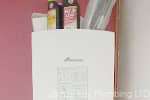 9th September 2016: New Worcester boiler installation in Bootle. We have two stunning bathrooms finishing soon with some nice customised features!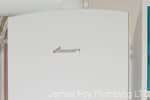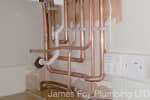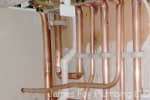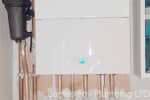 7th September 2016: Conversion to a combi. We installed a new Worcester with a Nest controller. Job was completed in Childwall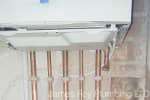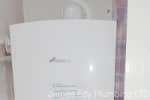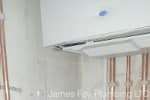 6th September 2016: Full high specification bathroom on Glenathol Road. We normally only show photographs of completed works, but sometimes it's good for customers to see a bathroom taking shape. The photographs below document the bathroom towards the latter finishing. Check the tiled trim and both sets of taps wall mounted taps! We supplied & fitted the entire bathroom, including external modifications to the soil stack (also installed a new ATAG boiler). Bathroom takes into consideration their 'soon to be' new addition to their family!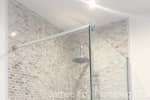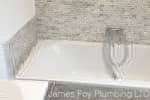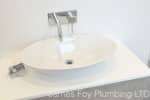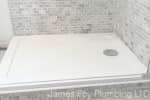 2nd September 2016: Moved many photographs to our older updates page.
26th August 2016: Full bathroom refurbishment completed in Crosby, Somerville Road. New 900x900 quadrant shower enclosure fitted with an in-built niche, including new bath, toilet, thermostatic shower and basin. Shower area has been tiled 100% with 50% tiling and 50% plastered finish on the remaining walls. Whole bathroom was completed while customer was on holiday.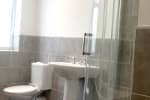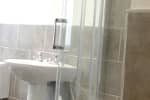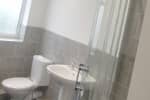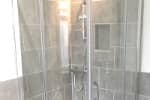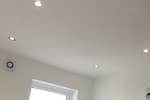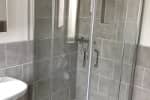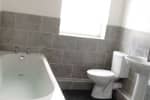 26th August 2016: Shower enclosure fitted, including tiling and first/second fix.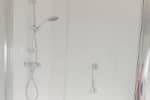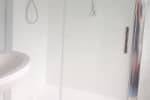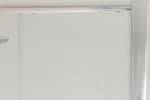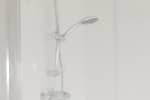 24th August 2016: Another ATAG installation with their bathroom commencing. Great support from the ATAG Technical Team who visited the installation!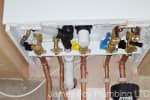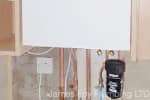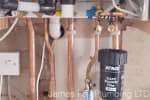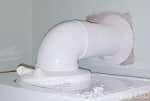 22nd August 2016: Baxi Platinum boiler during installation and after for a landlord in L28!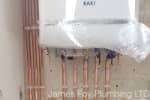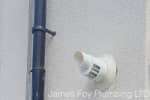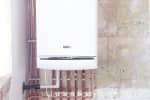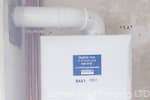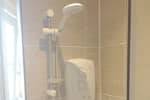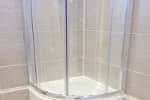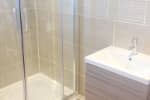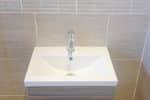 16th August 2016: An ATAG 28kW installation (with a vertical flue) completed during a reallocation of their boiler from the bathroom which we are currently renovating. A member of ATAGs technical team visited us during the installation to help us quickly ascertain these new boilers. We are also installing the One Controller which is an internet enabled controller. It allows us, as the installers, to remotely monitor the boiler for potential repairs and service maintenance.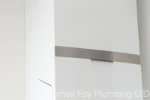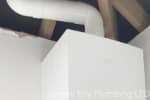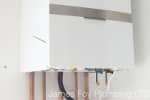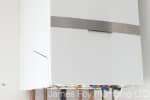 12th August 2016: Replacement of an unvented cylinder in a domestic property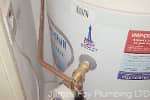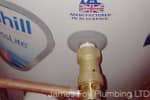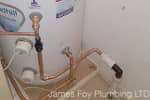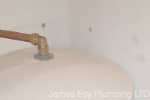 11th August 2016: Boiler conversion completed with a bathroom installation on Blantyre Road. Customer is delighted!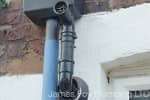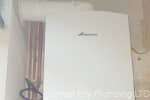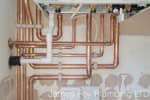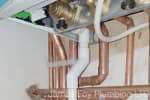 10th August 2016: Our new vans have arrived!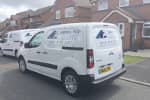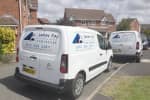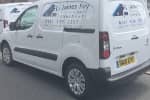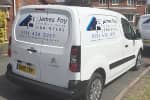 4th August 2016: Ideal boiler installed as a replacement for a broken down boiler. We also met the 'famous' Allen Hart today (he runs a huge Gas forum). Allen is employed by ATAG covering their North West operation. We have become an ATAG Selected Partner today and will soon be offering various installation offers. ATAG manufacture fantastic boilers for the high end market. You can view more information on ATAG Heating here.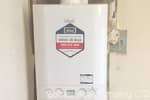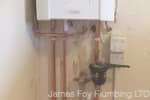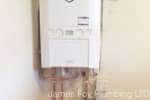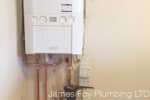 4th August 2016: Phased heating & hot water works in St. Marys Prep. School, Crosby.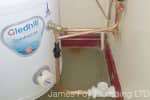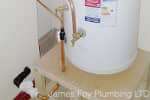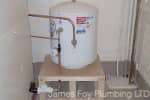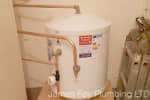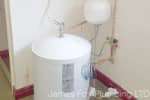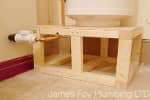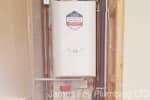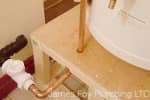 ---
Plumbing Services
We offer many general plumbing services, including changing taps, repairing leaks, repairing toilets and resolving many other plumbing issues. We can also supply and install new showers, baths, dishwashers and washing machines. Our plumbers are highly experienced and qualified which gives you peace of mind.
Bathroom Fitting & Installation
We offer premium bathroom installation and fitting services. Our reputation is exemplary throughout Liverpool & Merseyside. You can view our photographs here. Most of our bathroom fitting projects are complete installations, including all joinery, electrics, tiling and plumbing works. Our bathroom fitters specialise in complete bathroom re-modelling. We also offer a bespoke bathroom design service using industry specific bathroom CAD software to help you envisage your new bathroom.
Boiler Service & Boiler Repairs
All our heating engineers are Gas Safe registered and can present their identification upon arrival. We can repair your boiler or service it ensuring better performance. Our plumbers & heating engineers can also install new boilers, including designing and integrating a new central heating system. During the winter months, we perform many boiler repairs in Liverpool!
Gas & Heating Services
Our expect gas and heating engineers are available 24/7 and are Gas Safe Registered. The decades of combined experience allows us to resolve many related heating problems, such as leaking radiators, non-warming radiators and installing new radiators. If your central heating system is functioning poorly, we can power flush your system, improving performance and reliability. We can also fit new gas hobs, fires and cookers.
Drainage Services
Our dedicated drainage team can rectify drainage issues for both domestic and commercial properties. These include unblocking toilets, urinals, sinks, wash hand basins and showers. If you have blocked drains outside your home, we can use our high powered jetting equipment to resolve any drainage issues quickly.
---
Areas in Liverpool/Merseyside
Our plumbing & heating services are available in all areas of Liverpool, Merseyside, Wirral, St. Helens, Knowsley and Sefton. Please click expand to view a list of areas we cover. If you are unsure, please give us a call on 0151 438 2297 or contact us via email.
Our Service Areas
Liverpool
Merseyside
Sefton
Knowsley
Aigburth
Aintree
Aintree Village
Allerton
Anfield
Belle Vale
Blundellsands
Bootle
Bowring Park
Brighton-le-Sands
Broadgreen
Burscough
Childwall
Clubmoor
Crosby
Croxteth
Croxteth Park
Dingle
Dovecot
Edge Hill
Everton
Fairfield
Fazakerley
Ford
Formby
Garston
Gateacre
Gillmoss
Grassendale
Great Altcar
Hale
Halewood
Hightown
Hunts Cross
Huyton
Ince Blundell
Kensington
Kirkby
Kirkdale
Knotty Ash
Knowsley Village
Litherland
Little Altcar
Little Crosby
Liverpool City Centre
Lunt
Lydiate
Maghull
Mawdesley
Melling
Mossley Hill
Netherley
Netherton
Norris Green
Old Swan
Ormskirk
Orrell
Orrell Park
Page Moss
Prescot
Rainhill
Roby
Scarisbrick
Seaforth
Sefton Park
Sefton Village
Speke
St Michaels Hamlet
Stockbridge Village
Stoneycroft
Tarbock
Thornton
Toxteth
Tuebrook
Vauxhall
Waddicar
Walton
Waterloo
Wavertree
West Derby
Whiston
Woolton
Widnes
And more...