Boiler Installations in Liverpool
Comprehensive Boiler Installation Service in Merseyside/Liverpool. We also offer finance for boiler installations. We offer £0 deposit & 0% APR over many years.
Buy Now Pay Later 2-10 Year Warranty Gas Safe Registered Finance Available
We are experts in new boiler installations. Our team can help you determine the correct boiler for your requirements and organise the installation. Call us today on 0151 438 2297 to discuss your new boiler installation. We are Worcester Accredited Installers.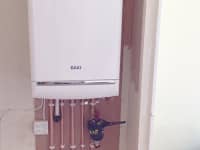 Installation of a new boiler is a significant household investment with an expensive price attached. Selecting the correct boiler and choosing a reputable company for installation can be daunting. We believe we offer a fantastic installation service in Liverpool, with quality, fairness and a friendly qualified engineer being critical to us.
Our fully qualified engineers can install most boilers from various manufacturers, such as Worcester, Baxi & Ideal. However, our experience has shown us what the most financially economical boilers are, compared with cheaper boilers, which have a shorter lifespan and often cost more to maintain over time.
We can supply and fit most boilers. However, if you have decided on a particular boiler which you have sourced yourself, we can also provide a quote for installation only. We are qualified to undertake all domestic installations and the vast majority of commercial installations.
We offer new boiler installations on finance. All our finance is 0% interest and 0% deposit. If you wish to put a deposit down - you can.

Boiler Installation
Our Service
- No Sub-contractors. All our gas engineers are Gas Safe registered
- All quality controls by James himself
- 24/7 Customer Service
- Honest, Genuine Advice
- Over 13,000 Customers Thoughout Merseyside
- We openly publish our installation photographs (scroll below)
Our Products
- All A-Rated energy efficent boilers & controls installed
- Smart Technology Controls to help gas consumption
After Care
- 10 year warranty on parts and labour available
Finance
- 0% APR Representative available
- Wide range of finance packages to suit all budgets
- Excellent rates on finance
Finance Boiler Package
We offer a package on finance which gives you peace of mind. Ask a member of staff for more details when applying for finance.
Finance Package
- 10 Year Warranty On Boilers
- 10 Years Of Boiler Service
- Unlimited Call-outs & Repairs (with manufacturer).
- Full Powerflush Before Installation
All workmanship undertaken is covered by our 12 month workmanship guarantee. All supplied boilers and parts required are covered by manufacturers guarantees.
Boiler Installation Service Areas

Photographs of our Boiler Installations
Below are photographs of boiler installations our teams have completed. Please look at our plumbing & heating photographs.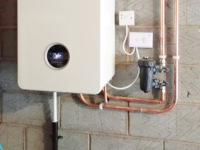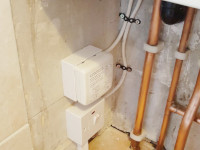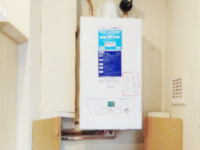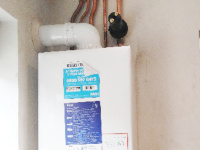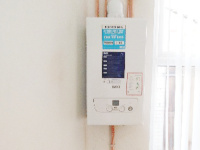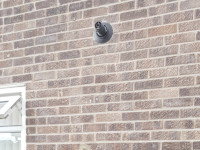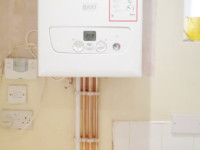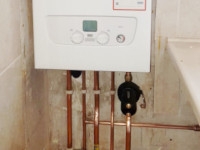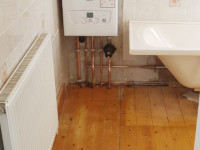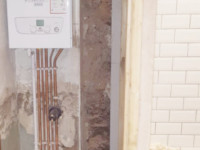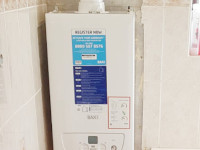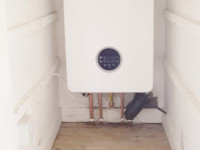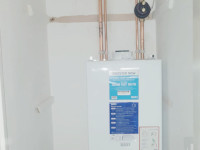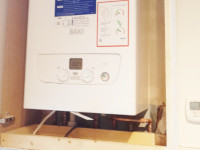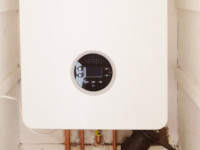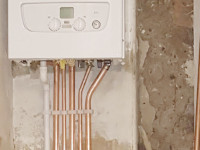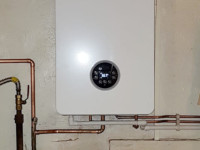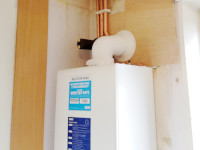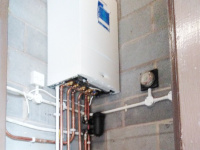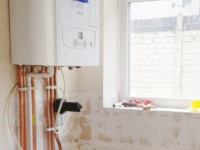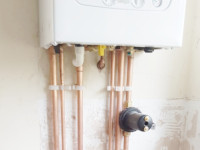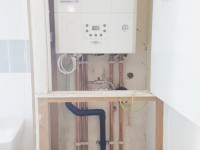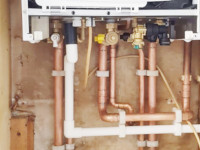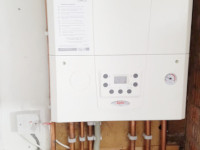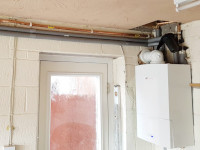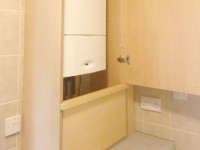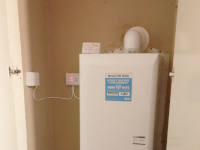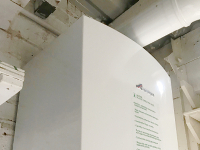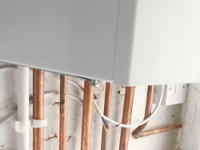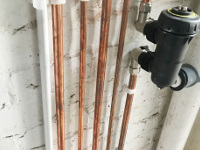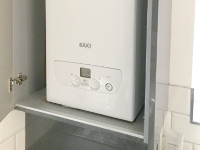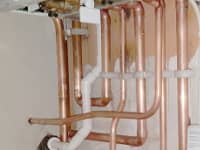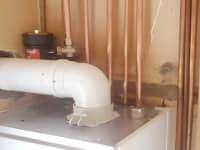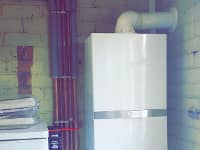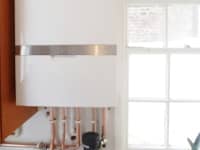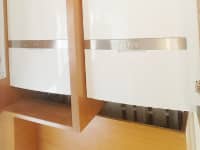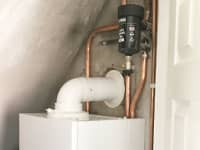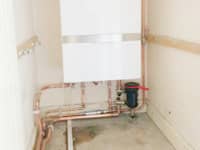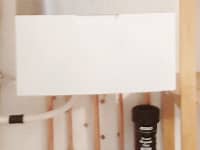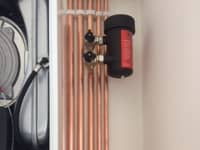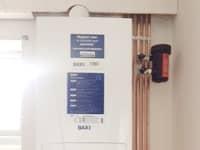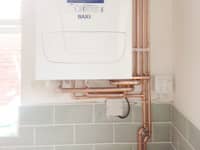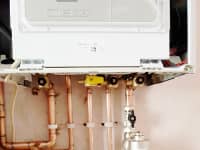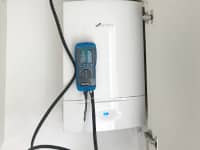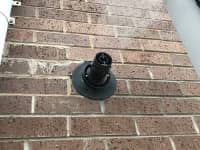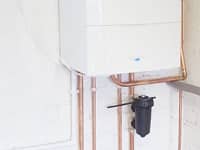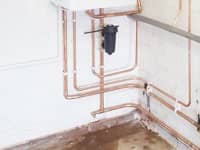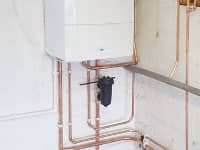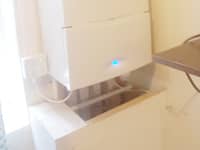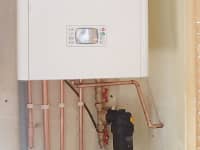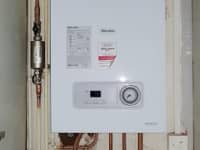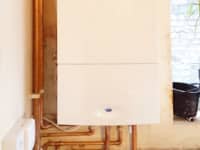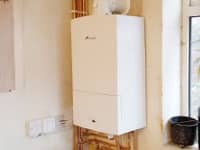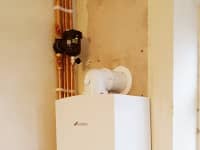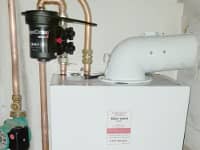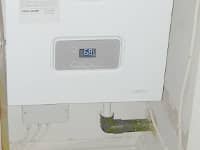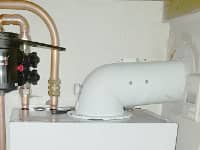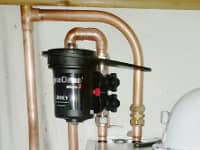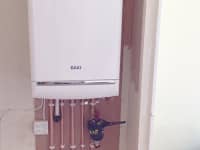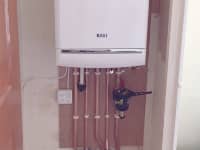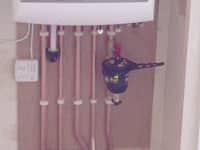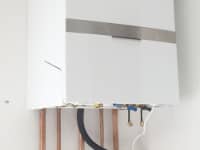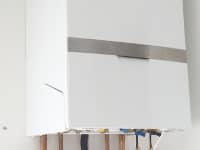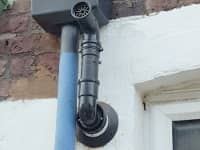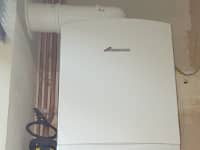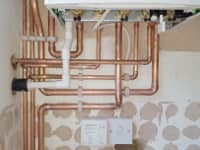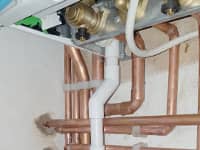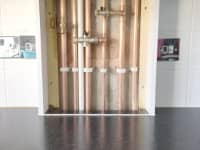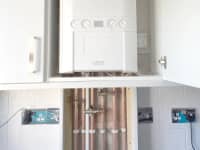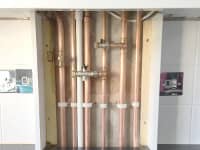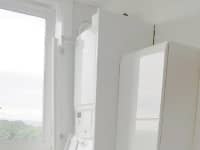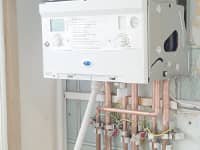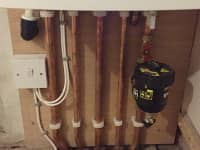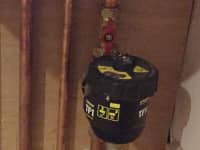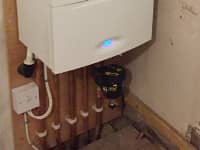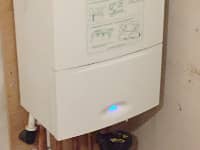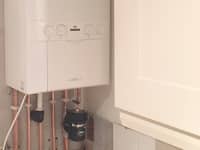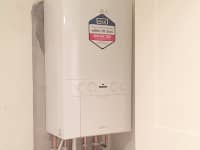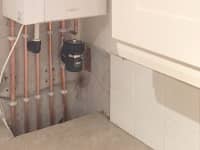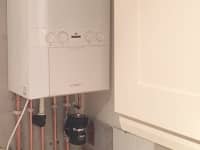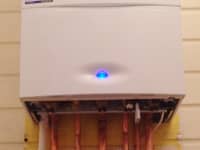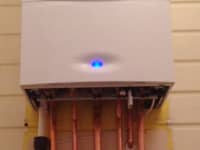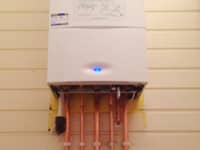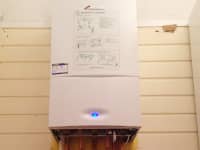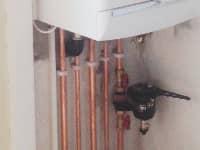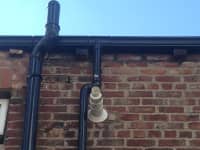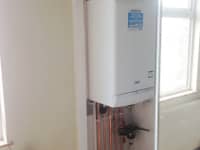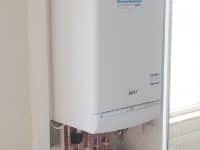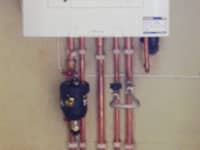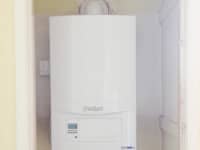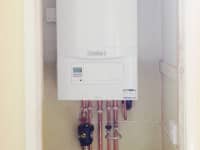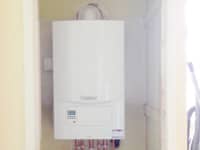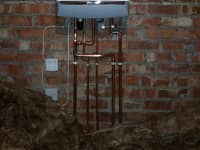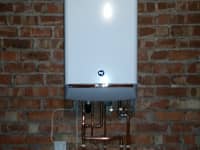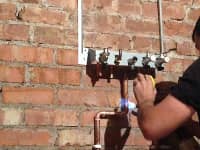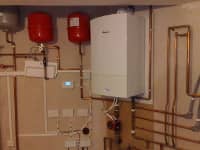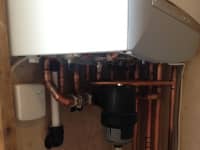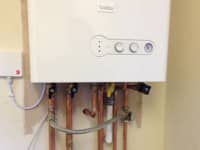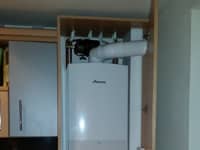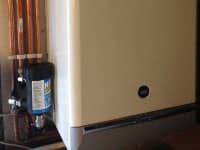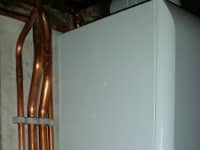 Our Commitments
Our Commitments
Excellent workmanship with a 12 month guarantee.
Appointment times to coincide with our customers schedules.
Up-front and clear pricing structure.
Certified Personnel will attend your repair.
Gas Safe® Registered (CORGI).
No hidden costs.
Old-fashioned values of customer service.
A new boiler can be a complicated decision for most homeowners. Not only do most homeowners have to think about the costs, but they have to think about the space needed to house the boiler in their home. The possible demands for their homes hot water is another thought they have to keep in mind.
Boiler Installation
According to the current standards, new boilers are required to be high-efficiency condensing boilers—unless said boiler is too complicated and/or expensive to fit into a home. Condensing boilers capture heat usually expended and lost by traditional boilers. Thanks to this process, these top-of-the-line boilers potentially keep as much as 94% percent heating efficiency.

The costs of boiler installation can vary, depending on your circumstances. Some boiler installations may require more work.
Boiler Selection
In the United Kingdom, combination (combi) boilers are the most popular selling boilers, in part due to their ease of installation, cost efficiency and fast hot water heating time. Although they have several distinct advantages, their lack of a hot water storage tank can be inconvenient if multiple occupants in your home choose to use hot water, or if you have many bathrooms.

It's always important to find a registered and reputable company who can take care of your boiler installation. Contact us today for a free quotation.
Boiler Installation - FAQ (click to expand)
---
Q: Will I need a Power Flush?
A: We highly recommend that you do. The vast majority of boiler manufacturers insist that their boilers are installed onto clean, flushed central heating systems. They will often attempt to avoid honouring their warranty if failures can be attributed to sludge/rust circulating in the system. We highly advise the system is power flushed thoroughly. We will always do a chemical flush. We will also use our MagnaCleanse system.
---
Q: Will you notify Gas Safe and Building Control of the boiler installation?
A: Absolutely. This is a legal requirement which must be completed by the installer. Gas Safe will subsequently supply you with documentation containing a certification that the work has been completed to building regulations and by a Gas Safe company. You will probably need this if you ever sell your home to document the boiler installation being legal.
---
Q: Do your boiler installations include a filter?
A: Absolutely – all our boiler installations will include a magnetic filter. Particular boiler manufactures, for example, Worcester, insist that a magnetic filter is fitted on their boiler installations in order to obtain a 10-year warranty from Worcester Accredited Installers. Other boiler manufactures state you do not necessarily need to fit a filter, but it's effectively accepted practise by all reputable installers. They help to maintain the lifespan of the boiler.

You can view how filters work by clicking the following link:

Essentially, they are a magnet which collects debris within the central heating system as it circulates around your system. It avoids the debris from entering your new boiler installation.
---
Q: Do you conduct emergency boiler installations?
A: Absolutely. When your homes hot water or heating fails most people want a new boiler fitting quickly. Contact to see whether we can help you today.
---
Q: Do you include a chemical flush with all new boiler installations?
A: Yes. We generally attempt to add a cleaning chemical to your system 3-5 days before the boiler is installed. Of course, this assumes that your current boiler is functioning and circulating correctly – the chemicals depend on the heat via you using the central heating system, for them to react. You must also use the heating – this can be a little annoying, especially during the summertime when you usually wouldn't have the heating on.

If your current boiler isn't functioning, we could either power flush the system before the new boiler is fitted or, worst case, we would clean the system once the new boiler is installed.

Once the new boiler is installed and commissioned, we would add inhibitor to the system. This chemical remains in the central heating system until it is next drained down.

The inhibitor provides protection for the central heating systems against limescale and general corrosion. It will extend the life of the system dramatically, ensuring maximum efficiency and minimising fuel usage keeping more money in your pocket.
---
Q: I know some companies use sub-contractors to fit boilers – do you?
A: No. Our boiler installation service is conducted by our directly employed gas engineers with years of experience.
---
Q: Which types of boilers do you install?
A: All boilers we install are highly efficient, whether this is a conventional boiler (system boiler or regular boiler - with a hot water cylinder) or a combi boiler (heating and hot water). We offer many boiler brands to suit budget, including Worcester Bosch, Baxi, Ideal, Ravenheat, Alpha or ATAG. All these boilers are energy efficient saving you money in the long term. With regards to boiler size, most start at 24kw and step to larger KWs, for example, 28kw, 30kw, 32kw, 36kw and 40kw - each boiler manufacturer offers minor differences in relation to KW.
---
Q: I would like to pay monthly and spread the cost of the boiler on finance? Can you offer finance?
A: Absolutely - we are regulated by the financial conduct authority (FCA) and have a consumer lending license. Our monthly payment options can assist you in spreading the cost of a new combi boiler installation, or conventional gas boiler installation. View our specific finance options on our boiler finance page - this will list a full breakdown of various financial packages, such as buy now pay later or generic monthly finance. All our finance offerings are 0% interest-free and 0% deposit. Give us a call and we can explain our finance options and go through the necessary credit checks. Even with poor credit history, we may still be able to help.
---
Q: I'm not sure if my boiler actually requires replacing - can you conduct a boiler repair?
A: If you are unsure about boiler replacement, we would need to inspect the boiler and diagnose the issue. Have a look at our boiler repair service.
---
Q: How long does the installation take?
A: In general, we say 1.5 - 3/4 days. It depends on the complexities of the installation and whether it's a straight combi replacement or boiler conversion.

Another complication is whether the gas pipe requires upsizing (you might know this as the boiler requires '22mm gas pipe to the boiler'). During the quotation, we can evaluate whether this is required. It is important that the new boiler is sufficiently gassed to the manufacturers' instructions. This is important for the safety and operation of the boiler.

We must also take into account the flue for the boiler. There are two flue options - horizontal and vertical. A vertical flue usually takes longer to fit, due to it flueing through the roof. Thus, as you can see, the time requirements can increase.
---
Q: Will you make good any plastering/boxing in and flue holes?
A: We have to seal the flue - this is part of the boiler installation job. However, any extra plastering or boxing in can be costed into the quotation should it be required.

When fitting a new flue, for example going from a balanced flue to a concentric flue (the flue most combi boilers use) it may require to be bricked up, due to the fact that the balanced flue is much larger in size, so we are required to brick up around the flue and seal it.
---
Q: Do you comply with Boiler Plus regulations?