Water Heater Installation - Liverpool & Merseyside
We install new water heaters throughout Merseyside
Free Quotation Fixed Costings Ariston Water Heaters Qualified Engineers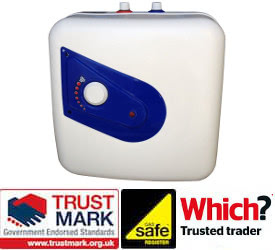 Our plumbers can install your new water heater in your kitchen, utility room or another room! We offer a quick service and excellent results. Talk to a friendly member of staff today on 0151 438 2297.
We offer a supply and installation service for you to be confident that the correct unit is being installed. We will even ensure your warranty is registered!
If you require your old water heater replacing or a new unit installing it is highly advisable having professionals install your water heater. We will ensure your new unit is installed correctly to manufactures instructions and most importantly, safely.
Water heaters can degrade and fail over time and it is advisable to replace your unit before it becomes damaged or unsafe. Once your new unit is install our engineers will explain to you how the unit operates.
Our Promises
Excellent workmanship with a 12 month guarantee.
Appointment times to coincide with our customers schedules.
Up-front and clear pricing structure.
Certified Personnel will attend your repair.
No hidden costs.
Old-fashioned values of customer service.
Water Heater Installation Service Areas