Tap Installation & Repair Liverpool
We repair & install bathroom/kitchen taps
Free Quotation Fixed Costings Bathroom Taps Kitchen Taps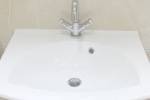 Our plumbers can repair & install your bathroom, kitchen and outside taps. We offer a quick service and excellent results. Talk to a friendly member of staff today on 0151 438 2297.
Taps are probably the most used fixtures in your home. They are in your bathroom, kitchen or cloakroom, and when they develop an issue, it is best to have them fixed immediately. It is likely they can be quickly repaired if dealt with sooner than later and avoid the potential of water damage in your property ever developing. That dreaded dripping of night can drive you insane! DIY installers often install them incorrectly, the wrong way round or improperly sealed to the basin. You are better calling in a professional company who can fit them once correctly with all the correct and certified fittings. We have seen whole rooms destroyed from DIYers fitting taps.
Repairing Bathroom/Kitchen/Outside Taps
Leaking taps do not appear much of a significant issue. However, it depends on where they are leaking from. If the faucet is leaking from the underside of the fixture, it may be rotting wood and encouraging a breeding ground for mould to grow. Mould isn't good for anyone's health - not to mention the added cost of the increased water bill! It is best to have them repaired as soon as possible.
Replacing Bathroom/Kitchen/Outside Taps
Potentially your taps are too old to repair or beyond repair. They are uneconomical to fix, or you want a fresh look to your bathroom. We will always give you an honest assessment of whether they need replacing or not.
We can supply and fit new taps for home or business.
Our Promises
Excellent workmanship with a 12 month guarantee.
Appointment times to coincide with our customers schedules.
Up-front and clear pricing structure.
Certified Personnel will attend your repair.
No hidden costs.
Old-fashioned values of customer service.
Tap Repair & Installation Service Areas