Plumbers - Liverpool
No Call Out Charge Free Quotation
Finance
Small & Large Jobs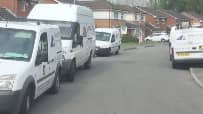 Welcome to James Foy Plumbing, local plumbers in Liverpool/Merseyside for both domestic & commercial properties. We provide certified, Gas Safe® (563549), Professional Plumbing & Heating Services to all areas of Liverpool. Call us 24/7 if you have a Heating or Plumbing problem, domestic or commercial, and speak to a friendly member of staff! Contact us today on 0151 438 2297 or contact us online. Check our previous work photographs. We recommend you also view our testimonials. We also offer finance for our plumbing, heating and bathroom services.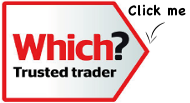 Our services apply to all areas of Merseyside, including City of Liverpool, Sefton, St. Helens, Wirral, Widnes and Knowsley. We offer competitive pricing, free quotation/no fix-no payment and impartial advice, which are tailored to individual customers' needs. Our plumbers & heating engineers have many years of experience in the Plumbing & Heating industries. Our services include boiler servicing, power flushing, toilet repairs, boiler repair/boiler installation, central heating installations, gas safety certificates, bathroom fitting & installation, tap repair & installation, unvented cylinder repairs & installation and all plumbing repairs.
We pride ourselves in producing the highest quality of workmanship and advice to our customers and commercial clients. If you have any enquiries or require our services/quotation, please don't hesitate to contact us, 24 hours a day, seven days a week.
---
Updates
Great news! We won the contract to replace 168 unvented cylinders at Liverpools largest student accommodation, Atlantic Point!

30th November 2016: Three boiler installations completed by our heating engineers. Ideal Vogue boiler installation in Laburnum Avenue, Belle Vale. We also installed a vertical flue onto a flat roof. Second install was for a void property in Toxteth. Third installation was for a family in South Mossley Hill Road (with a stand off kit).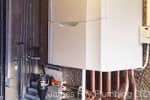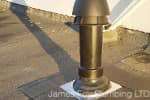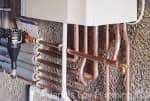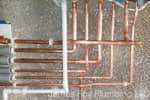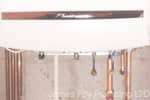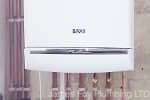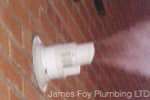 26th November 2016: Boiler installation in Blythswood Street, Aigburth.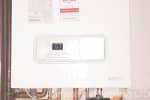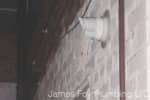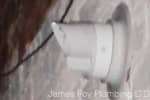 25th November 2016: Boiler installation in Downing Road for a great family! Magnetic filter was fitted under cupboard. We've also been carrying out commercial boiler repairs on 80-100kW boilers for two care homes. These boilers are installed in a cascade formation (allowing the system to be expanded in a modular way).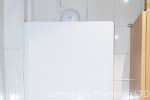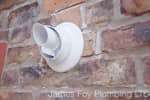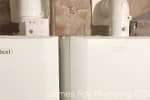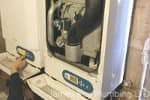 23rd November 2016: Gledhill unvented 210ltr slimline cylinder installed by our certified G3 engineer.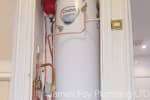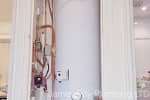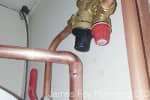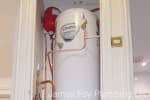 22nd November 2016: Gledhill indirect cylinder replacement for a domestic property by our plumbers & electrician.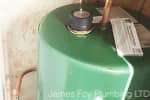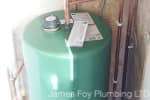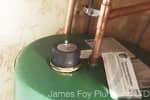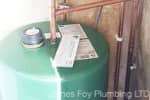 22nd November 2016: Baxi 40KW combi boiler installation on Harlech Road, Crosby - Sefton. Magnetic filter fitted and chemically flushed!

. Stunning bathroom works almost completed too, photos to follow!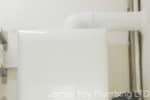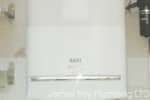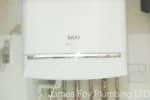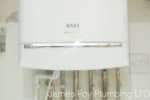 21st November 2016: Baxi Platinum 33KW Combi fitted onto existing pipework for a fellow plumber! We completed this work for an urgent customer on Saturday morning. We also fitted a wireless thermostat for controlling the boiler. A magnetic filter was fitted to protect the heating system and chemically flushed.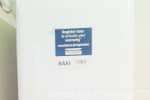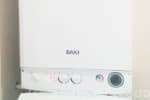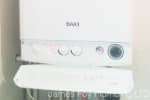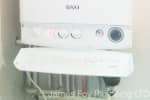 17th November 2016: A customer of ours had an under stairs cupboard which originally housed the combi boiler. We moved the combi boiler to another location in the property. They contracted us to construct a small bathroom area underneath with another smaller cupboard. This consisted of a new toilet and small wash hand basin. We have included before and after photographs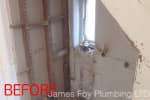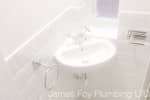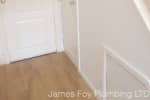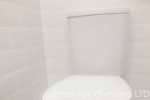 15th November 2016: Baxi boiler installation in Victoria Road West, Crosby. We have taken some photos of the flue externally too. Our heating engineers removed the families'old combi boiler and re-piped a significant amount of pipework underneath. We also fitted a new MagnaClean Filter to help preserve their central heating systems condition.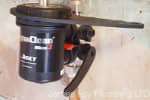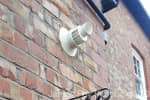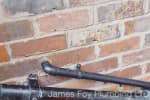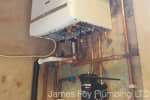 11th November 2016: Plumbing & Heating works in Wirral. Property is being converted into four separate flats. Our teams installed a new Gledhill unvented cylinder, new radiators in conjunction with a heat only boiler and miscellaneous plumbing works.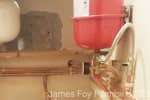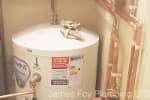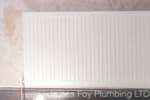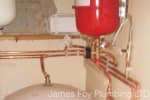 9th November 2016: Bathroom supplied and fitted by our bathroom teams. Included a new P shaped bath, thermostatic shower, toilet and vanity unit. We completed all required works, including tiling, electrics, plumbing and joinery. Wasdale Road, Walton.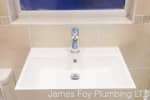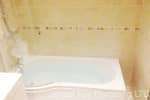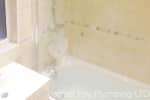 6th November 2016: Boiler conversion in Aintree. We installed a new Worcester Greenstar. Boiler photographs below document the boiler conversion during progress. A new gas run was also established. System was chemically flushed with a magnetic filter installed.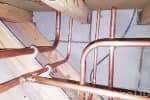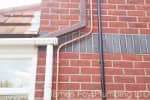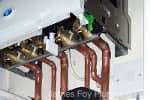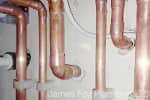 4th November 2016: Full bathroom re-furbishment on Manorbier Crescent in Walton for a lovely family. We guided the family through the whole bathroom installation process including all fittings and tiles being supplied by ourselves. The family wanted a 1800x800 bath which we managed to skilfully position into a tight space. We also built in a bulkhead with LED spot lights both in the bulkhead and ceiling.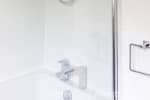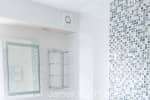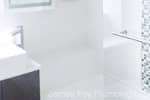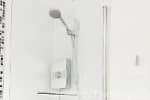 3rd November 2016: Today we officially submitted our tender for a social housing contract. It has been an interesting process and we have gained indispensable experience.
2st November 2016: Boiler installation for WasteCare in their Liverpool branch. WasteCare provide recyclying services across the UK. They process 60,000 tonnes of hazardous waste per year with over 400 employees. It's fascinating to see how their business operates and processes huge amounts of waste.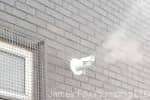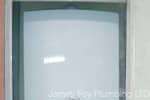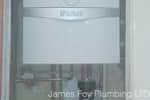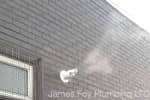 1st November 2016: New Belingo van joins the fleet! A couple of photographs from a 3 day boiler conversion last week. We can feel winter coming!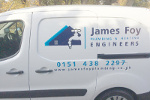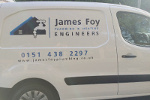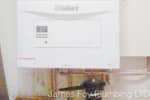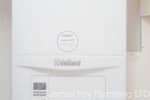 28th October 2016: Worcester boiler installation in Liverpool, Childwall. A new combi boiler was re-located and installed in preparation for their new bathroom installation in a few weeks. We also installed a new magnetic filter to protect their central heating system.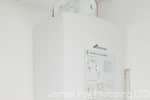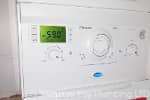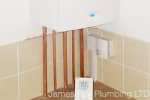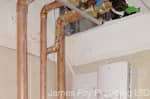 25th October 2016: Full bathroom supplied and fitted in Acorn Court, Toxteth. Bathroom included a new shower tray for easy accessibility, new screen, shower, toilet and vanity unit. We also installed a new heater in their bathroom. We completed all required works, including tiling, electrics, plumbing and joinery.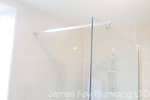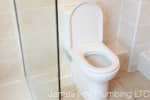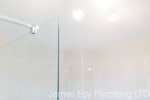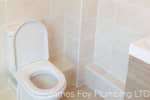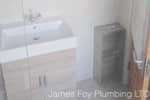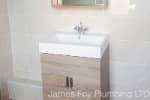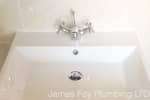 19th October 2016: Full bathroom fitted in Blundellsands, Sefton. We completed all tiling, electrics and plumbing. This included a new thermostatic shower, bath, toilet and vanity unit. Contained new LED lighting and fan too. Our bathroom fitters also completed a full refurbishment of the WC room with a concealed cistern.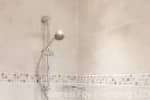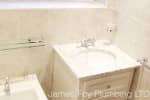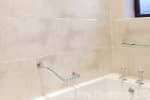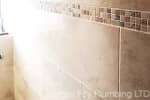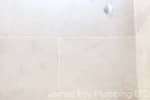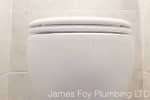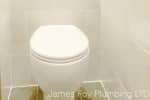 19th October 2016: Central heating installation in Wavetree. Customers decided to install a new Baxi boiler for their domestic dwelling. A filter was also installed to help protect their heating system in the future. System was power flushed too!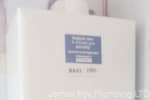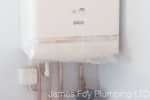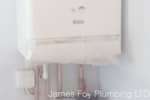 18th October 2016: Jumbo Transit all signed up. Yeah... the logo is huge! We've two bathrooms almost finished - photos coming soon!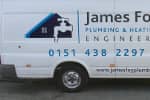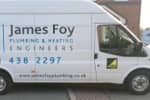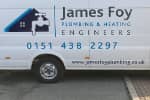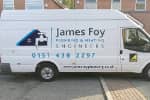 14th October 2016: Boiler installation on Saxon Way, Kirkby with a vertical flue. We also flushed the system and installed a new central heating filter.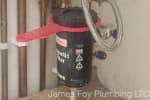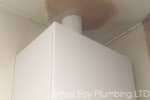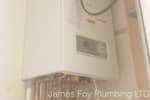 12th October 2016: Boiler replacement ready for the winter (starting to feel it now!). We have bathroom fitting interviews on Wednesday the 19th. We have one more available interview position, please send your CVs!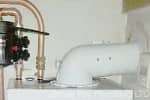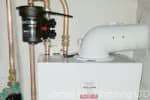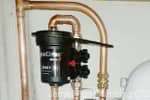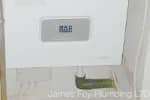 11th October 2016: Customer had a very poorly installed unvented cylinder causing multiple issues. One of our G3 qualified engineers, Peter, removed all excess pipework and re-installed the cylinder neatly.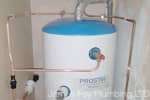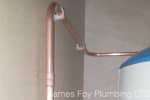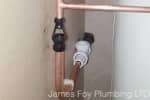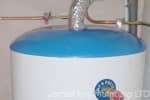 11th October 2016: Photographs of a Baxi combi boiler we installed on Coronation Road, Blundellsands. We fitted a new filter and flushed the system. We also had a great meeting with the folks from Gledhill todayi (thanks for the Mocha!). Great company! We also welcome a new member of staff (gas engineer), Justin.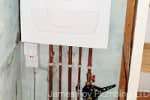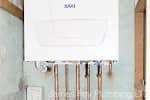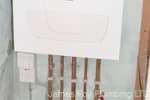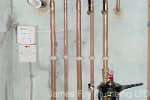 7th October 2016: Renovation of new cloakroom bathroom completed by one of our bathroom fitters on Rickman Way. Project included tiling all walls and floor. We also fitted a new toilet and basin.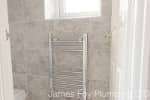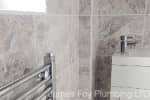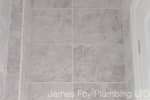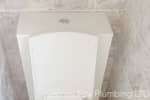 5th October 2016: New Worcester boiler installed with filter and wireless RF thermostat on Romer Road for a domestic property. Couple of images of a new Ariston water heater too!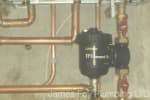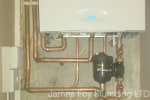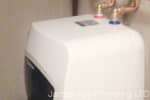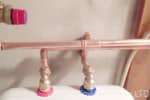 30th September 2016: Stunning bathroom fitted on Barlows Lane, Aintree. Our bathroom fitters installed a new full length shower enclosure, chrome radiator, thermostatic shower, toilet and vanity basin. We also created a bulkhead to add additional LED lights (including new LEDs in their ceiling). Tiling was 100% of all walls and floor.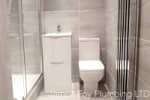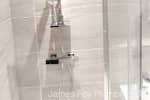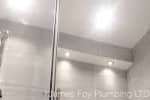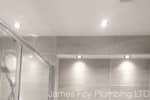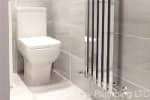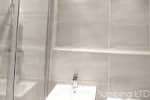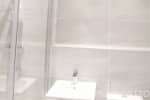 28th September 2016: Tomorrow we will post 3 new positions available in our company on Indeed. We are looking for another highly experienced bathroom fitter to join our bathroom teams and two highly experienced gas engineers. We're especially interested in G3 (Unvented Hot Water) qualified engineers. You can contact us via email if you would like to apply.
28th September 2016: A boiler installation on Booker Avenue (seems like we're never off Booker Avenue!). Customer opted to install a new Worcester Greenstar 30si boiler. We also installed a filter to protect the central heating system and re-instated new pipework for a new gas fire. We're also in the final stages of two full bathroom installations being finished and as usual we'll post these photographs once completed.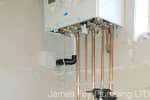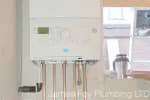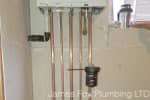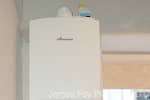 26th September 2016: Boiler installation (conversion) on Croxteth Road, Toxteth. Our heating engineers fitted a new Vaillant EcoTec, wireless thermostatic and a filter (to protect the system and ensure boiler warranty). Boiler photographs below document our installation pipework.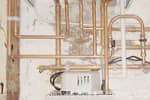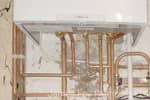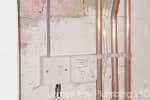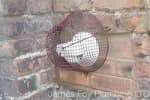 21th September 2016: Eastbourne Road, Aintree - Full bathroom fitted & supplied by ourselves. Tony, one of our bathroom fitters, is going to improve on his shocking golf handicap with the customer tomorrow!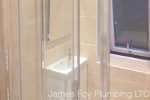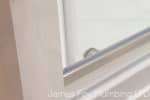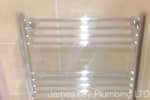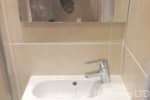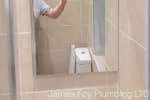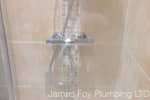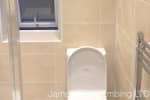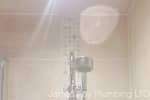 21st September 2016: We're seeing a drop in temperature in Liverpool or so we feel! People will be starting to turn on their heating since the summer months. If you require a boiler repair, let us know!
20th September 2016: Stunning full bathroom supplied and fitted by our team of bathroom fitters. The first photograph documents where the original shower enclosure was before it was removed by the customer due to a serious leak. The project included a new quadrant shower, in-built bath with stairs leading to the door, thermostatic shower, vanity unit, 100% tiling thoughout, LED spotlights/fan and toilet. We also replaced multiple joists which had become damaged due to years of rot and multiple leaks. Before the bathroom was installed we also fitted a brand new combi boiler too. It was a delight working for the family! (Testimonial below)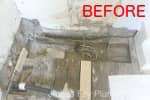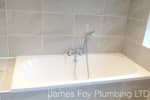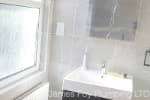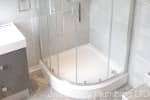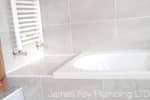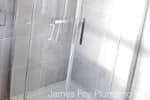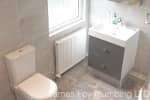 18th September 2016: Central heating installation in Sunlight Street, Liverpool. Customer decided to install a Worcester. Photographs show the project approaching completion with the chemical flush being completed.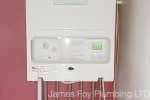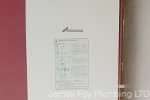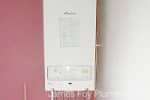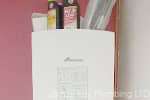 9th September 2016: New Worcester boiler installation in Bootle. We have two stunning bathrooms finishing soon with some nice customised features!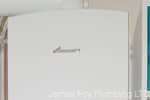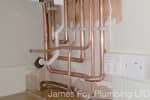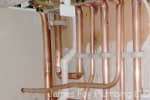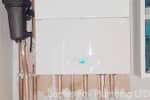 7th September 2016: Conversion to a combi. We installed a new Worcester with a Nest controller. Job was completed in Childwall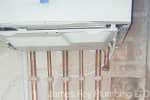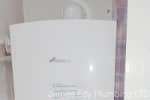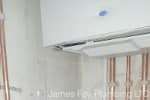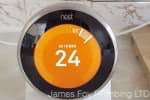 6th September 2016: Full high specification bathroom on Glenathol Road. We normally only show photographs of completed works, but sometimes it's good for customers to see a bathroom taking shape. The photographs below document the bathroom towards the latter finishing. Check the tiled trim and both sets of taps wall mounted taps! We supplied & fitted the entire bathroom, including external modifications to the soil stack (also installed a new ATAG boiler). Bathroom takes into consideration their 'soon to be' new addition to their family!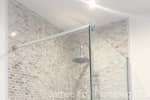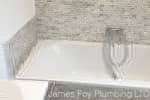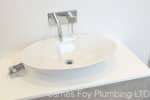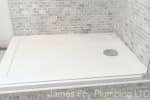 2nd September 2016: Moved many photographs to our older updates page.
26th August 2016: Full bathroom refurbishment completed in Crosby, Somerville Road. New 900x900 quadrant shower enclosure fitted with an in-built niche, including new bath, toilet, thermostatic shower and basin. Shower area has been tiled 100% with 50% tiling and 50% plastered finish on the remaining walls. Whole bathroom was completed while customer was on holiday.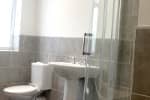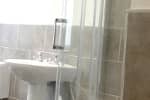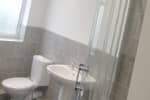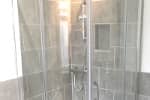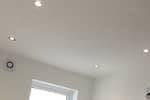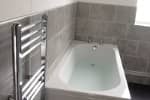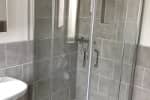 26th August 2016: Shower enclosure fitted, including tiling and first/second fix.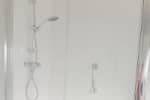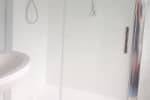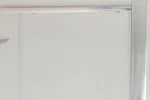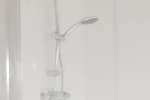 24th August 2016: Another ATAG installation with their bathroom commencing. Great support from the ATAG Technical Team who visited the installation!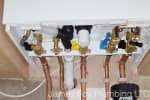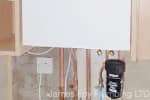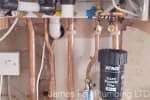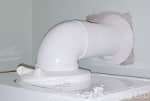 22nd August 2016: Baxi Platinum boiler during installation and after for a landlord in L28!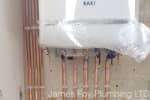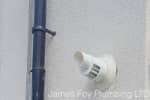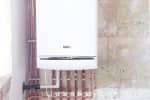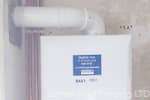 20th August 2016: We are currently completing 3 full bathroom installations concurrently for domestic home owners throughout Liverpool. The first one completed was on Athol Street on Friday. We supplied and fitted the bathroom, including electrics, tiling and plumbing works.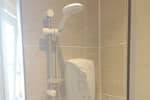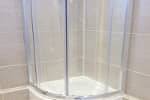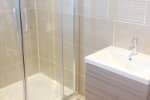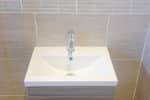 16th August 2016: An ATAG 28kW installation (with a vertical flue) completed during a reallocation of their boiler from the bathroom which we are currently renovating. A member of ATAGs technical team visited us during the installation to help us quickly ascertain these new boilers. We are also installing the One Controller which is an internet enabled controller. It allows us, as the installers, to remotely monitor the boiler for potential repairs and service maintenance.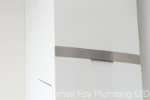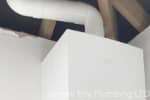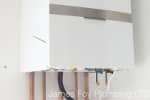 12th August 2016: Replacement of an unvented cylinder in a domestic property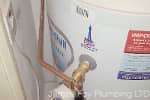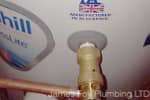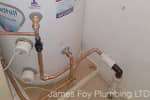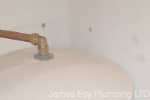 11th August 2016: Boiler conversion completed with a bathroom installation on Blantyre Road. Customer is delighted!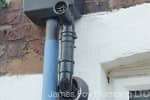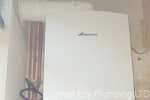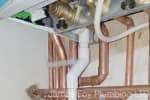 8th August 2016: Our new vans arrived today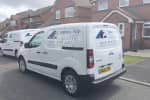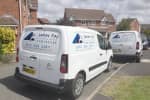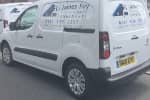 4th August 2016: Ideal boiler installed as a replacement for a broken down boiler. We also met the 'famous' Allen Hart today (he runs a huge Gas forum). Allen is employed by ATAG covering their North West operation. We have become an ATAG Selected Partner today and will soon be offering various installation offers. ATAG manufacture fantastic boilers for the high end market. You can view more information on ATAG Heating here.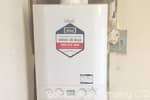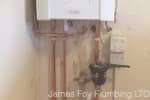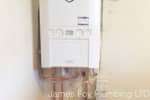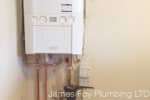 4th August 2016: Phased heating & hot water works in St. Marys Prep. School, Crosby.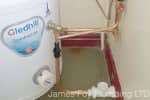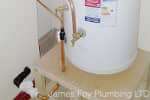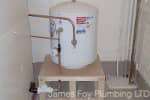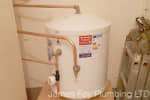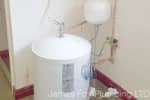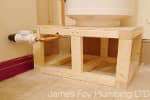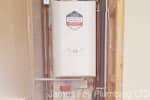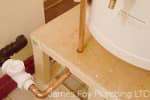 29th July 2016: Full bathroom installation including tiling, electrics and plumbing. They left us a lovely card expressing their appreciation!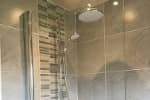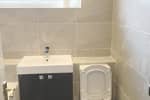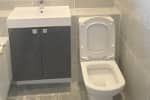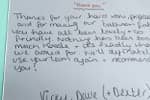 29th July 2016: Boiler replacement in Litherland for a lovely family. The family took advantage of our finance package.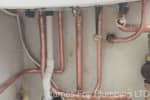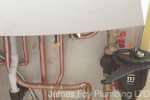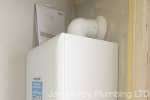 28th July 2016: We are proud to welcome 5 new full-time members of staff today. James, Anthony, Tony, Kevin and Phil. Kevin & Phil are two experienced gas engineers with James, Tony & Anthony joining our bathroom refurbishment teams. This is to compensate for our ever expanding order book stretching to January 2017! We will soon be receiving two new Citroen Berlingos which are currently being signed up.
25th July 2016: Full brand new bathroom fitted in Aigburth. Included all the plumbing, tiling, electrics and fitting works! We helped the family select their fresh furnishings and supplied them, ensuring the customer minimal fuss!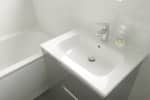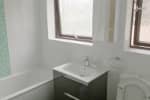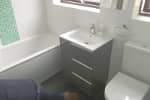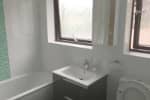 20th July 2016: A system boiler installation with a vented cylinder (installed in the customers loft) & full new radiators throughout property in Netherton!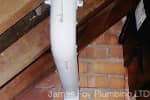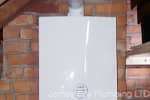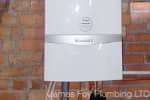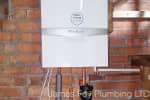 14th July 2016: Our Which? endorsement is now live. This was a rigorous process (more than we imagined) which consisted of visitations from a trading standards officer spanning 6 hours.
14th July 2016: Multiple bathroom works!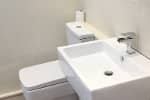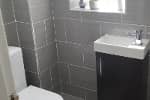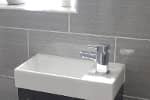 13th July 2016: New Renault Traffic 16' Van enters its first day of service!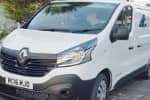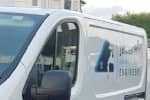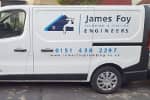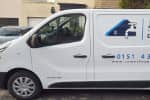 11th July 2016: We have been contracted to begin phased hot water/heating installation works in St. Marys College, Crosby. St. Marys is an independent private school educating children from ages 2-18. The school educates over 700 pupils. Our installation works will begin in August during the summer holidays based in their St. Mary's College Preparatory School. We hope to build a lasting relationship with our client!
5th July 2016: Brand new bathroom installation with a fitted suite. Included us supplying all fittings, electrics, tiling and plumbing works. Completed in Warner Drive, Walton. This is 1 of 2 completed this week - other photos to follow soon!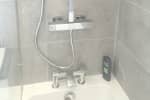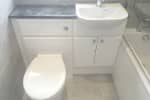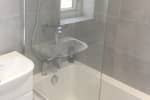 30th June 2016: New Worcester boiler installation in L25 by our heating engineers. Pipework was buried behind a cupboard which was carefully dismantled. We then replaced the old boiler and re-built the cupboard. We also fitted a new Magnafilter and flushed the system.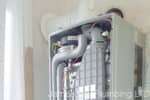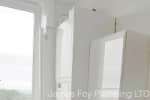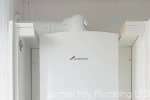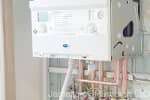 28th June 2016: Citizens Advice Centres in Liverpool will often have elderly people requesting assistance in selecting a suitable, safe and reputable company to replace their boilers. We think this is a great idea which protects elderly customers in Merseyside. We have been recommended numerous times. Below is a boiler replacement for such a customer completed by the team.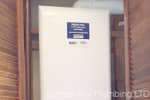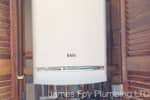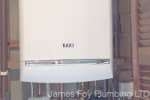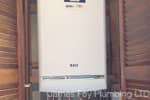 23rd June 2016: Ideal boiler replacement for a customer in Crosby. Boiler was beyond repair so a new boiler was fitted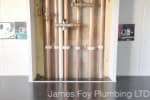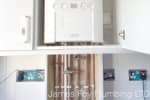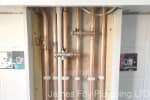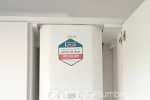 22nd June 2016: Gledhill 250 litre cylinder installation by our GSR/G3 qualified plumbers.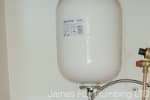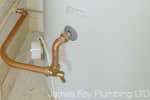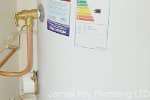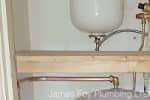 21st June 2016: We are looking to employ two full-time bathroom fitters with a wide skill set. Van etc provided and salary is negotiable. Contact us if you would like to know more. We'll be putting an advert on Indeed soon.
16th June 2016: Boiler conversion in Carisbrooke Road over 3 days. We installed a new baxi boiler including a full system power flush. We also completed a few extra plumbing repairs at no charge!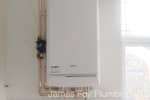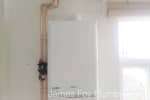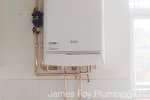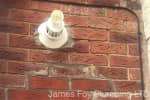 16th June 2016: Customers old shower enclosure was leaking and damage had been sustained to the wall. Our plumbers and fitters removed the old shower enclosure, repaired the the walls, re-tiled the area, fitted a new shower and enclosure in Aigburth.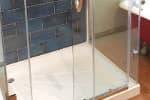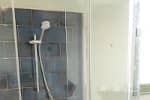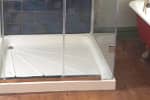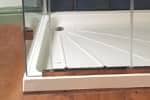 14th June 2016: Ideal boiler installation and a cylinder installation in another property!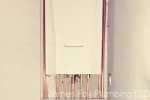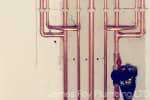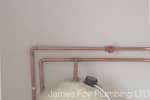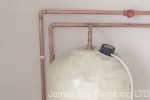 7th June 2016: We are delighted to announce our consumer finance services. See our finance options page. We now offer 6-12 months at 0% APR and 24-60 months at 9.9% APR. These are fantastic rates. All boiler and bathroom quotes will automatically display your financing options broken down into the 8 available options.
3rd June 2016: Customer had a bathroom very poorly fitted in by a company in Kirkby 2 years ago. We ripped the whole bathroom out, fitted new electrics, all tiling and fitted a whole new suite supplied by ourselves. Next bathroom starts Monday!

See larger photos of this bathroom here.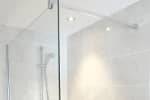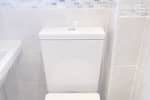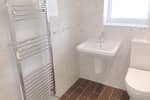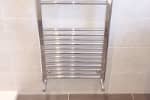 2nd June 2016: Private customer in City Quay, Ellerman Road, required a boiler replacement. We removed their old Ideal Boiler and installed a brand new Vaillant.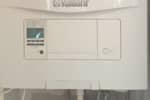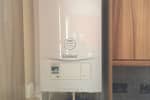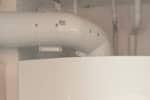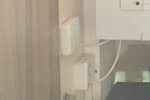 2nd June 2016: New boiler installed for a local landlord on Hopwood Street, Vauxhall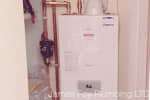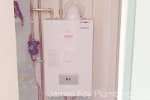 2nd June 2016: We are now Authorised and regulated by the Financial Conduct Authority - FRN Number: 747558. We can now offer finance over 12 months massively reducing the monthly cost of our services. We will soon be introducing a brochure to explain our finance services. We will also have an online finance calculator.
1st June 2016: Today we started the official process of becoming a Which? Trusted Trader!
29th May 2016: Boiler conversion (with a new gas run) in Booker Avenue, L17 Aigburth.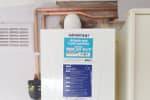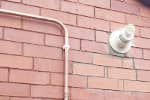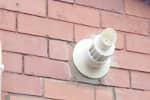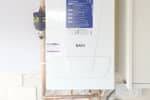 17th May 2016: Gledhill (a large UK cylinder manufacture) featured our company in their recent news release located here. We're very proud to be recognised by Gledhill and to be working closely with them.
15th May 2016: Boiler installation in Durham Road, Liverpool!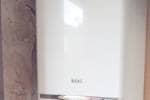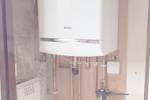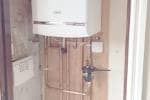 9th May 2016: Boiler installation in Wallace Street completed by our team. Electrician will be fitting the fuse spur!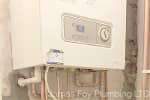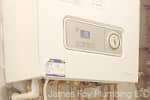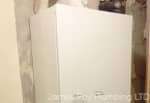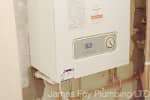 9th May 2016: Good news! We will soon (in two weeks) start offering consumer finance for our services, such as boiler installations & bathrooms. There will be multiple financial terms starting at 12 months. Once our FCA license is approved, we can then offer longer terms of finance (in hand!). Let us know if you would like to take advantage of this from today!

5th May 2016: Full bathroom installation finished just off Edge Lane. Including all tiling, electrics, plumbing and fitting. Customer supplied their own fittings!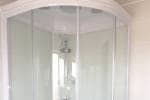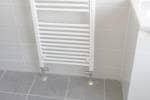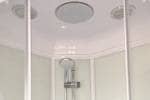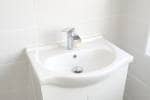 1st May 2016: Another first class boiler installation by our team in Toxteth.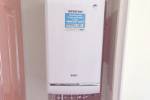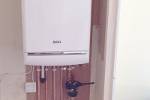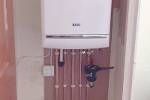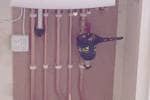 28th April 2016: A very futuristic looking shower facility we fitted in a domestic property. Includes a steam room and just about everything else!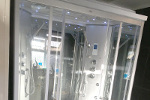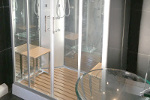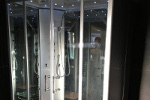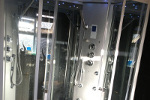 27th April 2016: Boiler installation and upgraded gas run in Malvern Close!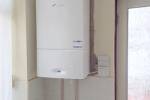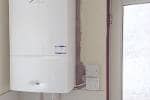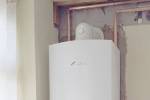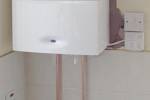 22nd April 2016: Full 5 day central heating installation completed by the team! Included new boiler, re-piping and new radiators in the property.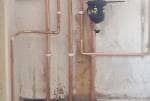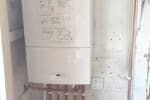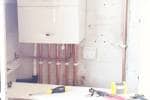 20th April 2016: "We have worked with James Foy Plumbing Ltd at our Liverpool sites for a number of years undertaking various small scale reactive plumbing works. Due the fact that the works were always completed first time and on time we invited Foys to tender for the installation of new unvented hot water cylinders at our Atlantic Point site. Phase 1 was completed on time, to budget and with no health or safety incidents." - Atlantic Point, Liberty Living

18th April 2016: Boiler installation (Ideal Boiler) in a domestic property. We also have a new member of staff starting today, Daniel - Welcome Daniel!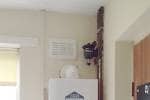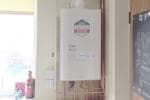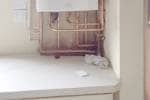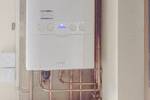 13th April 2016: Full bathroom completed in Woolton. Included all General Labour, Tiling, Plumbing & Electrics! Onto the next one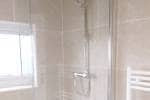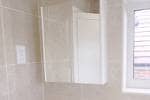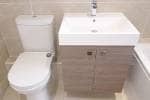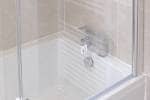 12th April 2016: Boiler installation in Croxteth view. Ideal boiler installed for a landlord whos tenant had helped themselves to the boiler upon leaving.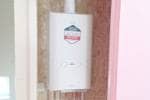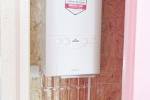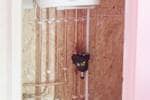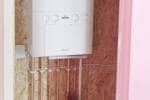 7th April 2016: Boiler installations in Quebec Quay (ready for our electrician) & Olivia Street!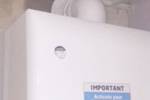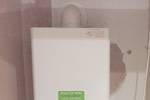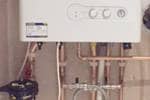 6th April 2016: Photos of Phase 1 of Alantic Point installations.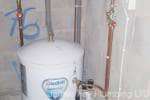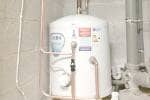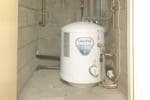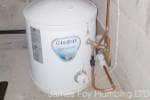 30th March 2016: Boiler replacement in Aintree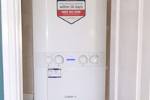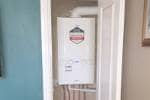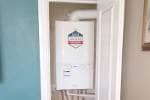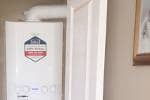 29th March 2016: More bathroom works finished last week!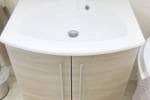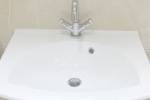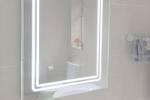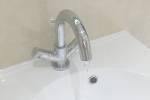 29th March 2016: Three boiler installations from last week. An installation contained a vertical flue through the roof. Everyone had a good break over the easter time! Multiple installations and bathrooms starting today!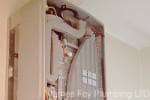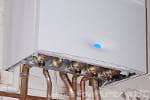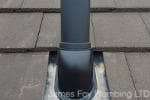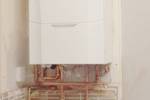 15th March 2016: More unvented installations on commercial and domestic properties.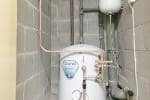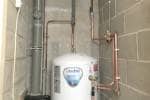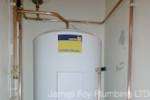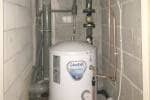 11th March 2016: Stunning bathroom completed by all the team. We supplied and fitted the whole bathroom from electrics to tiling. First class as usual

. You can see full-size images here.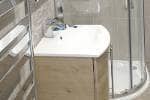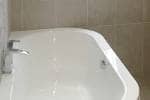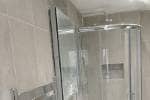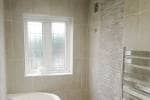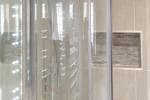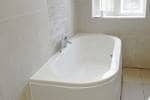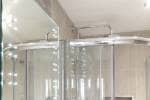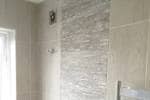 3rd March 2016: Dobson Avenue boiler installation as part of a property refurbishment.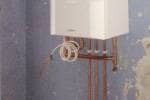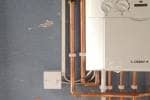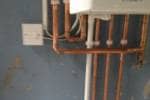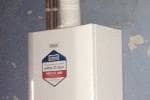 2nd March 2016: Baxi boiler installation in Hunts Cross and further unvented cylinder installations.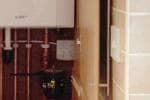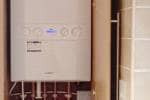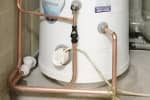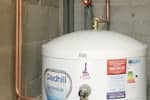 29th February 2016: Further bathroom installation photographs. Absolutely stunning finish as per usual!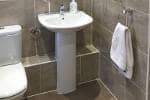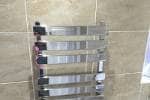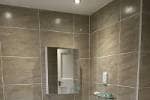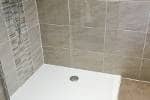 27th February 2016: Full bathroom installation in Little Crosby for the Newmans. We'll be putting their boiler in on Monday!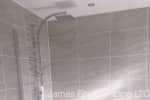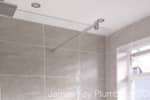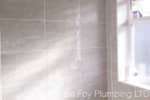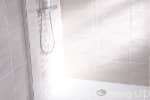 26th February 2016: One of the flats in Atlantic Point has two cylinders with one supplying the flat next door. Below you'll see a double unvented cylinder installation with one suspended.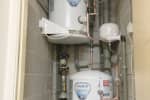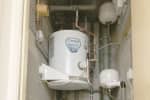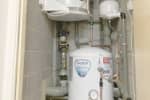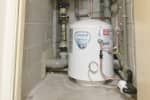 23rd February 2016: Installations completed this week. Cracking effort by the team!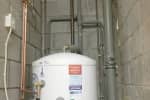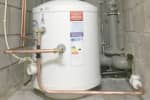 20th February 2016: We will be starting works on Prospect Point in 4 weeks. We are looking forward to the project! We are currently hiring!

18th February 2016: Further unvented cylinders installed!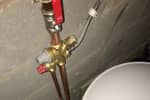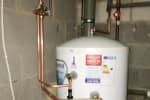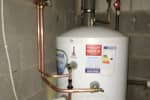 18th February 2016: Boiler replacement in Orange Grove, L8 completed by the team. Excellent work!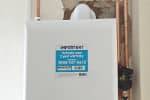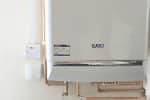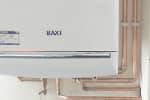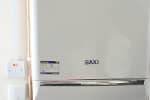 16th February 2016: Further installs at Atlantic Point. We've accidentally created a cupboard for the students as our installations are much smaller and neater!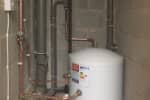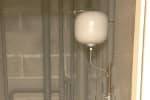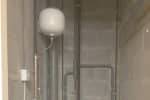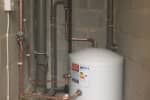 12th February 2016: Finishing our first week at Atlantic Point. We will now be ramping up the installations per day. Great start to the project!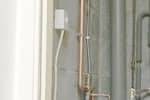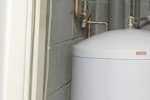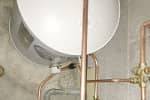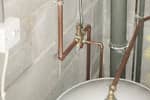 11th February 2016: Two boiler installations (and new radiators) completed in Norris Green and Woolton by Peter & John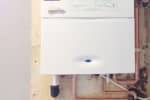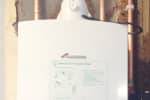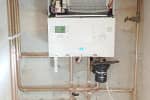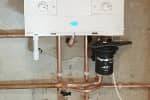 10th February 2016: Full bathroom refurbishment in Menlove Gardens, Mossley Hill. Completed by the usual suspects!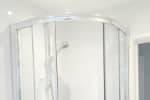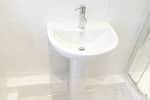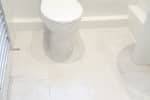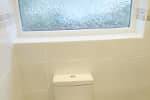 9th February 2016: Today we started the replacement of Atlantic Points unvented cylinders. Our first day went without a hitch with Pancakes being served!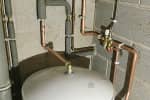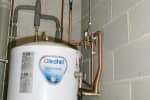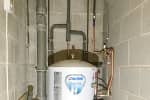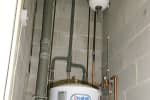 1st February 2016: We received further excellent news today. Liberty Living owners of Atlantic Point have commissioned further plumbing/heating improvements to the flats at their sister site, Prospect Point. Excellent start to this year!

Van number 7 is being signed on Saturday!
30th January 2016: We are looking to employ 2 full-time Bathroom Fitters and another Gas Engineer. Please see our employment page.
28th January 2016: Boiler installation in Norris Green completed by John! Also, a unvented cylinder we installed for a tenant of Venmores.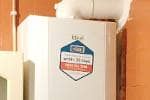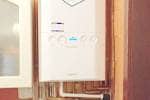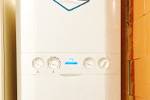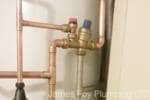 24th January 2016: A six day full central heating installation completed by two engineers for a property refurbishment. Included new boiler, pipework and radiators throughout the property!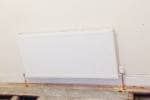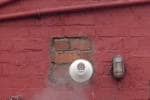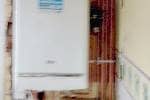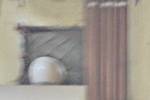 22nd January, 2016: Full bathroom supplied and fitted for Mrs. Hart. Another stunning first class finish! We also fitted a new window in the bathroom and we're installing a new boiler for her on Tuesday. Thanks for the cream donuts!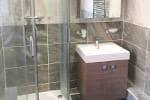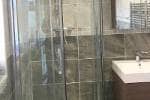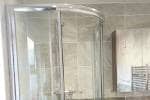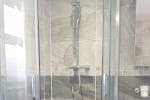 ---
Plumbing Services
We offer many general plumbing services, including changing taps, repairing leaks, repairing toilets and resolving many other plumbing issues. We can also supply and install new showers, baths, dishwashers and washing machines. Our plumbers are highly experienced and qualified which gives you peace of mind.
Bathroom Fitting & Installation
We offer premium bathroom installation and fitting services. Our reputation is exemplary throughout Liverpool & Merseyside. You can view our photographs here. Most of our bathroom fitting projects are complete installations, including all joinery, electrics, tiling and plumbing works. Our bathroom fitters specialise in complete bathroom re-modelling. We also offer a bespoke bathroom design service using industry specific bathroom CAD software to help you envisage your new bathroom.
Boiler Service & Boiler Repairs
All our heating engineers are Gas Safe registered and can present their identification upon arrival. We can repair your boiler or service it ensuring better performance. Our plumbers & heating engineers can also install new boilers, including designing and integrating a new central heating system. During the winter months, we perform many boiler repairs in Liverpool!
Gas & Heating Services
Our expect gas and heating engineers are available 24/7 and are Gas Safe Registered. The decades of combined experience allows us to resolve many related heating problems, such as leaking radiators, non-warming radiators and installing new radiators. If your central heating system is functioning poorly, we can power flush your system, improving performance and reliability. We can also fit new gas hobs, fires and cookers.
Drainage Services
Our dedicated drainage team can rectify drainage issues for both domestic and commercial properties. These include unblocking toilets, urinals, sinks, wash hand basins and showers. If you have blocked drains outside your home, we can use our high powered jetting equipment to resolve any drainage issues quickly.
---
Areas in Liverpool/Merseyside
Our plumbing & heating services are available in all areas of Liverpool, Merseyside, Wirral, St. Helens, Knowsley and Sefton. Please click expand to view a list of areas we cover. If you are unsure, please give us a call on 0151 438 2297 or contact us via email.
Expand Areas
Our Service Areas
Liverpool
Merseyside
Sefton
Knowsley
Aigburth
Aintree
Aintree Village
Allerton
Anfield
Belle Vale
Blundellsands
Bootle
Bowring Park
Brighton-le-Sands
Broadgreen
Burscough
Childwall
Clubmoor
Crosby
Croxteth
Croxteth Park
Dingle
Dovecot
Edge Hill
Everton
Fairfield
Fazakerley
Ford
Formby
Garston
Gateacre
Gillmoss
Grassendale
Great Altcar
Hale
Halewood
Hightown
Hunts Cross
Huyton
Ince Blundell
Kensington
Kirkby
Kirkdale
Knotty Ash
Knowsley Village
Litherland
Little Altcar
Little Crosby
Liverpool City Centre
Lunt
Lydiate
Maghull
Mawdesley
Melling
Mossley Hill
Netherley
Netherton
Norris Green
Old Swan
Ormskirk
Orrell
Orrell Park
Page Moss
Prescot
Rainhill
Roby
Scarisbrick
Seaforth
Sefton Park
Sefton Village
Speke
St Michaels Hamlet
Stockbridge Village
Stoneycroft
Tarbock
Thornton
Toxteth
Tuebrook
Vauxhall
Waddicar
Walton
Waterloo
Wavertree
West Derby
Whiston
Woolton
Widnes
And more...